Practicing Good Interviewer Etiquette: Tips on How to Conduct a Job Interview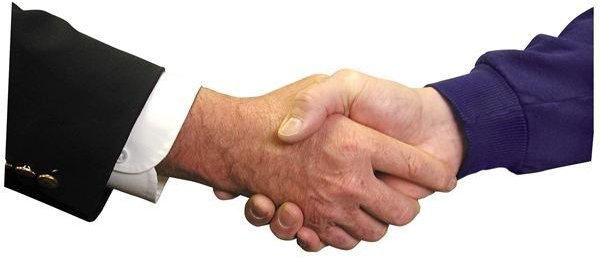 Be Polite
Have you ever been asked "trick" questions at an interview or experienced the gruff manager who could barely spare time for your meeting? If so, you probably didn't present your best self at the interview. Most likely your impression of the company was negatively impacted as well. Luckily, you can be polite and still gather the information you need to assess a candidate. The following courtesies would apply to any business meeting. Remember you are also selling the company and the interview should be representative of how you will interact with the person in the future. So, put the interviewee at ease by following these common sense guidelines:
Be on time.
Take notes to reflect on later.
Listen and use appropriate eye contact.
Answer questions and try not to be vague.
Dress appropriately.
Meet in a place free from distractions.
Describe the interview format.
Estimate how long the interview will take.
Let the interviewee know when a decision is expected.
Provide contact information for follow-up.
Be Prepared
An ill-prepared interviewer wastes the time of everyone involved. The interviewer doesn't obtain the information needed to make a decision and may have to perform additional follow-up. The interviewee infers a lack of respect and genuine interest. Proper etiquette requires the interviewer to lay the groundwork for a productive interview by:
Preparing a job description and understanding the duties.
Preparing a script that will help you evaluate the necessary skills and qualities.
Following the script with all candidates without skipping portions for some applicants.
Reviewing the resume, application and other information submitted prior to the interview.
Obtaining information about the company so you can answer general questions.
Be Careful
Even if you are polite and prepared, asking certain questions that might otherwise seem friendly, are perceived as ill-mannered and may even be illegal. It is unlawful to consider information about a person's race, color, religion, sex, national origin, disability and age when making a hiring decision.
In addition, information about prior claims of discrimination made by the applicant may not be taken into consideration. The U.S. Equal Employment Opportunity Commission (EEOC) enforces laws designed to protect job applicants and employees. Detailed guidance is provided on the EEOC website about pre-employment questions. A seemingly innocent question about family can be construed as an attempt to obtain information that can't be used in the hiring decision. Some topics and practices that can get you in trouble include:
Asking any questions that related to one of the protected classes (i.e., race, age, sex, etc.).
Requesting a copy of photo id or driver's license. A copy may be obtained after an offer has been accepted.
Questions on financial status or credit rating, unless it is essential to the job.
Information about height and weight, unless it is directly job related.
Interviewer etiquette entails being polite, being prepared and asking questions about skills and abilities. Conducting an interview with these guidelines will result in an interview that is effective and will make Miss Manners proud!
Please be sure to check out the other tips and strategies found in Bright Hub's HR Guide for Recruiting and Retaining Employees.
Image Credit: https://www.sxc.hu/photo/616726