Streamlining New Hires: Three Common-Sense Tips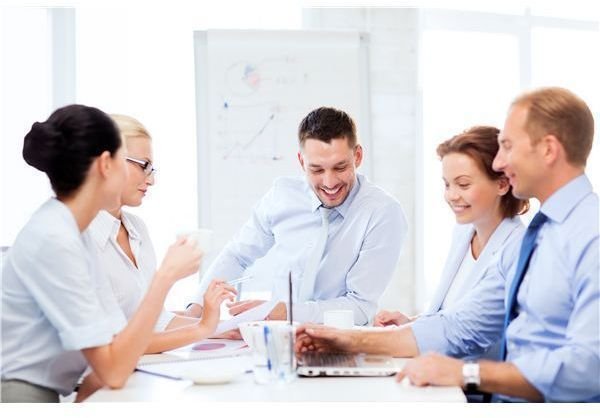 Hiring a new team member can put a big strain on an organization. The transition for both the new employee and existing staff can sometimes make hiring a barrier, rather than a benefit. But by finding the right culture fit, providing thorough training, and hiring in bulk, you can streamline the process and make sure the new hire becomes a valuable member of the organization — not a drain on company resources.
1. Provide Extensive Training
Solid training can dynamically cut down on waste. It should be all-inclusive, meaning that new hires learn about every part of the company. If you provide a service, everyone should have a general understanding of the process you take clients through and how each department contributes. If you offer a product, teach your employees about the intricate details of creating the product, its journey through production, and how it ultimately reaches the customer.
Training shouldn't just provide practical information. Use this time to foster an appreciation of your company's history, values, long-term goals, and culture. Convince new employees they made the right choice in accepting your offer of employment.
Extensive training gives you the opportunity to communicate your expectations, reduce the learning curve, and show new employees how their jobs affect other positions and processes within the organization.
Taking the time to do this right is a worthwhile investment; good training makes better employees, which strengthen the company.
2. When Possible, Hire in Bulk
Planning for new hires quarterly or biannually and hiring multiple people at a time can save your organization time and money on training. Think of it like hosting a dinner party: If you're already cooking dinner for two people, it's not much more work to cook for six. Sure, you may have to chop more vegetables, but your food still spends the same amount of time in the oven.
Whether you hire one person or 10 people destined for different departments, much of the need-to-know information on the company's policies and processes will be the same. Coordinate hire dates so your team can streamline the process. Otherwise, depending on the time of year and the capacity of the team, training may fall behind other important work, leaving you with an employee who is struggling to keep up.
Hiring in bulk has another added benefit: It gives new hires other people to connect with immediately. They might feel confused and overwhelmed in a new position, but if there are other new employees, at least they won't feel alone. This helps your new employees quickly feel like part of the team.
3. Focus on Culture
While skills and expertise are important, a person who is not a culture fit can damage company morale significantly. Pair your new employee with a staff member who exudes your company's attitude and personality. This person should be able to showcase how to talk about working at your company, the drive and dedication of the staff, and the type of personal and professional interactions common in the organization.
This gives your employees verification that not only will they enjoy the work they'll be doing, but they'll also enjoy the people they work with. Employees who struggle to connect are more likely to leave a position and report lower job satisfaction. Find out early if the person is a culture fit; otherwise, you'll soon be training and retraining for the position you just filled.
Hiring a new employee is about more than filling a few job duties to take the strain off other team members. A new employee should provide returns for your organization. But without a successful transition, this can amount to more time, attention, and resources than you or your company can afford.
About the Author: Lena Requist established herself as a powerful force in business before joining ONTRAPORT as COO in 2009. Her background in corporate finance and successful business building has helped grow the ONTRAPORT organization 5,000 percent, landing ONTRAPORT at No. 102 on the 2012 Inc. 500 list.