Guide to Making New Employees Feel Like Part of the Team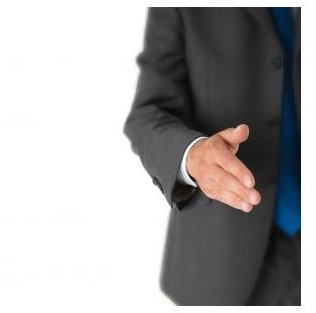 The Matter of the Introduction
When you hire a new employee, the way that you introduce him or her affects his integration into the company. It can make the difference between a smooth entrance into your corporate culture, with acceptance by other employees and clients. It's a way to ensure that the person joins your team full of confidence and ready to begin his new job.
The first article in this section describes what to include in the letter to the new employee so that he feels welcome and knows what to expect. Then you can focus on "the long and short" of new employee announcements, best created with the use of a questionnaire. The article will also link you to a template you can download for free and put to good use. Next, you'll find a sample letter to customize for your company, and then there's also a press release so that your customers and even the general public (depending on the position that's being filled) will know of and welcome the new person.
Last, take a look at our article that gives the new person advice on integrating himself among his coworkers—print it out and put it in his orientation packet, or just send him a link to this article in an email.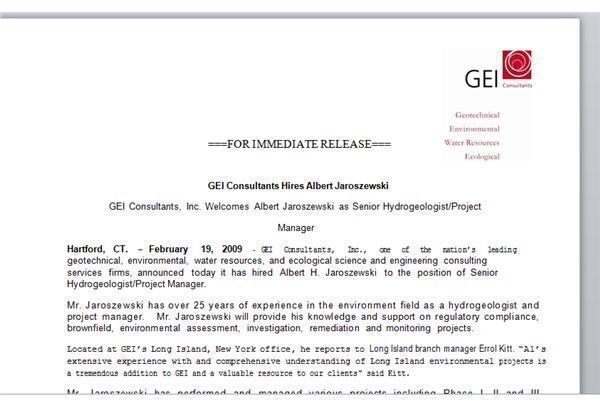 Onboarding and Orientation
There's nothing as important as getting your new employee off to the right start. Onboarding and orientation comprise two separate processes: The former is a more extensive process in which you offer him the knowledge and tools that he will need to succeed in his position. The latter is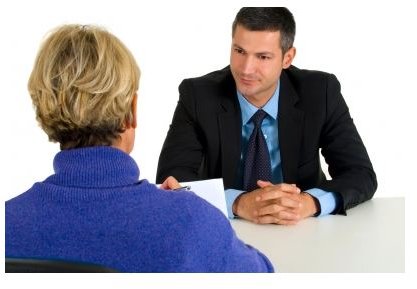 the process that moves your employee through all the paperwork he must complete as he joins the company—government forms and insurance forms, and also sign-offs on policies and procedures. The last article in this section tells you what you need to put into an employee handbook—along with a template you can download and use—because every new hire should have his own copy.
Nuts and Bolts of Employee Retention
Managing a team of employees is an ongoing process, and it starts with your employees' first days of work. You've got to develop a successful strategy for helping them assimilate everything there is about your corporate culture and clients' needs. The articles in this section will get you started, but ultimately you'll develop your own style.
You can get begin with our complete guide to hiring and retaining employees; pay close attention to the last section, which talks about how to make your people feel like they're really part of a valuable team. You also must know what your employees want if you plan on retaining them. Next, consider your benefits program, because they are an important part of keeping people loyal to your company. The final article in this section discusses 10 creative ways to go about your training processes, no matter what your industry is.
On Leadership and Management Strategies
These are challenging days to manage staff, with workplace upheaval in many areas and people looking to find the perfect balance between working to live and living to work. You are best equipped to help them if you can meet the challenges of channeling their skills.
In this section the first article talks about methods for increasing productivity by integrating new staff and providing the guidance and coaching they need. Next, you can read up on ways to keep them focused with coaching and mentoring programs—you will also find additional sections below on coaching and mentoring. You can also brush on up coaching strategies including conflict resolution and motivation.
Next, you'll read detailed information about keeping an employee training schedule, plus a link to a free template that you can use. Be certain your employee knows what's expected of him so that he can prioritize effectively and recognize what you will look to evaluate in his performance.
You can also brush up on H.R. 101—Maslow's theories to use the hierarchy of human behavior for letting an employee's skills shine, and then consider whether your employees are motivated more by push (threats, tracking, etc.) or pull (monetary rewards, bonuses, benefits). Here you will also explore the connection between empowerment and motivation.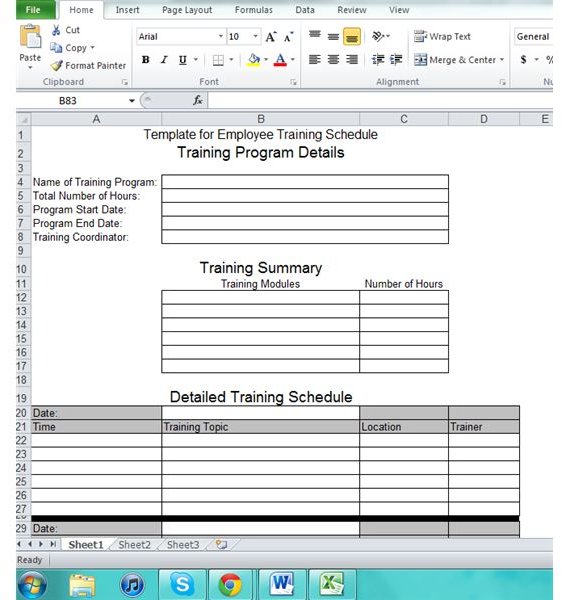 Coaching Your Employees
Coaching begins with the new employee and can optionally continue throughout his employment. This section is about coaching specifically, but our first article is a compendium of great information not only about coaching but also bout mentoring and promoting career development. In the coaching process, you can put your coaching knowledge to work or even train coaches within your company to work one-on-one with new hires.
We even have a free Excel document you can download to track progress and remain focused on the coaching process. You will work to mold desired employee habits and behavior and simultaneously motivate the employee.
Mentoring
Designating a mentor to take a new employee under his wing is a great way to make sure you develop his skills fully and concomitantly facilitate his professional growth within the company. While coaching and mentoring use many of the same skills, mentoring differs as the mentor generally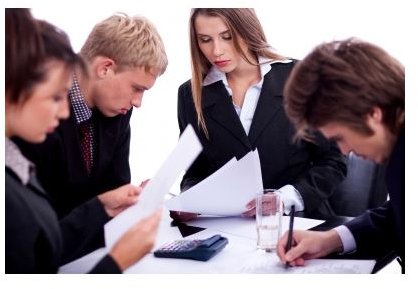 does not function in a supervisory capacity. Our first article in this section expounds on the difference between coaching and mentoring.
The mentoring process helps you retain employees because it allows them to reach goals through direct observation of people who will inspire them to achieve. We have tips for putting a mentoring program into place in your company, and also you can learn 10 ways to be a better mentor.
Mentoring is a less tangible experience, and this section concludes with some advice on helping your new hire develop a personal growth plan. The second of these two articles is another piece you can provide to your employee—ways to develop his own focus on a plan.
Job Shadowing
Many human resources directors arrange for a new employee to conclude his orientation with a job shadowing program that lasts anywhere from a couple days to a couple weeks, depending on the industry and the number of hours he will work. Job shadowing programs combine the best of coaching and mentoring—the new employee follows someone who literally coaches him on how to perform his responsibilities, but he is usually not a direct supervisor and he can provide the same abstract guidance as a mentor.
Our first article shows how implementing such a program allows the manager to feel confident that the new hire is learning how to do the job from someone who sets a positive example. The other articles in this section discuss benefits, such as boosted confidence gained by the employee, and you also must watch out for the negative aspects such as discomfort working in a setting under intense scrutiny or training that occurs during a period that's not typical of the usual workflow.
Identifying and Setting Goals
Goals are very specific to job performance, and setting them provides direction for "newbies". In our first article, you will read how creating specific goals helps the new employee to comprehend an overall plan and align his work efforts with others.
Next you can help your employees to focus on physical, mental, social and spiritual needs. This article also discusses the creation of SMART goals and reviewing them regularly (image credit to Marjory Pilley). It links to a useful template, and the same template is also linked to our last article in this section about setting specific, measurable, achievable, relevant and timebound (SMART) goals.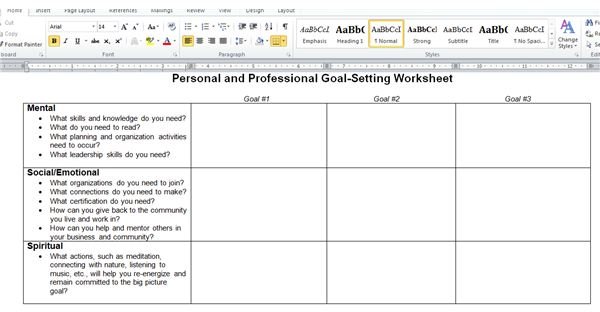 Capturing the Buy-In
Once you involve your new hire in interesting company activities, you ensure his continued and growing involvement in the company; he will buy into the corporate culture or mission. Why not snag him to join some of the committees that help to make your company a better place?
Our first article discusses a wellness program, which is in itself a way to ensure that your people stay happy and healthy. Someone else might be more interested in participating in a safety incentive program. Yet another personality type will appreciate your company's diversity program, as a way to value all employees and at the same time optimize loyalty and productivity. Last, you can harness employee creativity in a suggestion program that will benefit the company and also generate a sense of idea ownership and empowerment.
References