Take Your Kids to Work Day Speaker Ideas: Meet Your Future Employees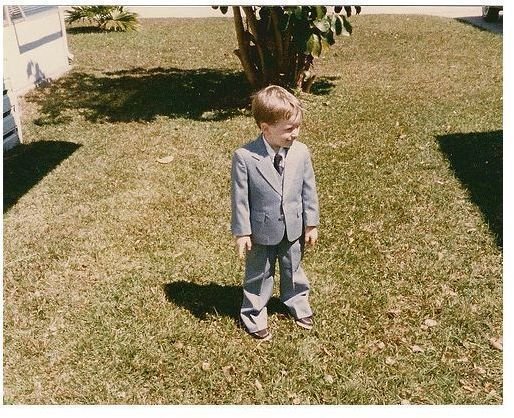 If you're looking for a great way to outreach to both the community and to impress some of your office workers, why not host a "bring the kids to work day?" Not only does this allow curious children to see what their parents do for a living, it gives you a chance to spark some interest in these kids who might want to eventually join your industry or even your company. However, you might be surprised how difficult it is to come up with some ideas right off the bat so check out these take your kids to work day speaker ideas to help you start out on the right track.
Use Speakers Who Relate to Kids
Pick someone who has had experience with children to speak to a group of kids. This can be a parent in the office, someone who has nieces and nephews, or someone with younger siblings. By picking someone who relates to children and makes the presentation fun, you prevent fidgeting and rowdiness.
Avoid choosing someone who is nervous around children - yes, that does happen - because this can lead to an awkward presentation, which makes the entire room feel uncomfortable. If you manage to get someone who is comfortable around kids and enjoys speaking to them, you wind up creating a lot of interest in your business in children of all ages as well as reminding parents of the reasons they enjoy working for your company. You'll get some extreme bonus points from children and parents alike if you make the kids laugh.
Keep Presentations Age Appropriate
One of the biggest mistakes people make when talking to children is they forget that they are talking to children. While I do believe that children generally understand more than adults think they do, don't assume that they're going to understand the complexities of company reconstructing, and they're probably not going to know what downsizing a company entails. Carefully plan out what you're going to say, and run it by one of the parents if you're not sure how it sounds. Chances are they're going to know what concepts their children can and cannot grasp, which helps you dial in that perfect speech.
Keep It Short
There's nothing more boring to a child than a long presentation about things that they don't understand. If you're hosting a presentation for kids under the age of thirteen, keep the presentation short. After all, they are likely treating this as an excuse to get out of class and won't be thrilled when they find out you are expecting them to sit through an hour-long presentation about marketing, especially when most of them aren't old enough to grasp the concepts. If you do have an older high school audience, think about presenting to them separately and use a more in-depth program than what is used for younger children.
Get Them Involved
Tap the talents of your creative office members and give them the task of creating demonstrations that you can get a few kids involved in. This is especially important if you're teaching a younger crowd. Of course you want to choose the route of employing clever metaphors rather than trying to teach children how to enter information into a spreadsheet.
Craft stores and party supply stores can offer supplies as well as inspiration. For instance, use different colored balloons to represent products or goods your company deals with and show how they're distributed. You can also use yarn or garland to demonstrate how all parts of the company are intertwined and to create many other visual representations of how your company works.
Include Snacks
Just like adults, kids tend to get cranky and fidgety when their blood sugar drops and they become hungry. Avoid the fussiness that is bound to happen when employees bring their kids to work by providing snacks for everyone. A word to the wise: Don't feed them sugary sodas or punch and candy or cake unless you want to deal with a bunch of hyperactive kids. Pretzels and fruit juices are good choices, or you could even host a mid-day pizza party for everyone in the office.
Give Aways
If you're looking for a way to impress the kids and their parents, give away something along the lines of a gift bag. Include a few things such as pencils, pens, notepads and a few small fun toys as a reward for the kids for being good and sitting through any kind of presentation. These don't have to be expensive items; most discount stores offer packs of party favors on the cheap. If you have any extra company pencils and pens, include those as well. After all, everyone is willing to work harder and behave well if they know they're going to be rewarded.
References