Learn What Makes a Good Supervisor Turn Into a Great One
Most managers and business owners can probably rattle off quickly a short list of the qualities that a good supervisor should have. After all, everyone knows that they should be:
Honest
Problem solvers
Mentors
Decisive
Motivators
Competent
Excellent communicators
These are just a few of the many traits that successful managers should possess. However, what makes a good supervisor able to transform into a super supervisor like Mary Kay Ash, Jain Akur or Chris Gardner? These leaders stand head and shoulders above the rest of the pack when it comes to managing and motivating their teams. If you want to move your career to the next level and be guaranteed of that next promotion, you can learn everything you need to know by discovering and imitating their common character traits.
Recognize, Reward and Lead by Example
Mary Kay Ash, Christian businesswoman and founder of the billion dollar global company Mary Kay Inc. is renowned as a leader extraordinaire. In fact, Baylor University honored her with the title "Greatest Female Entrepreneur in American History" in 2003.
How did she become so successful? As a savvy supervisor, she understood that: "There are two things people want more than sex and money… recognition and praise."1 Her encouraging mantra was "You can do it!" as she praised her independent sales consultants and directors to heights of success that were unheard of at that time in history.
Mary Kay did not just mouth this axiom; she lived it and created a company that for 40+ years has rewarded its top producers with Mary Kay® career cars, unbelievable travel trips, luxurious diamond jewelry and other desirable rewards.
Role Model
Mary Kay led her sales team to top performance and taught her management team how to replicate her proven results. What was her key to this success? She knew a secret: The very best manager is the one who is a highly skilled team player.
Her management style was based on Matthew 7:12, which is often referred to as the Golden Rule: Do unto others as you would have others do unto you.
She lived by a philosophy of "God first, family second and career third" and encouraged others in her organization to adopt her philosophy as well. She treated everyone she met as if he or she were the most important person in the room and encouraged her teams to do the same. The results of these superior people skills are self-evident: 2.5 billion in sales as of the time of this writing.
You Can Do It!
Good supervisors who aspire to be great ones can learn from her example by respecting others. This evokes respect from their subordinates, peers and managers and creates a positive synergy.
Learn to balance obtaining the required output with maintaining or even increasing team morale. Realize that promoting the team and the team effort is more important than promoting self and ambition.
Be appropriately transparent in self-disclosure and allow team members to see you are human and can make mistakes or poor choices. On the flip side, be accepting of your team's humanity and understand that most errors result from lack of information or the proper skills rather than willful defiance or insubordination.
Be proactively, selectively blind to sex, race or culture and never let any personal prejudices mar decisions. Anticipate potential issues, research thoroughly to get all the facts, and make decisions for resolution by responding to issues in a way that serves the best interest of the involved individuals as well as it does that of the corporate entity.
Survive the Crisis Zone
Chris Gardner, the extremely successful African-American fund manager, knows what it is like to bounce back like a rubber band from the pits of losing everything to the heights of being a millionaire. The same character trait that empowered him to survive the turbulence in his life and career – resilience – is the same one that enables top leaders to survive business and economic fluctuations and rise to the top percent of their professions.
You can find out more about Gardner's rags to riches story by watching the movie The Pursuit of Happyness. (Spoiler alert: Gardner has a cameo part in the movie and it obviously has a happy ending.)
Emulate Gardner's Style
Follow his lead by developing the flexibility to deal with the ups and downs of the workplace environment by responding rather than reacting. Instead of constantly putting out fires, discover how to prevent them from igniting in the first place.
Possess an inner strength and knowledge of your own capabilities. Control what you can but do not leave what you cannot control to the whims of fate. Plan and improvise alternative scenarios to overcome the obstacles.
Resiliency does not equal rigidity, and top management types know that while it is important to respond quickly and recover fast, it's equally important to realize when one has made a poor choice and be able to rapidly refocus on a better option. If you want to position yourself to be highly promotable, develop traits like proactive responsiveness, flexibility and a positive yet realistic mindset.
When Poppa's Happy Everybody Wins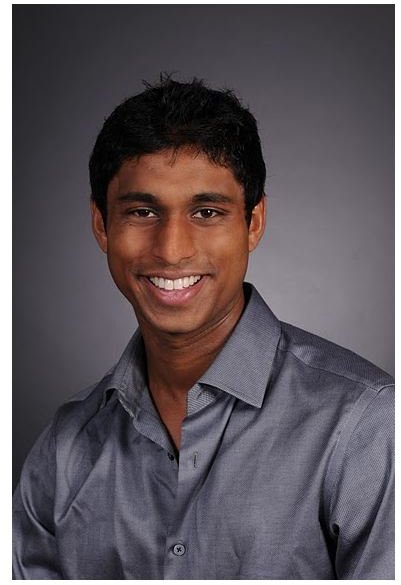 What do you do when you are just 12 but you know in your heart that a pair of Jumpsoles (foot weights) are all you need to make the team? To make it worse, you have the means to pay the $100 price tag, but your billionaire dad has forbidden the purchase.
If you're a problem solver like Ankur Jain, you quickly overcome this obstacle with a solution that pleases everyone. You contact a vendor for the shoes and convince him or her to give you a pair of the shoes so you can write a review: Problem solved. Jain has honed problem solving and the art of the win-win technique to such a high degree that Inc. Magazine has dubbed him the "world's best connected 21 year old."2
An examination of his problem solving methodology shows how he uses some of the previously discussed qualities like interpersonal skills, resilience and innovative thinking. "Everything I ever wanted, if I had to buy new shoes or whatever, I would have to find a way that makes them happy, do an extra school thing, or something, where everybody wins—then I'd end up with the reward," says Ankur.
Solve Problems Fast and Effectively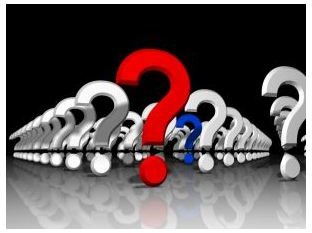 The best supervisors are farsighted and can spot problems coming. Rather than having projects blindsided or derailed, they develop multiple alternatives for rapid response and reaction to crisis situations before those events ever materialize.
However, they also do not allow themselves to become so focused on the immediate problem that they forget to proactively plan for future innovations, projects and products. When problems like those Jain faced arise, they are ready with solutions that benefit everyone.
Whether you are a managerial hopeful, newbie or veteran of many years of supervisory duty, there is always something new to learn and multiple ways to jumpstart or advance your career. Give yourself a foot up on the competition as you climb the ladder of success by imitating some or all of the outstanding behaviors of these uber successful leaders.
We'd Love to Hear From You!
Do you have a comment, additional information or opinion on this subject? Feel free to share your thoughts with our community by scrolling to the bottom of the article and leaving us a comment.
References
The author is a former independent Sales Director for Mary Kay Inc. who had the incredible priviledge of meeting Mary Kay Ash in 1999 during her director debut in Dallas. She enjoyed every single minute of driving her free Mary Kay® Career car!
Image: SXC: Stock photo: Teamwork 1 by svilen001 (Image ID: 1336892) under standard image license
McGarvey, Candice, "Christian Businesswoman Mary Kay Ash Dies," Crosswalk, http://www.theeffectivetruth.info/testmka.html
Andrade, Gabriel and Grumbar, John J., "Riding the Waves," Egon Zehnder International, http://www.egonzehnder.com/us/focus/topics/article/id/17500153
1 - Ohebsion, Rodney, "A Collection of Wisdom: Mary Kay Ash," http://www.rodneyohebsion.com/index.html
Image: Mary Kay logo by MMEKAYHAGAN under Public Domain
Image: SXC: Stock illustration: Questions (Image ID: 1238327) by immrchris under standard image license
Author unknown, "Mary Kay Ash," Mary Kay, http://www.marykay.com/company/companyfounder/default.aspx
Image: [1957 Cadillac Eldorado sedan](/themes/brighthub/tools/PInk Cadillac) by Montrose Patriot under Public domain
2 - Helm, Burt, "Meet the Best-Connected 21-Year-Old in the World," Inc. Magazine, July/August 2011, http://www.inc.com/magazine/201107/ankur-jain-the-best-connected-21-year-old-in-the-world.html
Image: A picture of Ankur Jain by Ankur Jain 1990 under CC BY-SA 3