Major Problems Related to Measuring and Rating Employee Performance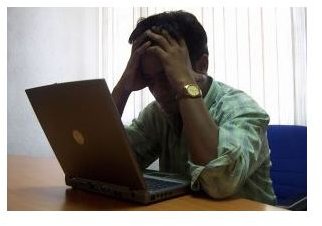 The Dreaded Employee Appraisal
There are many problems related to measuring and rating employee performance—supervisors or managers think they are tedious and many of those one-size-fits-all rating tools don't fit every employee or job title.
Actually, the appraisal process doesn't have to be boring or take many work hours to complete—if you initiate a consistent process including the appropriate feedback and documentation. In fact, by changing your methods, employee review time will flow with ease.
First, what are you doing wrong and why is appraisal time so stressful?
Before you fix the problems on how employees are rated and reviewed, you first have to know what's going wrong to make the process so difficult. Here are some ways to ensure this annual task will be much easier.
Employee Files
Whether your employee files are paper or electronic, how often are they updated? If an employee receives praise or a warning, do you have a policy to make sure those documents are filed in the appropriate portion of the employee's file? Or, do you just give the employee a copy?
Whether you're the business owner or the HR manager, if you don't keep those files up to date, especially if you won't be the only one assessing the employee, how do you expect those who must evaluate to fairly judge the employee when there is missing information?
The employee file is put in place for a reason—to file pertinent information about the employee's work history. If it's lacking needed documents, training achievements, warnings, rewards, increases in pay, or changes in title or position—it will take all day to complete just one appraisal because you'll have to go search for those documents or spend time with coworkers who know more about the employee than the file states.
Types of Appraisals Utilized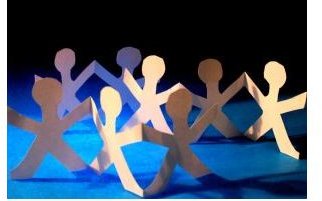 If you have more than one department—say a sales and shipping department—do you utilize the same appraisal for both departments? Often sales personnel receive rewards and incentives based on sales quotas and achievements where someone who works in the shipping department, while still important, needs to be rated on a different scale.
No one wants to have ten different types of appraisals, but whether you utilize a 360 Degree appraisal form or a simple standard form, you can adjust each to fit the department where the employee works.
For example if you utilize an appraisal form with ratings geared toward sales personnel with questions such as "Did the employee meet sales quotas" or "How do the company's customer feel about the employee?" or "Did the employee meet or exceed profits set?"—then these types of questions will be irrelevant for someone who packs items, ships them and doesn't work with customers.
Bright Hub offers many appraisal form templates you can download and modify. Whether you determine the 360 Degree form or a more standard appraisal is right for your workforce, you only need to choose one and modify it for each department.
When the time comes to complete the appraisal, if you're using the right form, the process will be easier.
Supervisor Feedback
How well do your supervisors do when it comes to providing feedback on subordinates? If they provide none at all you can include in an employee's file, you won't have much to base an evaluation on—this is a big problem related to measuring and rating employee performance.
Provide supervisors, department heads and managers feedback forms and set a policy on when feedback forms should be completed and submitted to the HR department or business owner.
Find a free employee feedback form in our Media Gallery. It is short and easy to fill out—an attractive offering for busy managers.
Employee Feedback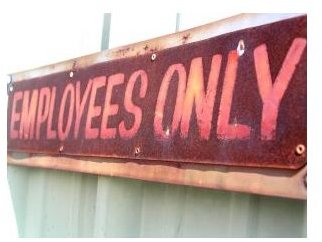 Do you offer your employees a chance to provide their thoughts and feedback on how they feel about the work environment? If not, it's time to start! Sure you will have those who complain no matter what, but others will provide comments and suggestions you can implement to make processes or procedures better allowing for a better workplace.
It's easy to start an employee feedback process and learn here on Bright Hub some best practices on how to implement this type of program.
How can this help at review time? Ideas or suggestions by employees that improve a process or procedure will make for an engaged employee who is content and happy. This, in turn, will show on the supervisor's feedback forms that are forwarded to the employees' personnel file.
Ideas or suggestions can be a positive at review time and will also identify those who are really just complaining or may need additional training, mentoring or even discipline.
Review Flow Process
By implementing the ideas here, when it's time for annual reviews, the flow will be much easier and supervisors, business owners or HR managers won't spend valuable evening or weekend time trying to assess employees.
Documentation, feedback from both sides and scrutinizing your performance appraisal forms benefits everyone involved in the review process—even the employees.
References and Resources
The author holds a degree in HR management.
Helpful Bright Hub Resources:
How to Use a 360 Degree Performance Appraisal
Free 360 Degree Performance Review Template
Two Free Standard Performance Review Forms
Image Credits:
Collapsed - Sxc.hu/rajsun22 / Royalty Free License
Paper chain in dark - Sxc.hu/hoefi / Royalty Free License