Impact of Average HR Attrition Rates: Industry Trends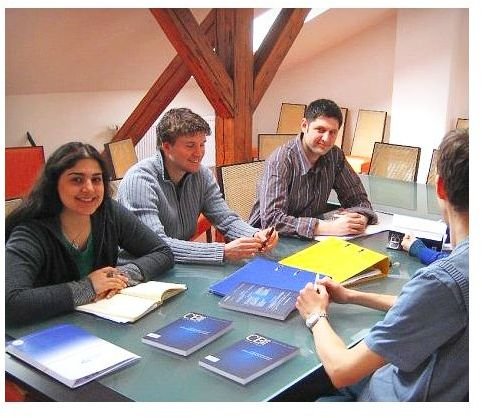 Job Openings and Causes of Turnover
Effective HR professionals closely monitor average HR attrition rates. The Bureau of Labor Statistics reports the number job openings in May 2011 as 3.0 million, well below the 4.4 million openings reported in December 2007, the beginning of the recession.
These opportunities result in workers changing jobs voluntarily, causing increased attrition rates for some industries. Successful HR professionals conduct exit interviews with employees who leave their jobs voluntarily to determine their reasons for seeking other employment. Typically, higher wages lure employees to seek employment elsewhere. Other reasons include better benefits at the new company, shorter commutes and lifestyle changes including marriage, births and deaths in the family. Employees also report that low job satisfaction contributes to an employee's choice of leaving a job.
By analyzing the incidences of these reasons, HR professionals can better screen interview candidates and more reliably predict dissatisfaction, absenteeism and turnover rates. By calculating and monitoring the average HR attrition rate, you can spot problems and intervene with appropriate programs and guidance. These programs also contribute to hiring the best employees for all roles, helping to lower non-voluntary types of separations or terminations, such as layoffs and firing.
Calculating Attrition
To calculate monthly attrition, use the number of voluntary separations and divide that value by the average number of employees. Multiply the result by 100 to obtain the attrition rate. Use this value to report your attrition rate for the month and compare it to the values reported by the Bureau of Labor Statistics for Job Openings and Labor Turnover.
For example, if you have 20 employees quit in July and your average employee population is 1,000, your monthly attrition rate for July is 2. To calculate your annual average attrition rate, add the rates for each month together. To find the average, divide that result by 12. Compare that rate to reported rate for your industry.
In May 2011, in the "professional and business services" industry, the quit rate was 2.2. If your attrition varies markedly from others in your industry, revisit your policies and procedures to identify the reasons, validate the concerns and implement plans for remediation to promote retention. Consult with associations in your industry for best practices. Additionally, the American Society for Training and Documentation publishes case studies describing how companies using workplace learning and development strategies to combat rising attrition rates, difficulty recruiting talent and addressing company needs for providing higher education opportunities to qualified personnel.
Trends by Industry
According to the Bureau of Labor Statistics, the quit rate measures workers who change jobs willingly. As of May 2011, the number of quits rose to 2 million. Still, that number is well below the 2.8 million quits measured in December 2007. Table 4 of the "Job Openings and Labor Turnover" news release for May 2011 reports the quits levels and rates. This data, shown by industry and region, is seasonally adjusted as well to provide a more accurate view of the information. Overall, the "accommodation and food services" industry and government workers experienced a decline in quits while "retail trade" industry quit rates rose. The number of quits rose in the South but remained the same in all other regions.
For example, the quit rate for the "construction" industry was 1.1 in May 2010 and in May 2011, it had risen to 1.6. Job openings increased from May 2010 to May 2011 to contribute to this trend. By comparison, in the "manufacturing" industry, the rate was .8 in May 2010 and by May 2011; it had only risen to 0.9. In the "trade, transportation and utilities" industry, the May 2010 rate was 1.7 and in May 2011, it was 1.9. In each of these industries, the job openings rates were significantly lower than for the "construction" industry.
By examining these attrition rates, your company can assess its own programs to determine if the average attrition rates calculated by the HR department reveals a problem or an average experienced by other companies in similar situations, such as economic conditions, physical location or changes in available workforce personnel.
Costs of Attrition
Examining the average rate of attrition also involves quantifying the costs. Negative employee attrition impacts the morale of remaining employees and their productivity. Additionally, costs associated with excessive attrition pertain to recruiting replacements, handling administrative hiring costs, handling increased time to proficiency rates and training new personnel.
New employees typically require orientation classes, formal training on policies and procedures and often need specialized coaching and mentoring using equipment and tools. This takes time and money. The loss of intellectual capital, such as proprietary trade secrets, also costs a company.
Additionally, if voluntary terminations impact a community in other ways, such as a loss of sales at local stores and restaurants when employees move away, your company's public relations department may need to engage with the media to dispel rumors, gossip and errors that might even have legal implications. Sometimes, however, encouraging employee attrition actually keeps costs down and enables non-performing employees to leave the company without requiring you to terminate them. Keeping a close eye on attrition rates to prevent problems just makes good business sense.
Reference and Image Credit
Image Credit: Wikimedia Commons - CEJISS / Public Domain License
"Job Openings and Labor Turnover Survey News Release" U.S. Bureau of Labor Statistics. https://www.bls.gov/news.release/jolts.htm (accessed July 26, 2011).
American Society for Training and Documentation - https://www.astd.org/ (accessed July 26, 2011).