10 Tips for Ensuring the Retention of Talented Employees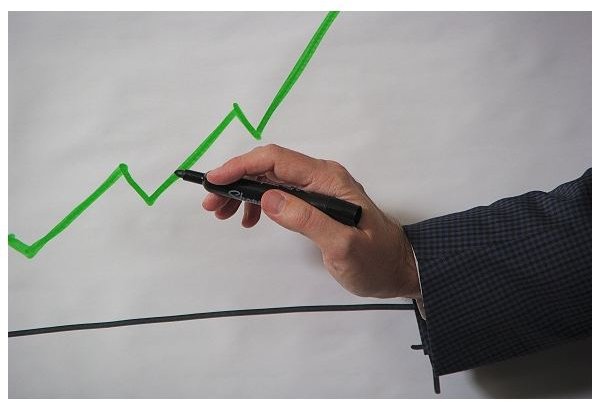 Keeping Talent Happy
Understanding how to effectively manage the retention of talented employees has always been a challenge for organizations, but it is not an unbeatable conquest. Companies that know how to effectively manage a few key items are better equipped to retain talented employees. Companies that evaluate and act upon the following ten tips for reducing turnover can maximize their retention efforts.
10 Tips and Strategies
1. Maximize employee satisfaction. Employee satisfaction is important because productivity and retention relies heavily on job satisfaction and motivation. Furthermore, satisfied employees are more likely to stay with the company, especially when the company is doing well. There are many aspects to an employee's work life that can contribute to an increased sense of job satisfaction. These areas include motivation, employee performance appraisals, reducing stress, providing a flexible work schedule, and providing wellness programs.
2. Motivate employees extrinsically. Motivation is an internal force that drives an employee to succeed within his or her job and company; however, it is difficult achieve because individuals are motivated by varying factors. The most common form of motivation is extrinsic and such initiatives might include providing opportunities for employees to attain higher-level positions, get senior-level status or performance awards, and earn greater compensation and bonuses.
3. Motivate employees intrinsically. Companies can easily provide extrinsic motivation, but to retain quality employees, companies need to learn how to provide intrinsic motivation. Such initiatives might include providing opportunities for employees to challenge themselves, engage in healthy competition, participate in social affiliation or team-building activities, and choose an initiative to plan and implement so one can gain personal satisfaction from the accomplishment of a desirable activity or goal.
**
4. Meet employee workplace needs. Herzberg's Two-Factor Theory suggests that there are two job-related factors that enhance an employee's satisfaction and motivation, thus resulting in greater retention probability. The first factor relates to ensuring an employee's work environment is positive and collaborative, such as setting realistic and clear company policies, monitoring supervisory and coworker relations, providing equitable salary and bonus structures, and improving physical working conditions. The second factor deals with an employee's job performance, such as providing opportunities to achieve goals and advance, recognizing successes, maximizing personal growth, and increasing level of responsibility.
5. Provide regular performance feedback. Employees need to know when they are doing well and when to make improvements. It is important to provide positive and negative reinforcement, but don't weigh too heavily on negative reinforcement. Also be sure to provide equal amounts of praise and negative feedback. An employee who knows what he or she is doing well can use one's strengths to motivate oneself to improve his or her weaknesses. Furthermore, an employee who is in constant communication with his or her manager is more satisfied, thus reducing the likelihood of leaving the company.
6. Set challenging goals. One challenge for managers is to keep employees engaged and motivated to continually grow within their position and the company. However, this is one key to retaining talented employees. By setting goals and providing incentives to reach these goals, employers are able to keep top-performing employees actively engaged, challenged, and inspired to grow.
7. Manage employee stressors. There are positive and negative stressors, and it is important for companies to learn how to recognize and manage employee stressors. Positive stressors provide encouragement and motivation to excel and improve, while negative stressors detract employee attention and result in dissatisfaction. Positive stressors can be healthy competition, attainable deadlines, and task complexity. Organizations can decrease the impact of negative stressors by reducing role conflict or ambiguity, decreasing task requirements, reducing overload, increasing ergonomics, and reducing employee conflict.
8. Provide job rotation opportunities. Job rotation is the act of allowing employees to rotate among similar positions within the company. This allows top-performing employees to experience other areas of the company that could potentially become an advancement goal. Furthermore, job rotation programs increase motivation, satisfaction, and help reduce boredom and burnout.
9. Provide job enrichment or enhancement opportunities. Job enrichment or enhancement is very similar to job rotation because it provides opportunities to learn new skills and experience new tasks or responsibilities. However, the key difference is that in job enrichment/enhancement, an employee is not temporarily moving to a new position. Instead, the employee is given new tasks and responsibilities that are expected to be a permanent addition to the position. This significantly impacts an employee's desire to remain in the current position because he or she is able to grow professionally, acquires new skills and knowledge, and is intrinsically motivated to succeed.
10. Implement flexible schedules and onsite wellness programs. Employees are continually struggling to achieve an optimal work and life balance; therefore, companies that can enhance an employee's ability to meet the competing demands of work and personal endeavors can better retain employees. The first option is to provide more flexible work arrangements by implementing a type of alternative work schedule, which allows an employee to work flexible hours as long as he or she is present for standard core hours and completes the minimum expected hours each week. The second option is to provide onsite programs such as a fitness center, a massage therapist, a dietician, or anything that is designed to benefit an employee's physical or mental health. These wellness programs decrease organizational health care costs, absenteeism, and physiological symptoms of stress while increasing productivity, morale, and satisfaction.
References
Aamodt, Michael G. (2004). Applied industrial/organizational psychology (4th ed.). Belmont: Wadsworth.
Cooper, C. (1996). Healthy, wealthy and wise. Incentive, 170(12), 25.
Sladek, C. M. (1996). Work/life: It's all about time. Benefits Quarterly, 2, 7-11.
Image Credit: morgueFile.com/mconnors