The Unique Challenges of Employee Development and Retention at Nonprofits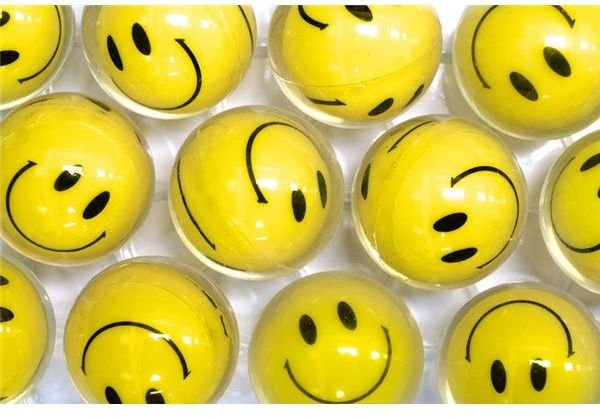 The Unique Situation of Nonprofits
One of the difficult challenges companies face is figuring out how to provide employee development opportunities and retain talented staff while controlling operating costs. Nonprofit organizations have an even greater disadvantage because of the limited funding and resources available to implement employee development and retention initiatives. Additionally, nonprofit organizations experience a unique set of non-monetary challenges that greatly influence employee turnover.
Monetary Challenges in Nonprofits
Because nonprofit organizations rely solely on grants and charitable donations, nonprofits have less monetary funds available to devote to non-essential operating costs, such as employee development and retention initiatives. Some of the challenges that result in the inability to appropriately allocate funds to these superfluous initiatives include the following.
Inability to Compete with the Market – Nonprofit organizations often fall behind other companies in terms of employee development initiatives, thus resulting in turnover and decreased employee satisfaction or moral. Some of these shortcomings include the inability to provide tuition reimbursement, lack of compensation for awards or certifications achieved, professional development within the industry, bonuses for work well-done, or recognition for superior achievement.
Inability to Provide Equitable Compensation – Nonprofits also fall behind other competitive organizations because the limited funding often results in less appealing or lower compensation and benefit programs. While private sector companies are able to provide annual increases and bonuses, nonprofit organizations often struggle to maintain funding for a position altogether, let alone thinking about being able to increase the salary for said position.
Subpar Training Initiatives – The final monetary challenge that nonprofit organizations face is the inability to provide adequate training opportunities to promote employee professional development and continued growth within the position or industry. Employees need to continually feel challenged, so the inability to meet market standards with respect to continued growth will place the nonprofit at a disadvantage to motivating and encouraging employee development.
Although nonprofit organizations face these three challenges as a result of insufficient funding, there are many ways to increase an employee's level of satisfaction and motivation to continue with the organization. The following two initiatives are low-cost alternatives to implementing extravagant compensation increases, employee recognition programs, and training initiatives.
---
Provide incentives to [reduce absenteeism](https://www.brighthub.com/office/entrepreneurs/articles/64682.aspx).** The less an employee is absent, the more likely he or she is to stay with an organization, which increases the desire to continually grow with the nonprofit. This spearheads the likelihood an employee will leave the organization, but it also increases the employee's desire to grow with the organization.

Provide job rotation opportunities. Without having to provide monetary compensation for work well-done, provide temporary job rotation opportunities to increase employee development and understanding of the nonprofit. This also increases employee satisfaction and feelings of positive self-worth for the organization.
Non-Monetary Challenges in Nonprofits
Another non-monetary challenge that nonprofits face with respect to employee development and retention is the concept of burnout and over-extension. Often times, employees choose to work for a nonprofit because they have some level of personal connection to the cause the nonprofit represents. This often results in a number of challenges for the management team of a nonprofit organization.
Employee Over-Extension of Responsibilities – Because funding for multiple positions is less, employees of nonprofits are often required to hold many hats within the organization. Although many employees like this level of responsibility, employees typically experience negative long-term growth due to over-exertion and extension of responsibility. Over time, and employee's desire or willingness to wear multiple hats decreases, which influences his or her desire to remain committed and involved with the organization's initiatives. This poses problems for employee retention, especially when turnover costs are so great.
Employee Burnout – If an employee hasn't already left the organization due to a nonprofits inability to financially compete with the market or over-extension in one's position and responsibilities, an employee will eventually experience high levels of burnout, which will result in decreased performance, less satisfaction and motivation, and ultimately turnover.
Both of these emotional aspects of working for a nonprofit organization can result in detrimental effects on a nonprofit's operational effectiveness. However, there are also ways to reduce the impact of inevitable burnout.
Provide job rotation opportunities. This allows employees to remain within the organization without getting overburdened with the same responsibilities and challenges of a single position. Job rotation has many advantages, but the greatest advantage for a nonprofit organization is the ability to provide employees opportunities for growth and professional development without having to compensate for increased responsibility or worry about filling a vacancy, as the rotation is only temporary.
Provide continual team enrichment activities. These team enrichment activities allow team members to share in team successes and challenges, but they also provide team-building opportunities to enhance employee commitment and feelings of connection with other employees. This increases employee satisfaction and feelings of interconnectedness with other employees.
References
Aamodt, Michael G. (2004). Applied industrial/organizational psychology (4th ed.). Belmont: Wadsworth.
Natasha Plowman has over eight years of experience in human resources and related fields, and she holds an M.A. in Human Resources Management.
Image Credit: morgueFile.com/grafixar