Read the Top 7 HR Mistakes: Are You Guilty of These Common Errors?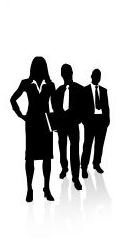 HR Roles
In the very simplest of definitions, an HR manager is expected to attend to normal employee processes such as payroll and benefits, but most find this only a small portion of their day-to-day activities. There are policies to be developed and amended when needed, recruiting, pre-screening and testing candidates, dealing with employee warnings and disciplines, and many other tasks.
Sometimes, however, there are those HR mistakes so bad a manager could find himself–or herself–in the unemployment line seeking a new position and possibly have a bad reference from a previous job.
Let's look at the top 7 mistakes HR manages can make.
1. What If the Problem is You?
If you utilize your position to harass or discriminate, most employees will fear reprisals if they report you. After all, if you're the one setting policies on where employees should go to file incident reports, how comfortable will they feel if the harasser is you or someone else within the HR department?
Make sure your discrimination and sexual harassment policies include statements on where employees can turn if the party is of a supervisory status or is anyone within the personnel department, including you. Offer several options so employees feel safe, that they are not alone.
2. Skip the BFFs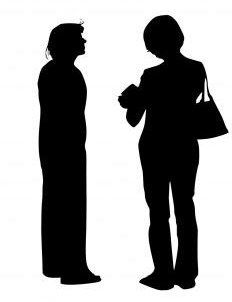 If Jill in the sales department is your BFF and you constantly find ways to offer her more perks such as event tickets, higher salary increases, extra bonuses or looking the other way when her attire doesn't meet company standards, every employee will notice.
Not only will you find dissension toward you from employees but Jill won't be well liked either, and coworkers will avoid interaction with her. Eventually, if upper management realizes the favoritism and disciplines you can forget about respect—by then you've lost it and upper management may think it may be best to replace you.
3. Employee Loans
Most business owners want policies implemented where it's impossible for employees to receive loans and have payments deducted from their paychecks. Why? It's too hard to recover the money, especially if the employee comes to you pleading another reason why they just can't afford to have the deduction taken—again and again.
Too often, the softer side of the HR manager allows this to happen, and this HR mistake means employee loan balances can and will catch up with you—especially at year end when it's tax time and the company's accountant detects the disallowed loans. You can be empathetic and listen to their problems, but instead of allowing the loan, offer alternatives such as employee financial counseling.
4. Incomplete Employee Files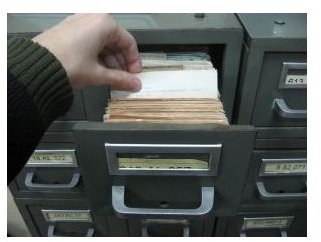 In my career as an HR manager, I found it hard to ensure every document was filed timely within every employee file. Filing can be overwhelming (unless your HR department is of the paperless nature) and it builds up fast.
If upper management feels you have enough time to file and then finds employee files incomplete when it's time for employee performance reviews or disciplinary action, they'll turn to you first. Speak up to your superiors to offer a list of all the tasks you complete on a daily basis—make your case for even a part-time filing clerk to cover your behind and ensure files are complete and accurate.
5. Setting a Bad Example
Are you a team member or more of a dictator? Do you dress how you want, talk on your cell phone and surf the Internet all day? If this is you, it won't be long until management sees your faults and your career could end quickly.
A great company operates like a well-oiled machine, and you are part of that machine. Don't fall into what your "job title" is and, instead, be a team player and set great examples others will want to follow. Yes, this means even sticking to parking where all employees must park instead of stealing the out-of-the-office manager space.
6. HR Training
In the United States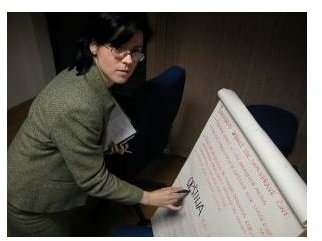 employment laws and policies change all the time. They may not so much within your company, but federal and state requirements often do change. Make it a point to brush up on your training to avoid any HR mistakes that could come back to bite you and the company.
For example, if you don't really understand all the ins and outs of labor laws such as the Family Medical Leave Act (FMLA) and what employees' rights are, you could land the company in a lawsuit; and if you're at fault due to lack of knowledge, you can bet the employee will win.
7. Poor Recruiting
How well do you recruit new candidates? Do you offer job openings to current employees first and allow for an interview and skills assessment for internal workers? Do you insist on employee background checks and pre-screening assessment tests?
As HR managers, we all have learned the most effective methods for choosing the right candidate for the job, but if you recruit poorly or are sloppy at making selections, you will cost the company money in training and recruiting costs only to find you have to repeat the process when the employee doesn't fit the position.
We Are Learning All the Time
In order to avoid HR mistakes, keep in mind no matter what career path a person takes, everyone should remember we are all learning—all the time. Don't get too set in your ways, and join up with peers on a regular basis to exchange ideas and receive and offer suggestions on how to keep your HR department up to par on regulations and fairness.
References
The author holds a degree in HR management.
Helpful Bright Hub Links:
How to Handle an Employee Lawsuit
Free Checklist for Employee Handbook Policies
Image Credits:
People - Sxc.hu/fakhar
Two Women Talking - Sxc.hu/mzacha
Files and archives - Sxc.hu/justmarce
Seminar - Sxc.hu/infinity