Strategies for Promoting Safety in Your Workplace Culture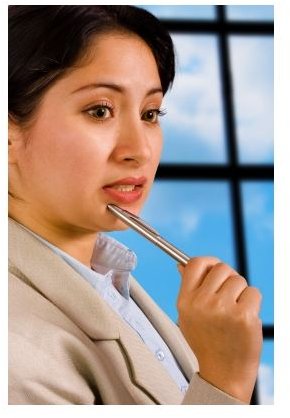 Creating a culture of safety in the workplace takes plenty of planning for a human resources department, but it's well worth the time investment. Being able to cut down on the risks associated with workplace injury claims can be beneficial to both employees and the organization, for obvious reasons. However, creating a total environment of safety in a work environment is what the ultimate goal of any workplace safety plan should be.
For an organization of any size, fostering a safety culture can be a good way to cut back on losses associated with accidents on the job. The primary concern for any company should be on reducing the number of workplace injuries, which can range in the tens of thousands of dollars for recurring incidents. Workers' compensation claims alone can add up to the tune of millions of dollars in costs to companies in the form of medical bills, loss of production and even death and dismemberment lawsuits. Just in 2009 alone, there were 3.3 million cases of workplace injury and illness.
When it comes to the employee experience, being able to work in a hazard-free environment also has many benefits. The key is to be educated and learn awareness as an employee of what a danger looks like, then following the proper steps for notifying a supervisor. This allows the company to take measures to create a more safe environment and also encourages other employees to support safety in the workplace.
There are some simple ways to promote a safety culture in the workplace, by following the below steps.
Implementing a Workplace Safety Policy
The first thing any organization should do to create a safer workplace is to write and implement an official workplace safety policy. The Occupational and Safety Health Administration (OSHA) recommends that all workplaces have a clearly written safety policy in place immediately. This policy can be a simple checklist for avoiding common hazards, or can be as detailed as needed to address every departmental workplace hazard that exists within the company. Either way, a workplace safety program starts with a well written safety policy, as included in the standard employee manual that is given to employees starting from day one.
Safety Education in the Workplace
The second step in creating a safety culture in the workplace is educating everyone from new hires to seasoned managers about the possible dangers found on the job. All employees should be personally trained on all the possible hazards they may face in their particular roles, and within the environment in which they may be working a great deal of the time. For most employees, this includes the proper use of workplace equipment, and general workplace safety habits such as lifting, climbing, etc. Additionally, the training should expand to explaining methods for handling specific workplace dangers, and how to report a possible problem when it's spotted.
Handling Safety Hazards in the Workplace
Another critical need for a safe environmental culture at work is teaching everyone how to spot and then notify a superior about a possible safety issue. The workplace can appear to be completely safe, when in fact small things can become big dangers. For example, storage boxes used to keep important documents can pose a trip and fall hazard, or even a fire hazard in any environment if not stored properly. Employees and managers alike should be encouraged to look for anything that may jeopardize their workplace safety to the HR or operations department. Small hazards can be handled swiftly to reduce the chance of injury.
Communicating Risks at Work the Right Way
In order to foster a safety culture in the workplace, it is important to note that all possible threats need to be handles correctly for the best results, for the benefit of all. The chain of command generally dictates that employees talk to their immediate supervisors who either correct the issue, or pass it on up to their superiors. Additionally, in the case of workplace safety, the human resources department needs to be involved when a workplace safety issue is recurring or poses a problem for multiple employees. It is never a good idea for employees to run to OSHA immediately over a possible workplace safety issue, as this can pose a bigger problem for a company. Make a clear communication plan a part of every workplace safety plan to best handle these matters.
Over time, a solid workplace safety program can lead to a total environment of safety awareness and cooperation from all levels of an organization. Like mentioned above, it is always better to have a clearly written workplace safety manual and an educational program in place for new hires. However, it's up to HR and safety managers to continually educate and update employees to make sure that the workplace remains a safe place to work.
Sources and Photo Credit
Sources:
"Safety and Health Training Fact Sheets", Occupational Safety and Health Administration, retrieved on June 21, 2011 from
https://www.osha.gov/SLTC/etools/safetyhealth/mod4_factsheets_training.html
"2010 Workplace Injury and Illness Summary", US Bureau of Labor Statistics, retrieved on June 21, 2011 from
https://www.bls.gov/news.release/osh.nr0.htm
Photo Credit: Free Digital Photos/Stuart Miles