New Trends in Workplace Bullying Management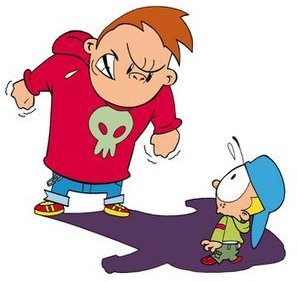 The Definition of Workplace Bullying
Workplace bullying is the tendency of bosses, or other employees, either independently or in groups, to use aggressive or unreasonable behavior against a coworker or subordinate in a persistent manner, aimed at cowing down the victim. The aggressor uses his or her superior power status, rendering the target incapable of defending or retaliating.
Not all "tough" or "demanding" bosses are necessarily bullies. The test for "bully" is his disrespectful behavior, unfairness, and hostility. The methods vary, and include tactics such as:
Forms of intimidation such as verbal abuse, degrading nonverbal cues, physical abuse, psychosocial abuses, ostracism, and other methods to humiliate the victim
Methods of destabilization such as not acknowledging good work, allotting meaningless tasks, withholding access to opportunities, deliberately setting impossible-to-achieve targets, shifting goal posts without providing information, and more.
Not communicating, physical and social isolation, ignoring, and similar ostracisms.
The Workplace Bullying Institute lists false accusations or "errors" not actually made, nonverbal methods of intimidation such as stares and glances, discounting the person's thoughts or feelings as silly in meetings, adopting the silent treatment, and exhibiting uncontrollable mood swings in front of the victims as the most common methods adopted by workplace bullies.
Surveys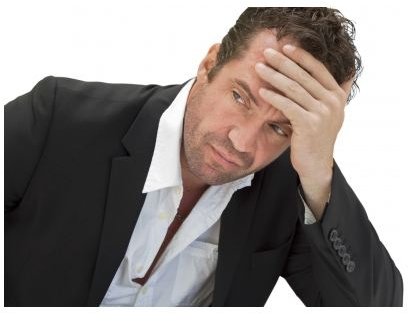 A 2006 research by Schat, Frone & Kelloway involving 47 million US workers revealed that 41.4 percent of respondents experienced psychological aggression at work at least once, with 13 percent of respondents suffering from such psychological aggression every week. Latest research and surveys confirm a similar trend.
A 2010 study commissioned by the Workplace Bullying Institute and conducted by Zogby finds 8.8 percent of respondents direct victims of bullying. An earlier survey on similar lines in 2007 had revealed 12.6 percent of respondents to be direct victims. Both the 2007 and 2010 surveys indicate that about 35 percent of workers in the United States experience some bullying firsthand. The study shows 12.3 percent of respondents witnessed this happening to others in 2007, and the figure rose to 15.5 percent in 2010. These findings suggest incidence levels remaining at stable levels at least in the short term.
Another worldwide survey conducted by Monster, the leading job portal, between May 1 and May 14, 2011, had 64 percent of all respondents claiming to having been bullied, either physically hurt or driven to tears, with work significantly affected as a consequence. Sixteen percent of all respondents replied having seen this happen to others though they themselves were not victims. Europe recorded the highest instances of bullying, with 83 percent of all employees claiming to be victims of physical or emotional bullying. Country-wise, Netherlands topped the list with 93 percent of all respondents claiming to be victims, and Belgium the lowest, with only 38 percent of respondents being victims. In contrast, 65 percent of all Americans were victims, consistent with the global average of 64 percent.
Workplace bullying has not spared the government, either. The Ventura County Grand Jury recently remarked upon workplace bullying as a problem in county government offices and asked county officials to develop a policy against bullying in the workplace.
Legislation
Most Canadian provinces, Australia, Ireland, Sweden, and the United Kingdom have legislation that outlaws "psychological harassment" in the workplace. The absence of such legislation actually makes workplace bullying legal in the USA. The legislation in place protects an employee only when the case involves harassment or discrimination based on race/color, creed, national origin, sex, age, disability, or some medical conditions.
The Workplace Bullying Institute and other associates have taken the lead to press for state level legislation to make workplace bullying illegal. As of April 2009, 16 U.S. states have proposed legislation that would allow employees to sue their employers for creating an "abusive work environment." In May 2010, the New York State Senate became the first in the United States to pass an anti-bullying bill.
Countermeasures
A review of new trends in workplace bullying management suggests that incidence levels remain the same over the years, and that increased awareness of the damages caused by such actions notwithstanding, most companies still do not consider this a serious enough threat to take concerted action.
Research by Timo Pehrman at the University of Lapland, Finland, suggests that promoting mediation and open discussions that bring the problem out in the open to identify root causes are effective to reduce the level of harassment at work. Pehrman based his conclusions by observing in workplaces that used mediation to resolve various disputes.
Damages
Most cases occur either owing to the aggressor's emotional insecurity or under the mistaken notion that an intimated worker will comply and put in more effort for fear of reprisals. Such methods, however, result in loss of employee morale and confidence, leading to low productivity, spread of discontent, and increased turnover, all of which directly impact the bottom line.
Researchers at the Project for Wellness and Work-Life at Arizona State University link workplace bullying to employees developing fear, stress, and emotional exhaustion, leading poor mental and physical health, and increased time off from work. Employees witnessing or experiencing this phenomenon are more likely to quit jobs, increasing human resource costs. Bullying also hampers group cohesion and impedes communication, all retarding performance.
A 2009 report by Hoel, Sparks, & Cooper commissioned by the International Labor Organization estimates the costs of workplace bullying as over $3 billion (1.88 billion pounds) plus the cost of lost productivity. The costs of lawsuits slapped by affected employees may inflate this amount.
Organizations looking to thrive need to draw up policies to prevent workplace bullying, maintain a constant vigil against actual happenings, and also take preemptive steps. Companies would also do well to provide employees with assertiveness training that enables employees to stand up for themselves.
References
Image Credit: