Easy Tips on Defining Job Functions and Job Roles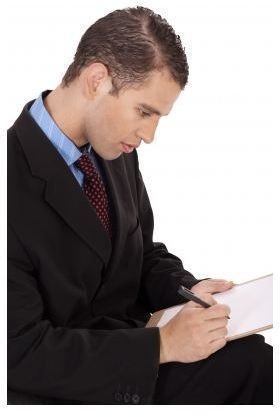 Keeping it Easy
First, think about the two or three primary job responsibilities that, when put in a sentence or two, would describe the role of the employee in the job. For example, it the job role is in customer service, write out the top tasks the customer service person must do – greet customers, handle complaints, resolve shipping problems, direct customers what to do, answer help-desk questions, etc.
If the position is a sales representative, then the role is different – achieve monthly quotas, cold call ten prospects a week, interact with current customers weekly, prepare sales proposals, present with PowerPoint on laptop or in conference room, etc.
Choose the most important criteria to help define the role. The job role is not just a sales representative or customer service representative. That's their title.
It's a sales representative that contacts new prospects each week, maintains existing customers, gives professional presentations, and most of all, achieves his monthly quota. The customer service representative solves customer problems, provides same-day solutions, greets customers with professionalism, manages irate customers, and if necessary, stays on the phone with the customer until the customer is completely satisfied. Define the role in a way that is easy and simple to follow.
In management positions, defining job functions and job roles will include descriptions of leadership, decision-making, empowerment and delegation, selling a vision, leading by example, creative thinking, and many others. As it was in the previous example, the titles are only that, a title - Vice President of Marketing, or Senior Vice President of Finance. What is the specific role each of these titles performs?
Prioritize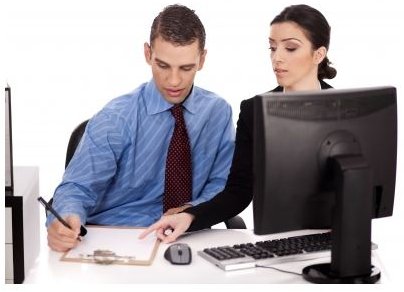 Now that you have a reasonably well-defined job role that is easy to understand, your next step is to create the specific job functions, responsibilities, and duties that will help the employee, regardless of their title, successfully perform their stated job role.
Every organization wants employees to excel at what they do. One of the proven ways to help both organizations and employees achieve that outcome is to draft job functions that control the behaviors and actions of the employee, in a positive way.
Think about a specific job role you want to work on. With this job role in mind, identify what you believe are the most important tasks or duties for the position. Reflect on the different job functions that are critical to the success of this job. Stack-rank the job functions from most important to least important, at least for the moment.
If the job has been in place already, think about the people in the organization who are currently doing that job. Identify who you consider to be the best and most successful people in that particular position. What is it that stands out about those people? What are they doing differently from those employees you would not rank as high? Which job responsibilities also seem to stand out more often than others?
Coming up with ideas and a list is a great way to determine job functions and responsibilities to ensure they are performed exceptionally well. Maybe it's getting back to customers quickly and professionally, following-up with management, exhibiting excellent meeting management skills, closing more sales than anyone else, having a strong vocabulary with customers, or treating customers with respect. Capture the examples you feel are the most important and most relevant, and stack-rank them from most to least important.
What would you add to the list? Are there some job duties that you initially thought would be less important and not a priority, but now, after reflecting on some examples, you want to include them?
Defining job functions and job roles is a good exercise to go through on a periodic basis to continually evaluate how well your descriptions are working.
Performance Factors
In addition to the job factors you identified, some other items that will probably stand out for you are the characteristics or traits of the employee. These traits are considered performance factors rather than job factors. Some examples would be – the person is trustworthy, has integrity, is respectful, is self-motivated, is self-disciplined, takes initiative, uses professional language, and is an excellent speaker.
These performance factors are also very important and have some applicability to the job role and function. They help distinguish the job role in a way that is more easily observable. During performance reviews and informal coaching sessions, having a discussion around these traits is helpful to the employee. You can show how the employee is, and is not, using the traits to achieve the job functions and overall job role.
Sources
Business Balls, "Job Descriptions" retrieved at https://www.businessballs.com/jobdescription.htm
Image Credits:
photostock / FreeDigitalPhotos.net