Call Center Coaching Scenarios: Learn Valuable Lessons to Keep Them on the Phone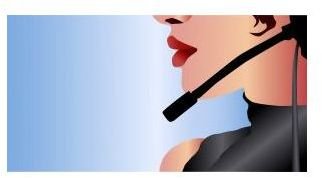 What Type of Place Is This, Anyway?
This article addresses several training scenarios. Some call centers are in the business of market research. That broad category includes
business-to-business customer satisfaction surveys or marketing communication surveys of business professionals who decide what products or services to use.
The next scenario applies to pollsters—those who call people in their homes to get their opinions about a political candidate, for example, or find out how much they know about something. The last scenario addresses specific problems for people who answer phones to provide customer service, whether they're helping someone to get their cell phone service working again or if you're answering questions about a customer's health insurance policy.
Using Your Voice
One way to keep respondents on the phone is to use your voice to its best advantage. These tips apply across all call center categories.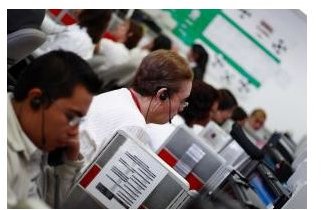 Coach your reps to:
Speak clearly. Callers have a tendency to rush through the introductory sentences because of anxiety about getting the respondent hooked. However, they'll have more success if they enunciate and use proper grammar. When you monitor your callers, let them know how they do in this category.

Stick to the script that's on the screen before them. It was written by experts who weighed every word before choosing it for the script. When your callers know to keep reading what's in front of them, they are less likely to fumble their delivery, leave out important points, or lose confidence.

Avoid "upspeak" in order to sound more confident. "Upspeak" is an industry term that describes the way a person talks when he ends each sentence with the voice trailing up as if it were a question. You should also discuss this during supervision sessions so your callers remember to avoid this pitfall.

Make certain the respondent can hear them. Tell your callers to pick up the receiver if necessary—they will experience less background noise than with a headset.

Use the voice to develop rapport with their respondents. If they can do so without sounding fake, they can try to mirror the respondent's speech patterns. For example, if the respondent is from the deep South, they can mirror his Southern drawl. Or, if the person speaks in clipped New England tones and they can mimic that successfully, go for it. If your respondent and caller are of opposite genders, your caller can try turning on the charm a little.

Keep the respondent engaged even if there are technical issues. No matter what is going on, they should not let many seconds of silence pass by. Train them to say, whenever they need to pause, "Excuse me while I adjust my monitor." That's something we can all identify with!
Marketing Communication Surveys: The Most Difficult Type
"MarComm" (as it's called) is conducted to discover just how much someone knows about a brand name or a type of product. This is the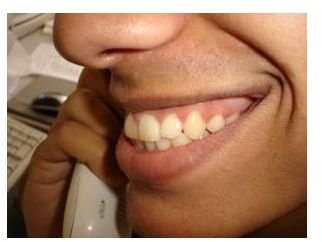 most difficult business-to-business market research to perform, especially since in most cases your callers cannot tell their respondents what company is paying for the survey.
Before you train your callers, ask your project supervisor just how much information the caller can give the respondent. In a scenario when the caller asks the respondent to identify a brand, he might be able to tell the caller he's just going to ask for the top three brands that come to the respondent's mind. The respondent might be more likely to answer if he knows he won't have to supply an endless list.

For example, consider this exchange: "What trucking company that delivers to businesses comes to mind?" The respondent says "Yellow;" your caller will say "Can you name another?—and another?" Your client might agree to let your caller say, "I'm going to ask you to name just one more."

Remind your callers that even if the respondent can name only one brand, that still gives your client some information—that no other brand name had been advertised widely enough to come to that person's mind.

If you are asking the person his opinion about a subject and he says he doesn't really have anything to say, tell him, "Your opinion is so important to our research!"

If you are not selling anything—and this applies only if you really aren't soliciting either sales or donations—tell him, "This is not a sales call"—and here you drop your voice to a lower pitch—"Nor will it lead to a phone call."

Teach your callers to avoid biasing the respondent's answers. This is another important reason why they must stick to the script. They cannot answer questions posed by the respondents regarding their own opinions. If the respondent asks what a question means, the caller can only re-read the question—usually slowing down a bit as they do so.

Many questions end with the words or not, as in "Is this quality important, or not?" That's another way the research avoids biasing the respondent, because the wording subtly reminds the caller that he can say yes—or no.
The Opinion Poll
When I worked for an international polling company, all phone surveys began with the question, "Do you ever watch news shows on television?" Well, just about everybody does. Here are ways to coach your callers to success:
When the respondent says, "What?"—as they often do at the start of these calls—coach your callers to repeat the opening, with a slight emphasis on whatever introductory phrase you're using. "Do you ever watch news shows on television?"

Train callers to offer rapid reassurance they are not selling anything. "This is not any kind of a sales call. Your opinion is so important to our research."

The tips for voice quality and correct grammar apply. However, callers who poll people in their homes can sound a little more relaxed and friendly. They can even say where they are calling from as long as they let the respondent know they don't have an opinion: "Well, I'm calling from Ohio, ma'am, but I really don't have any opinion about this. I just want to get your opinion." It's usually okay to add, "I'll be as quick as I can."

Remind the caller that he cannot "fill in the blanks" for his respondents—that's biasing the survey! In one poll about the favorite candidates for the presidential election, one lady said, "Oh, you know. I like the handsome one." I was proud of my caller when she answered, "Both their mothers think they're handsome. Which one do you mean?"

Provide your callers with ready responses to frequent scenarios. For example, in a series of questions that most often resulted with yes answers, I heard my caller read each question and heard the respondent answer, "Yes" several times. After the third or fourth question the respondent didn't answer immediately, and my caller said, "I just need to hear you say it."
The Sales Call
Call center coaching scenarios in actual sales pretty much depend on the product or service being offered. Still, if you're supervising sales calls, these tips will help:
Again, remind callers to use good voice quality.

It's important to respect the respondent's schedule. If the respondent is busy, coach your callers to get a good callback time. For instance, the respondent says (somewhat angrily), "I'm eating my dinner right now." It's bad if the caller says, "This will just take a minute." It's worse when the caller says, "When can I call you back?"—because the respondent is very likely to say "Never" or "How about when you're eating your dinner?" The best way is to say, "I'm very sorry, I'll just call you back tomorrow at 7 p.m. after the dinner hour." In many cases, the caller will say okay or will suggest a better time: "No, make it after 8:00 p.m."

Get your client to offer something to respondents. If you have your callers making cold calls to schedule appointments for window sales, can you offer them a website with valuable information and links? Will your client let you enter cooperative respondents into a sweepstakes?
The Customer Service Center
Callers in these types of centers are not asking people for their opinions and not trying to sell them anything. These calls are difficult,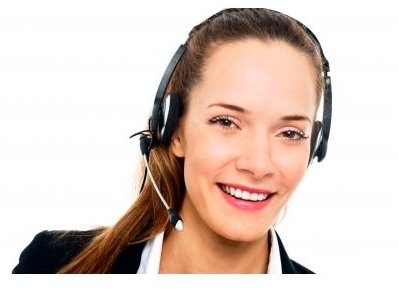 however, because people are angry when their satellite TV is not working, or they are sick and they have to find out what their insurance benefits pay.
Be certain you train your reps carefully in all aspects of the product they are addressing.

Train your reps to react with empathy to callers who are experiencing difficulty. Many problems escalate because the caller's anger grows disproportionately in response to a seemingly uncaring rep.

With product malfunction calls, satisfaction can be delivered only about 40 percent of the time in a phone call. Let your phone center reps know when to schedule an in-home visit from tech support or when to pass the caller on to someone more knowledgeable.
Handling the Hang-Up
No matter what type of call center it is, your respondents will often hang up on your staff. Teach them that it is not personal; it's just the person's refusal to participate in an industry.
Coach your staff to call people back—sounds crazy, right? I had one caller who would immediately redial the number and then say, "Before you hang up on me again, I just want to tell you why I'm calling." Often she was able to complete the phone call. The respondent would be a little bit ashamed of hanging up and would listen and then provide some responses to make the call a success. All it takes is a little practice.
Resources
The writer worked in a call center for Harris Interactive for four years in its Youngstown, Ohio, location.
Image credits:
sxc.hu: duchessa, contrapart, and marshel
freedigitalphotos.net: ambro