Stress Interviews: Analyzing the Pros & Cons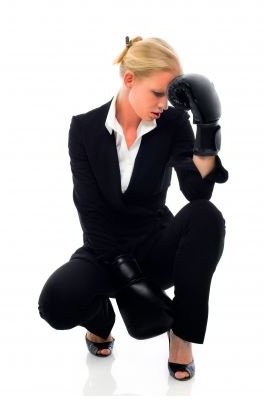 The Work Simulation
Some stress interviews take the form of work simulation, simply meaning that the candidate is placed in situations similar to those they will experience during the course of the job they are applying for. For the most part, there are very few cons to this approach when implemented correctly.
You might ask a candidate applying for a reception job to work the phones for about five minutes during a busy time. For jobs that require quick mathematical calculations, throwing out a few on-the-fly math problems is certainly within the realm of a reasonable interview.
This is an unquestionably ethical application of stress interviews because it provides you with valuable information about the candidate's job skills and an example of how well they will perform their day-to-day tasks.
Stress-Inducing Behaviors in a Standard Interview
The second, more controversial type of stress interview involves specific behaviors and types of questions selected to make the candidate uncomfortable and elicit a physical stress response. Specific tactics employed in these types of interviews include:
Criticizing the candidate's appearance

Seating the candidate in an uncomfortable position, such as facing direct sunlight or under a heating or air conditioning vent that causes extreme high or low temperatures

Asking "curveball questions" that are completely unrelated to the job

Interviewing a candidate in a rapid-fire manner and cutting off responses

Staring at the candidate without asking any questions

Openly questioning the candidate's skills and qualifications in a confrontational manner

Purposely using an aggressive tone or body language intended to put the candidate on the defensive
According to Diane Arthur, author of "Recruiting, Interviewing, Selecting & Orienting New Employees," those who argue in favor of stress interviews claim that this technique has merit for learning how candidates will respond in the sorts of situations that cannot be mimicked through standard interview questions. Arthur, however, disagrees with this stance, and cautions that, in her opinion, stress interviews have no value whatsoever.
Appropriate or Unethical?
Certain positions with high levels of responsibility practically demand a stress interview. Law enforcement officers, for example, must be able to remain levelheaded in all situations as a matter of public safety. The Police Department of Midland, Texas openly prepares candidates for stress interviews on their website, stating that this portion of the interview process tests, "reaction to pressure and situational reasoning ability" in addition to other skills.
Very few people would argue the pros and cons of implementing this type of interview for police officers or others working in security-related fields. Healthcare, too, is an area where stress interviews may be employed situationally. A good litmus test to determine whether this technique is a good fit for your business is to ask yourself one simple question:
"Is it a matter of life or death?"
If you deal with serious emergency situations, and the position you are hiring for will be encountering those situations on a regular basis, then it would almost be unethical to not at least consider stress interviewing.
However, experts question the validity of this type of interview for more standard positions. In "Sales Management: Analysis and Decision Making" authors Thomas N. Ingram, Raymond W. LaForge, Ramon A. Avila express serious ethical concerns regarding stress interviews. They describe the process as "extreme, unexpected psychological duress," and caution that experienced, qualified job candidates are often turned off by this interview technique. These disgruntled candidates may then share their experience with others, and your business's reputation could suffer greatly. Ingram, Laforge and Avila conclude by calling stress interviews a, "risky, and ethically questionable, approach."
Paul Powers, author of "Winning Job Interviews," echoes this sentiment, although he is less diplomatic. In fact, at one point Powers refers to stress interviews as ". . . the kind of idiocy you hear from people that don't even have a nodding acquaintance with either logic or human behavior." His harsh criticisms echo the sentiments of other management experts who would likely agree with Powell that stress interviews have little practical value in most situations, and are merely a measure of how someone copes with rudeness during a job interview. Diane Arthur, for example, takes a hard line as well, calling this behavior "subterfuge for ineffective interviewing skills."
When you weigh the pros and cons of implementing stress interviews, consider your industry and your company's reputation. As you can see, most experts agree that these methods should only be used in certain cases, if at all. If you ultimately decide to implement this process, be certain that the manufactured situation you create closely imitates on-the-job stressors to avoid ethically questionable behavior.
References
"Become a Police Officer." City of Midland, Texas. https://www.midlandtexas.gov/departments/police\_department/officer\_job/hiring.html
Ingram, Thomas N. et. al. (2008). Sales Management: Analysis and Decision Making. M.E. Sharpe. 0765622599, 9780765622594
Powers, Paul (2008). Winning Job Interviews: Reduce Interview Anxiety; Outprepare the Other Candidates; Land the Job You Love. ReadHowYouWant.com. 1427097119, 9781427097118
Arthur, Dianne (2006). Recruiting, Interviewing, Selecting & Orienting New Employees. American Mgmt Assn. 0814408613, 9780814408612