Web-Based Training in the Workplace: Asynchronous vs. Synchronous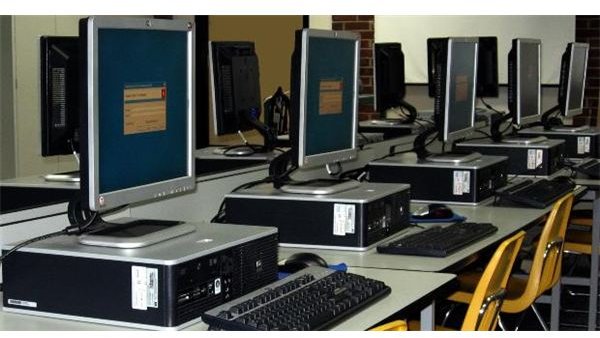 Employee Training Has Evolved
As technology continues to improve and companies become more dispersed, employee development has evolved to be more flexible to individual and company training needs. Two types of web-based training in the workplace have enabled companies to better train remote employees and provide a more flexible and user-friendly training alternative to traditional instructor-led (classroom) training. This article will explore these two types of training solutions, and the benefits and drawbacks of web-based training in the workplace will be discussed.
Asynchronous Web-Based Training
The most common form of web-based training in the workplace is called asynchronous web-based training (WBT). In asynchronous training, employees progress through pre-recorded and/or pre-developed training materials at their own pace with no direct interaction with an instructor or other students.
There are many benefits of implementing an asynchronous WBT solution.
An employee is able to work through training materials at his or her own pace. This maximizes the amount of content that can be absorbed by minimizing student frustration or boredom that often accompanies classroom training. Furthermore, employees needing more time are not pressured to speed through material, which maximizes training effectiveness.
An employer can schedule employee development time much easier because no special coordination is required, beyond considering the individual that is to be trained. This provides more flexibility to a company with limited staffing or CSR/on-call staffing concerns.
An employer can easily track employee progress by reviewing WBT reports that analyze time spent on each lesson and evaluation scores (if a course evaluation was assessed to measure competency on the material covered). This eliminates the need for an instructor to manually track attendance and progress.
A company can train a large number of employees for a fraction of the cost of instructor-led training, especially when employees are located in remote locations or spread across many sites.
The following list identifies the drawbacks of asynchronous WBT.
An employee is unable to interact with an instructor or fellow trainees, which eliminates the ability for employees to learn from one another and share experiential stories that enhance transfer of learning.
A company is subjected to higher training costs. If a company develops its own material, it will need to purchase a license for the software needed to develop WBT content. If a company hires an external firm to develop training materials, a company will likely still have to purchase a conditional license to host the server needed to run WBT content. Furthermore, let's not forget the expense necessary to purchase and maintain adequate computer terminals for employees to take WBT.
Synchronous Web-Based Training
Another type of web-based training in the workplace is called synchronous WBT, which is nearly identical to classroom training. However, in synchronous web-based training, students and instructors gather virtually to learn information and discuss topics rather than in the same classroom. There might be individual, self-paced work in synchronous training, but there will always be some form of interactive component where an instructor leads or facilitates a training session or discussion through an online medium, such as a webinar, GoToMeeting, Skype, or another company-specific program.
In addition to the standard benefits of classroom training, which include the ability to read body language, tailor topics to meet audience needs, face-to-face communication, and participant interaction, there are many benefits of synchronous WBT that a company might also experience.
A company can train a large number of employees at a single time, thus eliminating the need to schedule multiple classroom sessions. This reduces the amount of preparation time on behalf of the instructor, and it also allows a company to release confidential or sensitive information to all employees at once without having to stagger sessions due to travel or scheduling constraints.
A company saves money by reducing the number of classrooms or facilities needed to fulfill employee training and development requirements. Although a company must purchase a license to use a web-based training/meeting software, this is often less expensive than renting facilities for classroom training sessions.
An employee is able to reap the experiential benefits of adult learning theories, which include the ability to share past experiences and ask questions, while participating from the comfort of one's own work environment.
Unfortunately, there are also drawbacks of synchronous WBT.
An employee is limited in his or her ability to actively participate because of software limitations. It might be difficult for an employee to have a conversation without being able to view the participants firsthand. Furthermore, greater instances of misreading tone of voice and language might inhibit the training experience.
A company must provide ample computer workstations and software suitable to run live webinars or training sessions. The company may also need to increase the number of IT support available during synchronous training sessions because all employees are not equally technologically savvy.
A company is limited by the inability to schedule sessions where all employees can attend. Therefore, scheduling constraints and timing issues become problematic.
Regardless of the pros and cons of web-based training in the workplace, companies can find one form of WBT that suits their needs and maximizes the benefits and minimizes the experienced drawbacks.
References
The author has over eight years of experience in the training and instructional design field, and she holds an M.A. in Human Resources Management.
Image Credit: morgueFile.com/jdurham