How To Counter Resistance to Change in the Workplace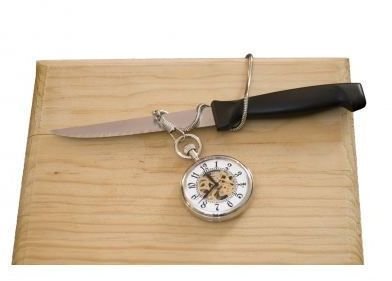 Communicate and Educate
The single-biggest factor that causes resistance to change in the workplace is absence of correct information. Very often, management fails to communicate, or communicates vaguely without specifying details. The management themselves may be unaware of what lies ahead, and would not want to commit to an outcome which may change, but such reasons do little to assuage employees or dispel their anxiety.
Plan. The process of change requires much consideration and deliberations, and a definite blueprint for action. Take the affected parties into confidence. Involve them in the actual planning process, and communicate to them what the change means to the whole system, the subsystems of which they remain a part, the changes expected out of them, and other details. Convince employees how the change would benefit them, and assure them security of their places and status if they adapt to the new requirements. In the few cases when changes make a position untenable or a person redundant, communicate the same as early as possible rather than keep things vague and everyone on tenterhooks. Employees appreciate honest communication whether good or bad, and people not affected by the bad news gain assurance of their position and work with assurance.
Ensure a clear system and structure of communication throughout the change process, and make sure facts dispel rumors or assumptions. Very often, resistance stems from an uncertain outcome, and effective communication that makes the outcome clear removes such resistance.
Support
Back up robust and detailed communications with a good support system that equips employees for change. Very often coping with change requires learning new things and becoming accustomed to a new routine. Communicating the same without providing employees with definite how-to, training, and other support to develop competence in the new requirements adds to the anxiety and may strengthen resistance. For instance, the change to a flatter and leaner organization may require the front office executive to multi-task and perform some additional HR duties such as timekeeping. Adequate training and communicating the benefits in terms of career profession and a possibly higher salary resulting from improved profitability top the change, and helps to overcome misgivings that the company is trying to eke out more work.
Deploying support systems to reinforce change sends out the message that management is serious, and dispels any misgivings about hidden agendas behind the initiative.
Carrot and Stick Policy
Effective communication and adequate support requires reinforcement with a carrot and stick policy, or a system of rewards and punishment. Many people resist change owing to their inability to connect with changed requirements. Providing incentives to ring in the new will make them more adaptable to change.
Re-design compensation and recognition systems to reward employees who embrace change and punish people who resist change. Provide incentives to adapt to the changed requirements, make the new requirements a factor in the performance appraisals, and update the policy manuals with new requirements. Simultaneously purge all old and outdated requirements for the system, and call to account people who still follow the old ways. Coerce either explicitly or implicitly by making clear that resistance to change may lead to firing, or losing out to advancements. Although a seemingly ruthless way to go about things, such measures become inevitable. at times. Make sure to balance the right mix of patience and firmness, however.
Leadership
The decisive factor that caps all these ways to overcome resistance to change in the workplace is effective leadership. All the theories and ideas notwithstanding, success depends on the ability of the leader to implement them well and drive the change process forward.
An effective change leader requires excellent communication skills, interpersonal skills, and people management skills. For all the negative connotations associated with micro management and autocratic leadership styles, the leader heralding the change process would at times have to adopt these two styles to effect a change-over to new systems and ways of doing things. Yet leaders should not micro manage or adopt an autocratic leadership style for long, and rather allow the employees a free hand to familiarize and inculcate with the new systems. They should rather serve as facilitators and resource persons to direct people to the changed requirements.
Many people resist change because they genuinely feel the change will not work. The leader needs to propagate change and convert such doubters. This requires understanding the emotions that make doubters doubt, and address such emotions in the best possible manner. The reasons could be lack of information effective communications solve, lack of knowledge training addresses, misgivings about some hidden agenda the leader can assuage with one-to-one meetings, and more.
Many times, people powerful enough not to intimidate or ignore may continue to resist change. The leader has to negotiate with such people and reach a common ground by allowing them veto of certain non-essential parts of the change and suggest alternatives to any aspects of change they resist. Leaders can also manipulate such situations by co-opting people amenable to change and placing them in positions of power, for symbolic purposes, to play off one against another. Last but not the least, the leader needs to serve by example and be a role model for others to emulate the changed way.
References
Kotler & Sclesinger. "Dealing with Resistance to Change. Six Change Approach." https://www.valuebasedmanagement.net/methods_kotter_change_approaches.html. Retrieved June 17, 2011.
Image Credit: freedigitalphotos.net/Giovanni Sades