The Value of Using Online Pre-Employment Tests and Can You Afford Them?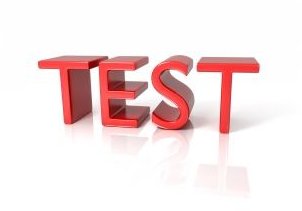 What They Are
Online pre-employment tests are offered by many companies to help evaluate not only a job candidate's value as far as experience but also general skills, competency and personality. Companies such as Hogan Assessments work with many mega companies such as Sears Holdings, Inc. to pre-screen candidates through online questionnaires.
Hogan can help employers explore personalities, motives, values, preferences, and reasoning skills. Some community colleges such as North Texas Community College (NTCC) offer a more general online tests emphasizing math, reading and writing with instant results to the test taker which can be offered to potential employers.
In addition, many of the companies offering these services can customize tests based on the employer's needs in a candidate.
SurveyMonkey allows employers and HR managers to create their own questions and send them to job seekers with analyzing tools to gauge responses.
Value
Today's job market is much different than years gone by where companies placed help wanted ads in classified sections, retrieved resumes sent and arranged for interviews. Many companies now use the Internet to apply for jobs by submitting resumes and answering a few preliminary questions. The days of face to face pre-employment interviews while not lost forever, are decreasing due to the availability of the World Wide Web.
Online job offerings allow job seekers to read job descriptions, qualifications, education required and areas where companies have job openings in every state or territory—even overseas. For employers, it affords the opportunity to quickly scan candidates for desired qualities instead of weeding through tons of resumes by hand.
Some may argue this new age of applying for and assessing online takes away the human element. However, most online pre-employment testing companies claim they offer up the right questions to find the most desired candidate.
In any event, the value of these tests taken online do indeed provide great screening tools to aid employers and to search for the most appropriate prior to the face-to-face interview—which in today's world is often also done online via Voice over Internet protocol (VoIP) services such as Skype.
Pricing
While researching this article, every company offering online testing services required an email or telephone call for pricing based on the employer's needs. One company, eSkill offers online assessment testing from $345 per month to $2,920 for a twelve month plan—so the use of these companies can be expensive. However, asking the right questions for your company may be invaluable to obtain the right employee. Hogan Assessments offers up twelve must-ask questions (link in reference section) to find the right assessment company for your needs including how to reveal a possible candidate's honesty, is the company a member of the American Psychological Association (APA), and does the company provide or deal with legal issues if assessed candidates are not chosen for the job.
Community colleges offer online assessments for the most basic of skills (math, reading, writing) for around $30 to $40 depending on the college.
SurveyMonkey offers a base free plan where only ten questions and one-hundred responders are allowed. However, their Gold and Platinum plans, offer unlimited questions, responders, and templates at around $25 and $65 per month respectively. The Gold and Platinum plans also come with analysis tools to aid employers in assessment test results.
Should You Develop Your Own?
It is possible to develop your own online pre-employment screening test by visiting some websites offering sample tests such as Practice Aptitude Tests to discover the types of aptitude and assessment questions most popular for today's job seeker and using online survey sources to develop tests unique to your needs.
Experienced HR professionals should be able to weed through sample tests to find appropriate questions based on the job at hand, however, for the inexperienced, the price of using online assessment companies can prevent you from hiring the wrong candidate and prevent employee turnover along with the expense of retraining new employees.
Employers must weigh the expense of using online surveys and assessment tests versus the man hours needed to create individual tests—and the time it takes to analyze tests for accuracy. In other words, if the employer or HR department doesn't know the most pertinent questions to ask and how to analyze results, developing assessment tests on your own may prove costly and be ineffective.
If you do determine utilizing the services of a company trained in offering the very best testing and candid results to aid you in choosing and screening the right employee, chances are you will gain an employee who is long-term, experienced and possess the qualities and personality you seek.
Testing on your own or hiring an experienced company can both be beneficial if the time is taken to develop a test unique to your needs. In the long run, the cost of hiring an employee and training the new hire is indeed expensive so ensuring you choose the right person for the job via screening tests can save headaches and sway wrong choices dramatically.
Please be sure to check out the other tips and strategies found in Bright Hub's HR Guide for Recruiting and Retaining Employees.
References & Additional Resources
Helpful Resources:
Hogan Assessments – 12 Questions
Northeast Texas Community College - Math, Reading, Writing Online Tests
Practice Aptitude Tests - Free Sample Tests
References:
Hogan Assessments - https://www.hoganassessments.com/
eSkill - https://es.eskill.com/es/account_purchase/
Image Credits:
Test - sxc.hu/beni_bb
LCD Monitor - sxc.hu/chahad