Sample Manager Employee Coaching Scenarios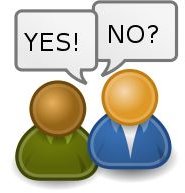 Introduction
Coaching allows an employee and manager to establish performance objectives, such as improving professional skills including communicating, negotiating, decision making, managing time, handling stress, managing change and solving problems. Coaching helps employees analyze their own skills, ask for guidance and develop an action plan. Coaches work one-on-one with their subordinates to facilitate career development. Employees learn to use their experiences, relationships and past educational experiences to improve their skills. Employees examine sample career paths to make a decision about which opportunities to pursue.
Some of these situations may be uncomfortable because they expose flaws. Effective coaching relationships focus on the employee's goals, allow time for the coach to listen and provide feedback and supply support when necessary. Common scenarios include managing change, becoming a leader and making decisions.
Managing Change Scenario
Employees need support during turbulent periods, such as during a change in executive leadership, a major process adjustment or a personal crisis. An effective coach establishes change management objectives, identifies the best opportunities and communicates constructive feedback in a timely manner. The coach helps the employee create performance goals, establishes rewards and monitors performance progress. The coach guides the employee in techniques and strategies to establish an approach for handling the transition from the current state to a future state.
Employees usually require assistance with adapting to changing priorities, conflicting demands and ongoing uncertainty. The coach listens attentively and advocates new approaches. The coach helps the employee prepare for change and overcome obstacles in order to achieve strategic goals. This includes describing why change benefits the employee and the company. The coach also prepares the employee to help other employees anticipate and adjust to changes in their organizations. Employees who actively participate in discussions with their coaches develop critical coping mechanisms necessary for handling difficult situations.
Becoming a Leader Scenario
As individual contributors move into management roles, they need the support and guidance from more experienced leaders. It can be difficult delegating tasks to people who used to be peers. A coach shares stories about her personal transition to management and offers tips and techniques for conducting awkward conversations. She encourages her employee to develop confidence in his ability to function as manager. She observes him on the job and offers opinions about how to handle conflict, manage risks and establish a productive working environment. She also helps him align his organizational goals to the company's strategic goals and shows him how to use company tools to enter data that tracks and measures operational performance. The employee uses the coach's insight to develop his skills to maximize business results as he becomes a leader.
Making Decisions Scenario
All business professionals need effective decision-making skills. An effective coach helps an employee read through industry-related case studies to practice solving complex problems. To make a decisive move, an employee needs to be able to examine a situation, explore alternatives and choose the best course of action based on the time and resources available. An experienced coach helps an employee learn to analyze and troubleshoot problems by identifying the facts associated with sample situations, such as choosing a supplier, resolving a dispute between two employees or handling a customer issue. An effective coach listens to the employee's ideas and offers additional advice and insight. She shows her employee how to choose an alternative based on financial figures, technical knowledge or other pertinent data. Then, she describes how to assess the impact of a decision on an organization or customers. She and the employee discuss the pros and cons of all options. Efficient decision making helps resolve problems quickly and keeps the organization running smoothly.
Setting Up an Effective Plan
Effective coaches enable employees to develop critical personal and professional skills. By using constructive language, a coach guides the employee in assessing his own behavior, accepting feedback and developing an action plan. As described in these employee coaching scenarios, a coach typically meets with employees in face-to-face meetings or during telephone calls. However, with today's web-based technology, coaching sessions can also occur using the Internet, minimizing the expense and disruption of travel.
During a performance review, managers find out if an employee has achieved or exceeded his goals for the period. By determining if the employee has struggled with assignments due to lack of resources, guidance or experience, a manager can set up an effective plan for addressing performance gaps or arrange for the employee to mentor others if he exceeds expectations. Employees must be receptive to feedback and actively participate in building the coaching relationship to reap the benefits of the experience. Coaching provides a unique opportunity for an experienced business professional to develop a nurturing and fulfilling relationship with another employee to contribute to his growth and development.
References and Image Credit
Image Credit: Wikimedia Commons: Materia
Harvard Business Publishing. Coaching for Results, at https://ww3.harvardbusiness.org/corporate/assets/content/Coaching_Sheet_S_14803.pdf