3 Great Employee Training & Tracking Software Tools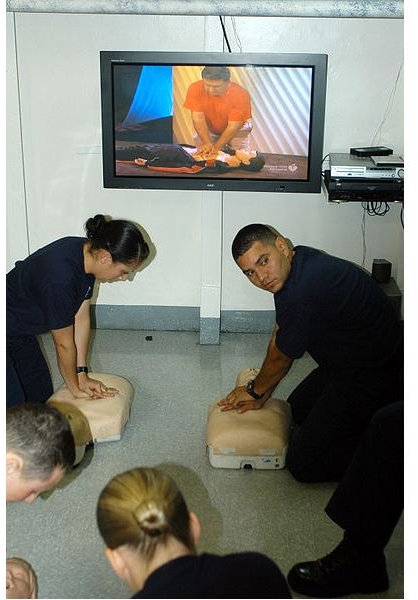 Why Computerize?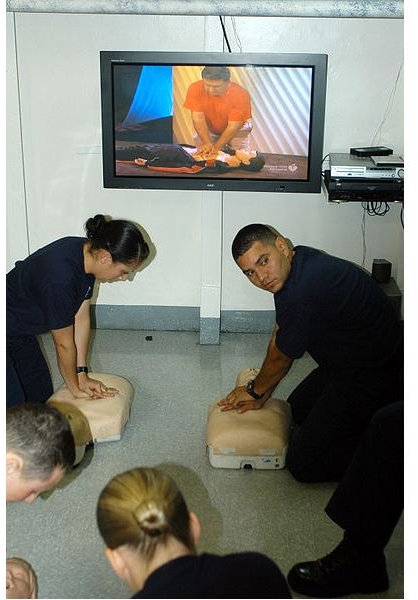 Heavily regulated businesses, most notably home health care agencies and companies that operate under OSHA rules, must keep track of all forms of training. Examples include formal in-house training sessions, in-services and external continuing education, such as CEUs.
Tracking worker adherence to mandated training modules also cuts down on wrongful termination suits, especially those in which the worker asserts improper or insufficient coaching and training as a main reason for non-performance. Last but not least, the use of computerized training tracking software diminishes favoritism any "he-said, she-said" scenarios when making contentious downsizing or promotion decisions.
Training Management Software Packages
It is clear that one size does not fit all when keeping track of employee training. The small business has different needs than the manufacturing or service-oriented provider. Choose a software package with current and future needs in mind, but do not overbuy to such an extent that you pay for bells and whistles you may not need for years to come. Options are plentiful, but there are three clear contenders in the field of tracking software:
Conductor: The 2011 cost of the software package is $995; it comes with a 30-day free trial period. This particular product is useful for the medical office, since it tracks licensure, certifications and also allows the HR department to assign classes that workers need to take in order to keep service qualifications up to date. In addition, this type of software allows for workers to be grouped and assigned specific continuing education workshops. Import data also from HRIS software to avoid time-consuming data duplication.
Training Tracker: This software allows for use on a PC, via an Intra-net or simply with online hosting. Prices vary according to the use method as well as the number of employees tracked. For example, the cost of tracking 500 employees' training hours by PC costs $699; on the Intra-net, the cost is $2,499 while the web-hosted service has a one-time setup fee of $499 with a monthly hosting charge of $79. Use the software if you are in the manufacturing or health care industries. The company points out that the program assists with meeting FAA and FDA training requirements and also complies with ISO 9000 certifications.
Kaizen Software: The training records database sells for $399. It is a basic system that fits virtually any business. It tracks class attendance, completion of a training course and also cancellations. Keep a log of assessment scores and chart a training plan for groups of workers or individual employees. This is useful if a worker shows a need for retraining in some areas. Use the program to contact employees for their scheduled training sessions.
Problems That Software Cannot Solve
In spite of the versatility that computerizing training compliance offers to the business, there are some pitfalls the HR manager must be aware of.
Schedule adherence still needs management. For example, just because you use a program to send out an email alerting a staff member to the need to update a CPR certification, it does not actually track receipt of the email. If there is a hiccup with the worker's email account, she may not receive your communication. Auditing reports on a monthly or weekly basis is a must.
Scheduling retraining sessions can become labor-intensive. This is true if the group of workers is large and training standards have been lax. Since employees will be at numerous different skill levels, it is going to take some time to identify training needs, generate in-house training sessions and then elicit compliance and passing assessments.
Older software packages may not update automatically to new guidelines. This is of great importance to federally regulated industries (i.e. health care) that must meet evolving standards. Updating the software package routinely – or replacing it as needed, when an old version has been outgrown by the company – is a task that must be clearly defined in a manager's job description. Forgetting about this step may leave the business open to compliance failures later on, when the initial HR manager has moved on and nobody knows how to update the software package.
Remember that employee training tracking software is only as effective as the data you input. It would be simplistic to simply start fresh and not include already known facts and stats from workers currently employed. This might require some digging through personnel records, which in turn ensures compliance with federal and local record-keeping standards.
If you plan on offering in-house employee training programs with the help of a training department or management-led session, ensure the types of points to cover to meet the documentation requirements for the software. For example, should you offer certificates of completion or should you provide an assessment?
Resources
Conductor at https://www.conductit.com/ (retrieved June 8, 2011)
Training Tracker at https://www.trainingtrackersoftware.com (retrieved June 8, 2011)
Kaizen Software at https://www.kzsoftware.com/products/training-manager/ (retrieved June 8, 2011)
Photo Credit:
"Cardiopulmonary Resuscitation (CPR) training" by U.S. Navy/Wikimedia Commons at https://commons.wikimedia.org/wiki/File:US_Navy_070505-N-1525H-108_Sailors_assigned_to_the_media_department_receive_Cardiopulmonary_Resuscitation_%28CPR%29_training_by_Hospital_Corpsman_3rd_Class_Israel_Moran_aboard_nuclear-powered_aircraft_carrier_USS_Nimitz_%28CVN_68%29.jpg (accessed June 8, 2011)