What Are the Top 10 Pre-Employment Screening Companies?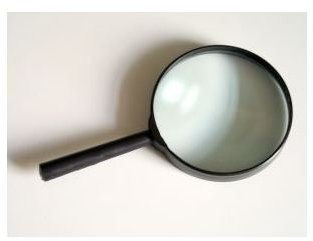 Why Should You Screen Employees?
Depending on your field, checking for any criminal history and other forms of background checks may be mandatory before a new hire can begin working. Checking references can provide deeper insight into the personalities and work ethics of potential candidates. Screening applicants helps you ensure that everything from education to credit to physical health is in line with your requirements.
Using a pre-employment screening service saves you the time it takes to schedule physical exams, play phone tag with references and request other types of information. In addition, these screeners are professionals at checking backgrounds so you can be sure that no aspect is forgotten.
The 10 pre-employment screening companies that follow provide unique services, so as you browse the list you can determine which one meets your needs. Direct links to the corresponding websites are available in the References and Resources section at the end of this article.
Pre-Employ.com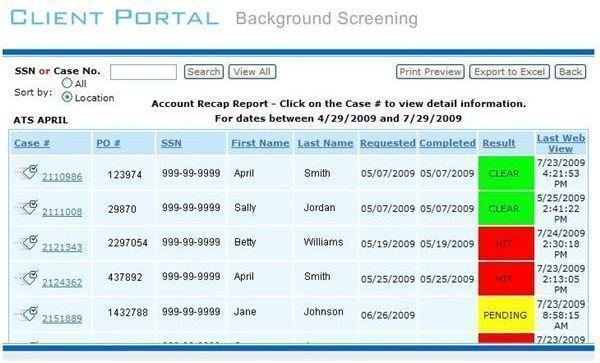 Offering a variety of services from which you can create a custom package, Pre-Employ.com has been screening applicants since 1994. Services include drug tests, 1-9 eligibility determination, verification of past employment, fingerprinting services and more. You can access your account at any hour of the day with real time reporting. In addition, the site offers various resources that can help you determine what type of background checks you require, such as legislative updates, links to government sites and substance abuse resources. When you provide your contact information you can obtain a price quote and enjoy a free trial as well.
Info Cubic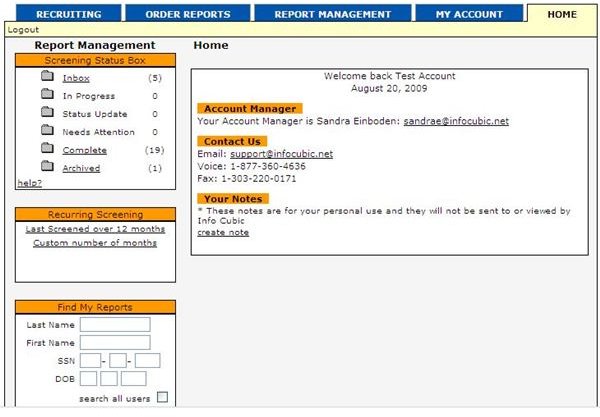 Founded in 2002, Info Cubic offers a variety of packages as well as individual services–some of which you can use to perform instant searches on your own. Access the price list to see costs for specific services, ranging from Social Security number verification for $6 up to international criminal searches that can run anywhere from $30 to $200. Packages offer a bundle of compatible screening options at a discounted rate, such as the "Blue Collar" package providing SSN trace, address verification and county criminal check for $20. Resources, including links to applicable laws and regulations and downloadable forms, are provided as well.
Sentry Link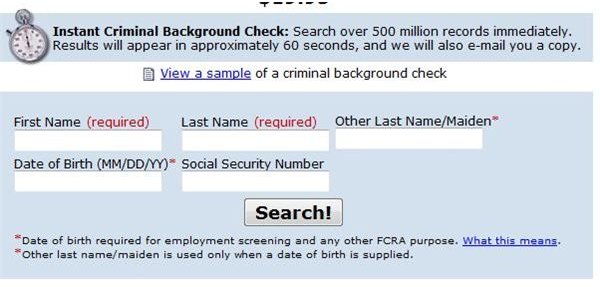 If you operate a commercial delivery or other type of transport business, you might require motor vehicle records in addition to more traditional background screening such as criminal checks and credit reports. Many of the options offered on this site are self service. All you need to do is type in the job candidate's information, such as full name, date of birth and social security number. Provide your credit card information via the site's secure server and, in most cases, your report is available within 60 seconds. Prices range from $7 for a Social Security number check up to around $20 for driving records and criminal reports.
Employee Screen IQ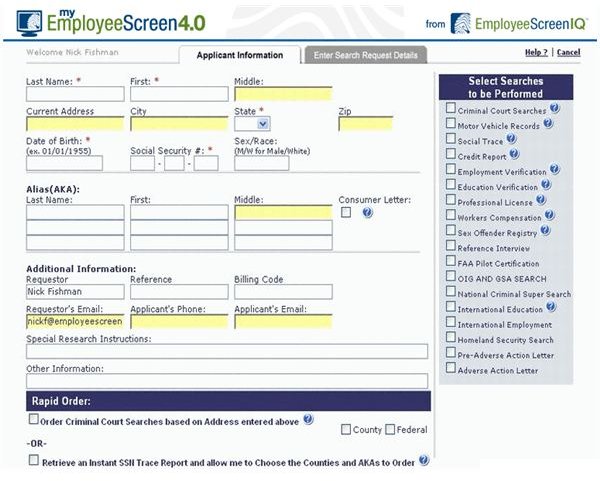 With in-house staff handling verifications and a network including thousands of professional court researchers, Employee Screen IQ provides a wide array of service, competitive prices and innovative technology. You can process searches online with their user-friendly interface. Rather than dealing with repetitive data entry, which costs you time and increases your risk of errors, you simply enter the employee's information a single time and then select any and all of the types of screenings you wish to obtain. Packages are available by career level or industry as well as "a la carte."
Corra Group

If you work in real estate or deal with any form of property management, the services offered by Corra Group might be ideal for you. Along with screenings for potential new employees, such as criminal background checks, employment verification and drug screening, the company also offers tenant screening to help you select the perfect occupants and lessees. Packages cost between $25 and $200, plus you can also create your own custom package.
Employment Screening Resources
Accredited by the non-profit National Association of Professional Background Screeners, Employment Screening Resources provides the security of knowing you are working with a reputable company. This is another agency that offers an extensive list of services, including criminal record searches, drivers' license searches, SSN traces, credit reports, employment and education verification, reference checks, drug testing and more.
Radaris

Radaris enables you to assist potential new hires in ordering their own background checks. All you need to do is enter identifying information, such as name, address and Social Security number, of the person you wish to screen over the company's secure website. You will be asked some simple questions to confirm you are searching with legitimate cause and then must agree to an information release. Enter your order and payment information and soon you will receive several criminal records checks.
Check to Hire

Focusing on small to medium businesses, Check to Hire provides web-based screening tools that are fast and easy to use. Services offered include past employment and education verification, Social Security number check, driving and criminal history, financial responsibility and even conflict of interest, terrorist watch lists and sex offender registry checks. Packages are recommended based on the level of employment and customer contact, and other services may be added "a la carte." Check to Hire boasts deep searches and superior technology over quick, superficial screenings.
AccuScreen

Reporting that over a third of the applicants they screen annually provide false information, AccuScreen promises thorough background checks to ensure that you are indeed hiring the right candidate. Your employment screening report, online or criminal background check, SSN search, credit check or education background screening results will be prepared for you within 72 hours, with many reports delivered instantly.
American DataBank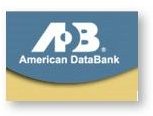 Aside from offering standard employment screening, American DataBank presents a substantial list of services that can empower your HR department in many ways. For instance, their health care screening services are ideal for those in the medical field who have industry standards and guidelines to which employees must adhere. Likewise, the immunization tracking system might be helpful to those who work in fields that require staff members to keep current on certain vaccinations. In addition, they offer personality testing, which you can use to look for specific benchmarks including the ability to work with numbers, work ethic and sales potential.
Choosing the Right Screening Company
Selecting the best service depends largely on your requirements as well as your budget. As you look at the top ten pre-employment screening companies described above, determine which ones offer all of the screening services you need and then compare their prices.
Please be sure to check out the other tips and strategies found in Bright Hub's HR Guide for Recruiting and Retaining Employees.
References and Resources
Employment Screening Resources
Magnifying Glass: sxc.hu/Carlos Paes
Screenshots provided by writer from respective websites