120 Workplace Safety Slogans and Sayings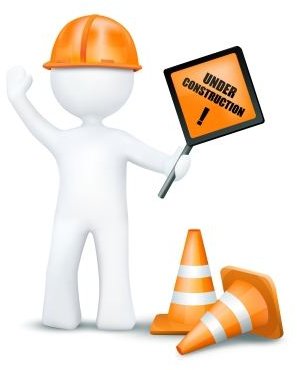 One Liners
Posting catchy one-liners safety messages in visible parts of the workplace where people come and go frequently, is a good way to spread awareness on safety along with having an OSHA approved safety manual. Repeatedly seeing the same message day in and day out allows the person to imbibe the message at a subconscious level, and act accordingly. Some good one-liners related to safety follows:
"A casual attitude toward safety = CASUALTY"
"Accident prevention - Your No. 1 intention"
"An ounce of prevention is worth a pound of cure."
"Be a safety hero: Score an accident zero."
"Be alert. Accidents hurt."
"Be aware. Take care."
"Before you start, be safety smart."
"Chance takers are accident makers."
"Do your work with pride. Put safety in every stride."
"Don't fix the blame, fix the problem."
"Don't get caught in the web of unsafe acts."
"Don't leave safe habits at work. Take them home."
"Duty without safety brings fatality."
"Fire catches, so don't play with matches."
"Fire destruction is one man's job. Fire prevention is everybody's job."
"Fire safety goes. Danger grows."
"Have you an eye for safety or are you blinded by bad habits?"
"If you don't think it's safe, it probably isn't."
"Ignoring a warning cause a lot of mourning."
"KISS: Keep it Safe and Sound."
"Make safety a reality and don't be a fatality."
"Never give safety a day off."
"Only a fool doesn't check his electrical tool."
"Play it safe."
"Prepare and prevent, don't repair and repent."
"Risk: is it worth it?"
"SAFE: Staying Accident-Free Everywhere."
"Safe to do? Ask."
"Safety: a good friend to take home."
"Safety: everyone's full time job."
"Safety: it's in your hands."
"Safety awareness saves lives."
"Safety doesn't slow the job down but mishaps do."
"Safety first. Avoid the worst."
"Safety is a full time job: don't make it a part time practice."
"Safety is a race we can all win."
"Safety is a state of mind. Accidents are an absence of mind."
"Safety is as simple as ABC: Always Be Careful."
"Safety is free. Use it generously."
"Safety isn't just a slogan. It's a way of life."
"Safety rules are your best tools."
"Safety starts with S but begins with YOU."
"Safety: Do it right. Do it right now."
"Stay safe, someone at home is waiting for you."
"Stop! Think! Then Act!"
"The chance taker is the accident maker."
"The safest risk is the one you didn't take."
"Think positive. An accident is only an attitude away."
"Tomorrow: Your reward for working safely today."
"What you don't know about Safety could hurt you!"
"When you gamble with safety, you bet your life."
"While on a ladder, never step back to admire your work."
"Work safely or hurt greatly"
"Working without safety is a dead-end job."
"Yes, safety is my business."
"Your good health is your greatest wealth."
Humor
At times, infusing humor or limericks in safety slogans and sayings helps. Most people like funny quotes, and chances are they will not only memorize and remember such quotes, but also pass them on to their friends, coworkers, and acquaintances. Very often, such humor tells the stark reality.
"10 fingers. 10 toes. If you are not safe, who knows?"
"A hardhat on your head keeps you from being dead."
"A spill, a slip, a hospital trip."
"Accidents hurt, safety doesn't."
"Alert today, alive tomorrow."
"Better a thousand times careful than once dead."
"Better dead sure than sure dead."
"Better dread than dead."
"Better to be called Mr. Late than to be called Late Mr…."
"Better to lose one minute in life than to lose life in a minute."
"Broken tools can be replaced. You can't."
"Check yourself before you wreck yourself."
"Crushed hands or missing fingers may affect your golf swing."
"Danger never takes a vacation."
"Die Another Day."
"Don't get caught with your guard off: it could be disarming."
"Don't learn safety by accident."
"Don't watch her behind. Keep safety in mind!"
"Don't wreck yourself. Check yourself!"
"Eyes are priceless, eye protection is cheap."
"Flesh and Bone are no match for a grinding stone."
"Guard against man eating machines."
"Forget the nurse with safety first."
"Have another day."
"Hearing protection is a sound investment."
"If you think safety is expensive, try ignorance."
"It is easier to replace a saw guard then to replace a finger."
"It's better to correct an unsafe friend than to bury one."
"Kill fire before it kills you."
"Know safety: No injury. No safety: Know injury."
"Let's all keep our heads, and other body parts, together."
"Organ donor: A person who doesn't wear his or her helmet."
"Protect your hands. You need them to pick up your pay check."
"Protect your thoughts and wear your hard hat."
"Put safety into action. The wishbone will never replace the backbone."
"Put your money on safety, it's a blue-chip investment."
"Safety comes before schedule only in the dictionary."
"Safety glasses: All in favor say EYE."
"Safety glasses: making foresight 20/20."
"Safety has no time out."
"Safety is a cheap and effective insurance policy."
"Safety is great unless you're LATE."
"Shortcuts cut life short."
"We need you. Work safely!"
"Stop accidents before they stop you."
"Think safety. It couldn't hurt."
"To learn about eye protection, ask someone who has one."
"Unsafe acts will keep you in stitches."
"Watch your step. It could be your last."
"Wishing won't keep you safe. Safety will."
"Working safely each day will keep the doctor away."
"Working safely is like breathing. If you don't, you die."
"Working safely may get old, but so do those who practice it."
"You can eat with false teeth, you can't see with a glass eye."
"You fall, you call, we haul. That's all!"
"Your wife will spend your 401k; If you get killed at work today."
Quotations
Quotations by famous authors always inspire. Compile a good collection of such quotations related to safety, and include them in safety posters, handbooks, and guides as appropriate. Some such quotations follow:
"Safety is not a gadget but a state of mind." - Eleanor Everet
"Safety First is Safety Always." - Charles M. Hayes
"Precaution is better than cure." - Edward Coke
"Who can hope to be safe? Who sufficiently cautious? Guard himself as he may, every moment's an ambush." - Horace
"Accidents do not happen. They are caused." - Ernest Greenwood
"There is no safety in numbers, or in anything else." - James Thurber
"Carelessness doesn't bounce. It shatters." - Hartman Jule
Discuss what to do with these quotes at safety meetings. Possible suggestions include making posters out of such quotes and hanging them on walls, include in employee handbooks, and all internal publications, developing a contest involving memorizing such slogans for corporate parties, and more. Paying attention to such slogans helps everyone remember the importance of safety in day to day activities.
Refrerences
Image Credit: freedigitalphotos.net/digitalart