How to Write a Job Description: Graphic Designer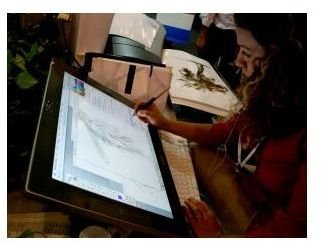 Analyzing Your Need
You already know how to write a job description. Graphic designers, however, require a thoughtful analysis of the position the designer will hold in your
company: Will this person be regarded among your corporate staff as a professional or as a service provider?
Every company, overtly or not, divides its employees into two hierarchies. There are the professionals who provide services for the clients, and there are the support staff who provide services for the professionals. The first step in creating a job description for a graphic artist involves deciding which of these categories describes the position you're offering.
For example, in a university setting, a graphic artist might be employed to create presentations for the educators who speak at seminars or travel as visiting professors. There might be a need for someone to illustrate correct hand positions for CPR training materials. Those types of graphic artists fall into the category of support staff.
On the other hand you have graphic artists or designers who function as professionals, such as the people who put together ad campaigns for clients. They take the theme for a new product and create a series of designs that embody its uses and inspire passion or enthusiasm among potential consumers.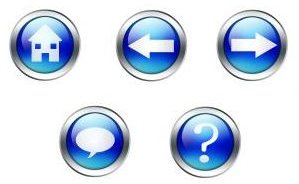 Somewhere in the middle are the website designers, the animators, and the artists who don't create your product or provide your service, but their role is more inspirational than augmenting. In a very real sense, through their design concepts, they do speak to your clients. It's important, therefore, to know how to write a job description that will suit your corporate hierarchy and indicate the candidate's place within that structure.
As you begin to write the job description, consider whom the graphic designer will answer to and how many people he will in turn supervise. Does he meet with clients to go over their needs, or does he present his work to a manager who does that? How much free reign will you give this person?
OK, Let's Write That Job Description…
Consider these suggested responsibilities for your graphic designer's job description:
1. Procure supplies to create art for all digital and printed promotional materials, including advertisements, brochures, flyers, invitations,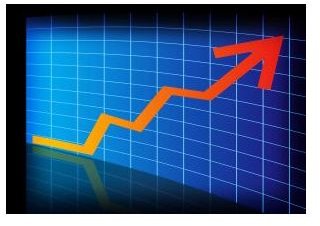 newsletters, and training materials.
2. For all such materials, design storyboards, optimize layout, edit copy, and proofread. Provide production cost estimates.
3. Consult with corporate clients on design or digital needs. Maintain consistency of theme and quality, including use of color and specific scheme.
4. Communicate with corporate managers and team members to coordinate needs, identify design ideas, and create campaigns.
5. Submit estimated scheduling and cost budgets and manage them to stay on target. Alert project managers when project scope expands. Monitor team for efficiency and collaboration.
6. Monitor digitalization of all materials including scanning, cropping, color adjustment, and clipping.
7. Supervise production of broadcast events or projects, including commercials and infomercials. This includes print, digital, audio, and visual events.
8. Maintain both hardware and software used in design processes. (Specify Mac or PC and specific programs such as PhotoShop, Illustrator, PowerPoint, or other programs available for use by the candidate.)
9. Design and maintain corporate website setup in consultation with IT personnel.
10. Maintain current professional knowledge through appropriate use of trade publications, seminars, and training as necessary.
11. Additional responsibilities as directed by the supervisor or CEO.
According to the U.S. Bureau of Labor Statistics, graphic designers for typical advertising copy fall into the middle of the range salary, earning around $43,000. Those who create "printed and related support materials," earn less, at $36,000. The people who pull off computer systems design are the high earners in this field at $47,000. These statistics vary based on your location and company size. Decide which elements of the graphic designer job description should be included and how much managerial control your designer will have as you put together an employment offer for your candidates.
Resources
U.S. Bureau of Labor Statistics, at https://www.bls.gov/oco/ocos090.htm
Image Credits: