What Are the Most Common Causes of Workplace Violence?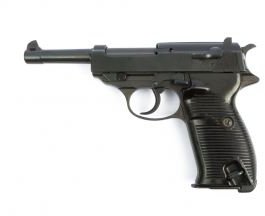 Understanding the Violence
Not too long ago in 2010, Alabama University Biology Professor Amy Bishop shot three co-workers after finding out she wouldn't be receiving tenure. More and more the causes of workplace violence are becoming fiercer in nature with no sign of stoppage in sight.
Many owners of businesses, both small and large ones, seek ways to stop these incidents and are implementing workplace violence plans and programs to sway the angry and unhappy.
From rape to fighting to outright bullying, employers are facing violence at their establishments all the time; however, according to the Occupational Safety & Health Administration (OSHA) business owners can prevent these episodes with clear-cut guidelines, committees, awareness groups and simple employee background checks.
Major Causes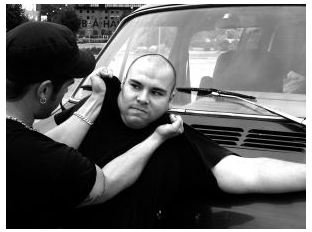 It's impossible to list each reason violence occurs in the workplace; however, some of the top reasons according to OSHA include:
Layoffs – When layoffs occur, many see favoritism as the reason and tend to seek retribution.
Criminal Backgrounds – Some new hires may have recent criminal histories that can be revealed in a background check. Avoiding these types of new hire recruitment checks may be opening a can of worms you don't want at your office.
Poor Working Conditions – If employees feel conditions aren't ventilated, are too small or dirty or hazardous in nature, they tend to become angry and thus violent.
Technology – Some workers avoid the entrance of new technology and become frustrated if not trained properly. Training is key in making the frustrated more confident in what's new and available to them in order to help improve their career path.
Economics – Financial times are good and then they are bad, and when they're poor, personal financial concerns can evolve in the workplace, causing violent outbreaks.
Wages – Companies in hiring freezes that once offered even cost of living raises are finding themselves dealing with angry employees. When inflation rises and wages don't, employees have a hard time making ends meet.
Psychological – Here, employers are finding those with lifetime emotional issues often are among the causes of workplace violence and more companies are offering employee counseling services as part of their benefit plan to aid these employees.
Under-Staffed Worksites – Those who work alone or find themselves in evening situations with no one else around can become emotionally distressed and end up on the path of violence. More employers need to look at job descriptions and insert additional help where needed, even if it's only for workplace camaraderie. Understaffed offices also cause a person's inability to meet goals everyday, which can turn into frustration and anger.
Safety – Businesses that avoid OSHA-approved safety manuals and don't offer up safety committees to ensure everyone's safe on the job site can also turn into anger, especially if employees are not trained in safety and do become injured.
Outside Influences – Often employees (especially in banks and retail establishments) find themselves victims of outside violence coming into the workplace such as thieves or rapists, and business owners are not implementing ways to deter those intruders as prudently as they should.
What You Can Do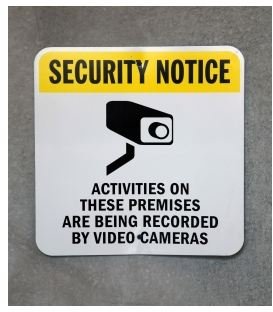 Because there are many causes of workplace violence, both OSHA and the Department of Labor offer free sample workplace violence programs you can implement at your business. A copy of their policies and procedures can be found in our Media Gallery.
Workplace violence prevention means you need to utilize checks and balances, and you must realize violence can and will be a problem if not addressed. A good policy with a violence committee will help every type of business owner.
Grievance committees and incident reporting must also be set in place (OSHA's sample policy shows how to do this) and any reports of even the smallest of incidents needs to be reported, investigated and followed up by leaders of the organization or committee members.
Finally, education and counseling are a must if you see a trend in violence at your office. Do offer employee counseling if workplace violence is an issue, is foreseen or if any employee files an incident report. Not only will you be protecting your employees, you will also be protecting your company from unwanted violence and possible lawsuits if employees feel they have a place to turn if violence is part of their work environment.
References
Morris, Jason B., Violence in the Workplace – A Growing Problem in America -https://www.employeescreen.com/workviol.htm
OSHA – Workplace Violence - https://www.osha.gov/SLTC/workplaceviolence/
OSHA - Workplace Violence Prevention Plan - https://www.osha.gov/workplace_violence/wrkplaceViolence.intro.html
Image Credits:
Pistol - m4tik/https://www.sxc.hu/photo/1329263
Safety Sign - linder6580/https://www.sxc.hu/photo/1336316
Violence - lasoda/https://www.sxc.hu/photo/56496