Must Have Tips on Safety Topics for Employee Meetings

Safety Essentials
Before I delve into safety topics for employee meetings—and there are lots of them, some of the general safety essentials you need to develop include:
Safety Manual – Skip the companies that offer approved Occupational Safety and Health Administration (OSAH) approved manuals. You can find a free template to guide you on OSHA's website.
Safety Posters – Along with other employee posting requirements, make sure you post a copy of OSHA's Job Safety, It's the Law—a copy can be found here.
Safety Committee – OSHA recommends appointing a safety committee with one main leader and section leaders for various departments. The Safety Committee is responsible for holding meetings and ensuring all attend as well as determining what will be discussed in the meeting.
Meeting Topics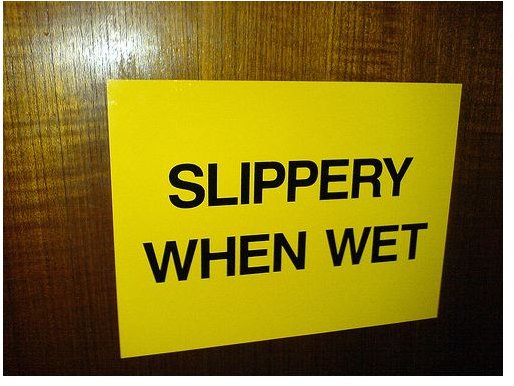 Now that you now some basic safety essentials, what should you place on your safety meeting agenda? Depending upon the type of business you have, safety topics will vary. Obviously a construction business will have more in depth workplace accident and hazards topics that are very lengthy. An environment where people work in offices or on computers all day may have less topics, but no matter the type of business, safety is the law as far as OSHA is concerned and being unprepared is a recipe for disaster.
Some sample safety topics for employee meetings include:
General – An initial safety meeting should first be held to let employees know about items such as general safety issues, the creation of the safety committee and where they can find help and tips on staying safe at work. This meeting should be the time where all employees receive a copy of the safety manual along with safety reporting directions if they spot unsafe conditions.
Equipment – Another topic for a meeting should include all the equipment your employees interact with on a day-to-day basis to ensure they know of hazards such as electrical, chemical contacts and operational procedures.
Fatigue - This makes for a great topic as safety leaders can discuss what to do when afternoon fatigue hampers alertness and options for dealing with fatigue. Examples of what to do should include exercises to reenergize.
Injuries – Do your employees know what the process is if they are injured on the job? This meeting topic ensures they know who to report to, where to go and how to get help including help with emergency room visits and pharmacies offering up required medications.
Slips and Falls – A great venue for showing examples on how easy it is to slip or fall and how to avoid hazardous conditions such as wet floors (use indicator signs), uneven flooring, or narrow walkways.
MSDS – Material Data Safety Sheets (MSDS) must be available for any product, substance or chemical employees work with including first aid remedies. These are also a requirement by OSHA and you can obtain them from the manufacturer of the products used or purchased. Employees need to learn what these are and how to use them. A basic safety meeting topic for employees is to offer an example of a substance spill and refer to the MSDS on dealing with clean-up.
Fire and Weather – Part of your safety manual must deal with what to do in the event of a fire including exits or staying safe around smoke or hot exits. Asking a local fire department representative to speak at meetings like these is a great way to get the fire safety message across. Bad weather conditions should also be identified including when the employee can decide on their own if they should leave the workplace due to inclement weather.
Lifting Safely – This topic should offer demonstrations on lifting the right way so back, neck, leg or arm injuries don't occur. You can find reference material on the Internet or check with OSHA on lifting safely placards.
Bloodborne Pathogens – OSHA has definite rules on bloodborne pathogen rules including standards, risk and how to implement control plans. Use OSHA's guide on this topic to develop the required steps for this safety element.
Tips for Safety Meetings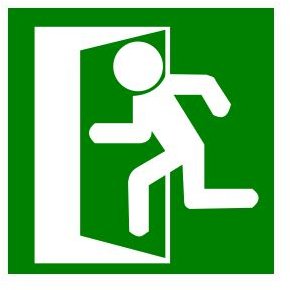 Safety meetings need to be a part of your human resource plan and there are ways to make it easier for you to come up with safety topics for employee meetings. Call your business insurance liability carrier—many of them offer up free safety videos, posters and even safety plans. You can also visit OSHA's website and browse for required posters and templates for safety plans, meetings and required posting elements.
Failure to adhere to workplace safety policies, if audited by OSHA, can result in mega fines. Finally, no employer may fire or discipline any worker who reports workplace safety issues to OSHA, so don't find yourself in this position and create a safety committee today to ensure your employees have a safe work environment.
References
OSHA - https://www.osha.gov
OSHA Bloodborne Pathogens - https://www.osha.gov/SLTC/bloodbornepathogens/index.html
Image Credits:
OSHA Logo - Wikimedia Commons/US Federal Government
Safety Exit - Wikimedia Commons/Tartaglia
Safety Sign - Flickr/santoslilhelper