Sample Job Safety Analysis Form: Are You Compliant With Federal and State Laws?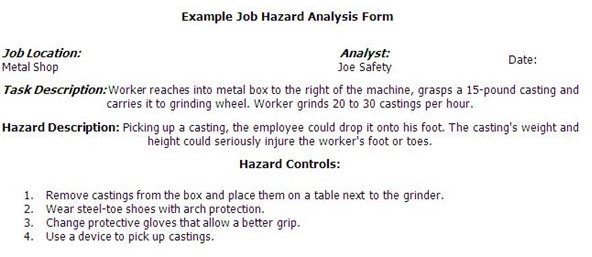 Keeping Employees Safe
A safety analysis form (click on screenshot) clearly lists various tasks and what is involved in each. For example, a person in charge of changing all copier toner might have a task that says, "Remove and replace copier toners as required."
Beyond, that the actual method for replacing toner cartridges is described in depth and following that, any hazardous conditions that may occur when performing the task.
For your convenience, find a sample job safety analysis form in our Media Gallery. This two page form shows an example of how the form should be utilized along with a blank template to help you comply with OSHA standards.
The Occupational Safety and Health Administration (OSHA) also offers a great free brochure you can download that includes how to use these forms and lists the safety standards your organization is required to meet—you can download the brochure here.
The Need for Compliance

Employers and HR managers need to be well versed on OSHA safety laws including set required safety meetings and employing an official OSHA safety plan.
Not meeting safety requirements if inspected by OSHA or state safety organizations will result in fines.
Companies can receive mega fines from the simplest of safety violations such as not filing OSHA Form 300. This form must be posted annually and show the number of injuries and if not posted, companies can receive fines as high as $10,000. Fines for not ensuring an adequate safety plan can range in the hundreds of thousands depending upon the type of organization, number of employees and hazardous tasks.
Employees who feel they have not been educated on various hazardous tasks and become injured can blame an organization for lack of training and failure to post proper directions. This can result in employee lawsuits and even inspections by the Department of Labor or OSHA—something no company enjoys.
Simple Ways to Comply
As a business owner, over the years I've been tempted by those snail or email offerings from companies that offer complete OSHA compliance safety plans—for a price. Smart HR departments and business owners can avoid the price of manuals and forms from these types of companies by finding all they need on the OSHA website. Most forms are free where others can be purchased for a fraction of the cost compared to companies who charge to create an OSHA approved safety manual.
Your local Department of Labor, along with OSHA can also help with required employment posters on safety—these need to be posted as well in order to prevent unwanted fines.
What to Do Now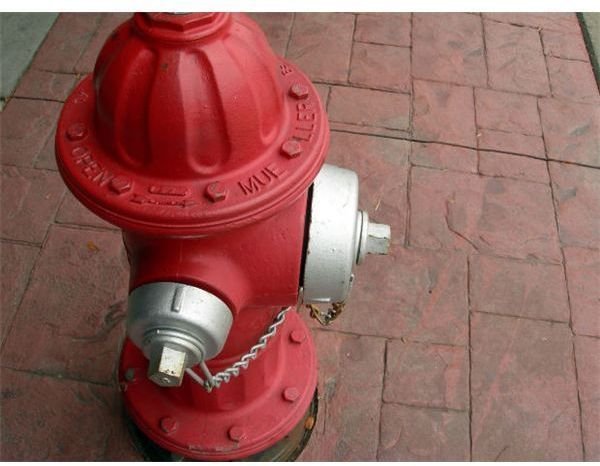 Beyond downloading our free sample job safety analysis form, visit the OSHA website to find tools that ensure the workplace is safe for everyone. If your organization works with any type of hazardous chemicals or hazardous tasks (this can even mean using a ladder to change light bulbs) you need to have safety forms that offer employees an outline on how tasks should be completed along with any warnings associated with completing the task and providing the appropriate safety gear or equipment. These to do items are essential to avoid fines and employee lawsuits.
One of the most important things to remember beyond the job safety analysis is conforming to hazardous materials and material safety data sheets also known as MSDS. To comply with this safety standard, OSHA provides a good explanation what is required with MSDS and how to implement a program. Find their guidelines here.
Instead of paying for a safety analysis for each job or task within your company or purchasing costly manuals, visit both OSHA and the Department of Labor to ensure employees are safe at the workplace at all times.
References
OSHA – https://www.osha.gov
The author holds a degree in HR management and has helped to implement many OSHA approved safety programs.
Screenshot – OSHA Job Analysis courtesy of OSHA
Image Credits:
OSHA Logo - Courtesy of US Department of Labor/Wikimedia Commons
Job Safety - MorgueFile/LadyHeart