Mentoring in the Workplace: 10 Strategies for Successful Implementation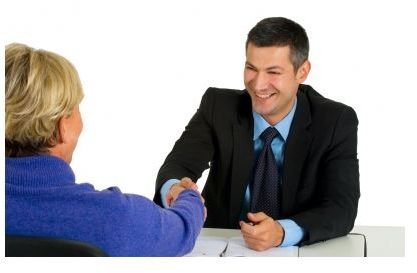 What Is a Mentoring Program?
Workplace mentoring programs are often seen as 'nice-to-have' but not essential. Many people can remember a mentor in their past who was invaluable in supporting their personal and professional development. But do organizations take mentoring programs seriously? Have you tried and failed to introduce mentoring in your organization because of so many obstacles?
A mentoring program can add real value to so many areas of employee performance: Induction, knowledge transfer, customer service training, organizational change programs, career development and leadership training are just a few areas that can see tangible benefits.
There are many definitions of mentoring. Essentially, a mentoring program involves a partnership (short term or long term, depending on the need) where an employee ('mentee') is assigned to someone more experienced ('mentor') whose role it is to guide them through their career and to pass on valuable aspects of their own accumulated experience and wisdom for the benefit of the mentee's personal and professional development. This differs from 'coaching' in that it is broader and deeper than just knowledge transfer or skills development (whilst these aspects may form part of the mentor-mentee discussions). The mentor may be the mentee's line manager, on occasion, but more likely they will be more senior as part of the mentor's role is to provide a 'helicopter view' of the organization beyond the mentee's immediate work environment.
Here are 10 strategies for managers and HR advisors to encourage the design and implementation of a workplace mentoring program.
1. Show the Benefits to the Organization
Of Fortune 500 companies, 96% have implemented some form of program for mentoring in the workplace as part of their overall people and organizational development strategy. Here are some benefits they have cited that may help you to encourage your own managers to implement a workplace mentoring program:
a) Increase in employee morale and motivation as well as reduction in turnover and absenteeism
b) Greater productivity
c) Discovery of latent talent in the organization and an opportunity to develop it
d) Development of leadership capability
e) Opportunity to communicate organizational values and goals
f) Improvement in employees' professional standards
g) Tangible way of building the concept of a learning organization
h) Re-energize plateaued managers
i) More effective career management and development
j) Development of cross-organizational networks to aid teamwork
2. Define the Benefits to the Mentee
Employees tend to react very enthusiastically to the prospect of being mentored, and no wonder: Here are some of the reported benefits of successful workplace mentoring programs from the mentee's point of view:
a) Development of their potential capability and perspective
b) The opportunity to take control of their own learning
c) Mentoring programs complementing other learning activities
d) Improved career mobility and more opportunities as a result of the mentor-mentee relationship
e) The opportunity to give and receive feedback and encouragement
f) The chance to develop new contacts in the organization
Please continue on page 2 for more about mentoring in the workplace.
3. Show How the Mentor Will Gain Benefits, Too
Mentors have to devote time and emotional commitment to the mentoring program, and this can be an obstacle to encouraging them to participate. However, you can demonstrate how they can stand to gain from the process, too. Mentors will:
a) Obtain a greater understanding of the barriers experienced at lower levels of the organization
b) Enhance their own skills in coaching, counseling and listening
c) Develop their leadership skills
d) Gain additional recognition and respect
e) Learn new perspectives and approaches to problem solving
f) Contribute something to others in the organization by passing on experience and wisdom to younger colleagues
4. Gain Commitment from Key Stakeholders
So, as a CEO or HR Director, how do you gain the commitment of your organization's stakeholders and encourage them to adopt a workplace mentoring program?
The most important message to convey, perhaps, is that this is not just another HR initiative. As the CEO, you could draw in the support of other organizations which have adopted mentoring programs successfully – perhaps ask someone in your external network to attend a senior management team away-day and share their experiences. A sure-fire way of making your managers take this program seriously is to build mentoring objectives, standards and achievements into their performance reviews on an on-going basis.
If you are an HR Director your role will be to target the CEO and top team, Board of Directors, labor union representatives and other stakeholders to set out your vision and ideas. Yes, you will need to be realistic about the investment and effort required to sustain the mentoring program – your credibility will depend on it.
Either way, you can inspire people to support you by getting them to remember those managers who helped them develop their own skills, confidence and careers. They may not have had formal mentors themselves, but most successful managers can recall someone who helped them on their way and the difference this made to their performance and self-development.
5. Identify Critical Success Factors and Possible Barriers
As with any other new strategy, it's worth starting with a thorough analysis of your organization's strengths, weaknesses, opportunities and threats; you should consider how encouraging your managers to implement a workplace mentoring program could address these points. The organization's values and culture – for example, the general attitude to employee development - will be fundamental to the program's success. However, culture can change. The better you can relate the program to improvements in organizational performance measures, the easier it will be to sell the concept and encourage people to participate.
6. Define Roles of the Mentor and Mentee and Establish 'Learning Contracts'
Ensure that both mentors and mentees understand their roles and what is expected of them. They will need to set specific learning objectives and agree on an evaluation process, as well as the logistical aspects of when and where to meet for mentoring sessions, how often and so on. There also has to be an explicit agreement about confidentiality to encourage trust and openness in their discussions.
Please continue on page 3 for more about mentoring in the workplace.
7. Choose Mentor and Mentee Partnerships Carefully
This is one of the most important points to consider when encouraging organizations to implement a program for mentoring in the workplace. Mentoring partnerships may be created by the matching of personality factors, values and interests, or based on a specific business need or development plan for the mentee. Given that the discussions may cover a wide range of personal as well as professional issues there needs to be enough common ground and empathy between the partners.
8. Select Key Person as Program Coordinator
The program needs to be coordinated effectively to ensure its sustainability. The role of coordinator should be well defined with careful consideration given to the selection of the right person. Is it automatically an HR role or not? What authority does this role have to set the boundaries of the mentoring program and to fix any problems? Does the coordinator have sufficient access to the CEO for program sponsorship and support? What capabilities do they need to possess to work well in this role?
9. Market the Mentoring Program
When you promote any idea the ability to relate it to your audience's needs and experiences can make the difference. The program must have the overt sponsorship of the CEO. In addition, find opportunities to communicate examples of successful mentoring relationships and spread the word. Find out the fears of the stakeholders and address them. Demonstrate that this program is not to be viewed as a quick-fix solution and ensure that the concept of mentoring enters the organization's everyday language about performance management and development.
10. Set Clear Goals, Performance Measures and Evaluation Processes
Workplace mentoring programs can drift and fail if they lack direction and control. As with any other organizational project, time and effort need to be invested for the initiative to be shaped, adjusted when required and sustained. Consider how to define performance benchmarks – how will you know that performance, employee morale, etc. have improved? How often should the program be reviewed?
Summary
There is plenty of evidence to suggest that workplace mentoring programs deliver sustainable business improvements and enhance social harmony in the work environment. They are not a soft option, and they need time and emotional commitment to make them work and the patience to maintain them over a long period of time. At a time when much focus is being placed on the impact of organizational culture on bottom-line results, mentoring programs can play a key role in culture change if designed and managed well.
Resources
Tammy D. Allen (University of South Florida), Lisa M. Finkelstein (Northern Illinois University), Mark L. Poteet. Designing WorkplaceMentoring Programs: An Evidence-Based Approach. 2009, Wiley-Blackwell
Image credit: Free Digital Photos, Ambro