What Is the Importance of Employment Screening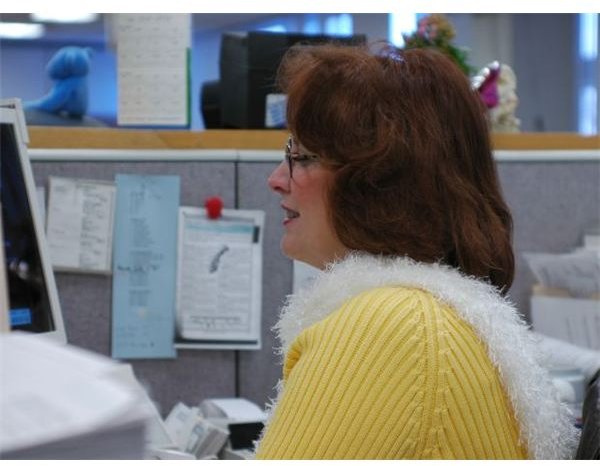 In this competitive job market, background checks have become a standard operating procedure for human resource departments in a variety of industries. The importance of employment screening is discussed in HR circles more frequently than in years past as employers grow increasingly concerned with safeguarding company or client intellectual copyrights, creating and maintaining safe work environments, and protecting company assets. Here, we will briefly review the rationale associated with employment screening as well as how it might be applied in the work environment.
Why Do Employers Conduct Employment Screening?
Employment screening occurs when an employer or their designee evaluates an applicant's criminal, employment, and/or financial background, in some cases requiring a drug test, prior to making hiring decisions. A background check can even be done to determine an employee's eligibility for promotion or continued employment. In fact, with an estimated 90 percent of companies conducting, background checks, whether you are hired or promoted for a position, could hinge on the results of an employment screen.
Reasons employers conduct background checks:
Recently, there has been much discussion regarding resume fraud–presented as severe embellishments or even blatant untruths that are used to misrepresent the applicant's credentials, abilities, or work experience.
To prevent negligent hiring and an employer's subsequent liability. Additionally, the employer's ability to maintain their competitive advantage rests primarily in the market share they are able to gain and retain. Existing and potential customers base assessment of the new employee's social responsibility and can play an integral part in how their customer's perceive them. Consequently, employers are exercising due diligence prior to finalizing hiring decisions.
Due to multiple current events in the business sector, employers are more vigilant regarding security measures, which has resulted in increased employment screening efforts.
Background checks are required for anyone who works with the elderly, disabled, and children pursuant to both federal and state laws.
In a technological age where computers and the Internet reign supreme, the importance of employment screening is reinforced by the ability to conduct background checks at a fraction of the cost.
What Personal Information is Accessed During Employment Screenings?
Aside from employment records, the types of data included in a comprehensive background check are normally accessible via public records:
Driving records
Vehicle registration
Credit records
Criminal records
Education records
Court records
Workers' compensation
Bankruptcy
Character references
Neighbor interviews
Medical records
Property ownership
Military records
State licensing records
Past employers
Personal references
Incarceration records
Sex offender lists
Additionally, social networking is now mainstream, and as a result, employers are increasingly accessing Facebook, LinkedIn, and Twitter feeds as a new employment screening alternative that will continue to evolve for many years to come.
Privacy Violation Laws
The federal regulation, or Fair Credit Reporting Act (FCRA), prohibits the type of information included in an employment screening as long as it is conducted by consumer reporting agencies; however, the law does not apply to employer's that personally execute their own backgrounds screens. Information prohibited includes:
Bankruptcies after 10 years
Civil suits, civil judgments, and records of arrest, from date of entry, after seven years.
Paid tax liens after seven years.
Any other negative information (except criminal convictions) after seven years.
Further, there may be state legislation that further limits background information provided in the report. For more about the legalities associated with employment screening, please read the Bright Hub articles "Understanding the Legalities of Pre-Employment Screening" and "Avoiding Discrimination in Employment Background Checks."
References:
Wall Street Journal "Economy Promises to Fuel Resume Fraud" retrieved at https://online.wsj.com/article/SB122671047127630135.html
Marquet, Christopher T, "Resume Fraud: Top 10 Lies" retrieved at https://www.marquetinternational.com/pdf/Resume%20Fraud-Top%20Ten%20Lies.pdf
Image credit: MorgueFile/mensatic