Tips and Strategies for Developing a Quality Workforce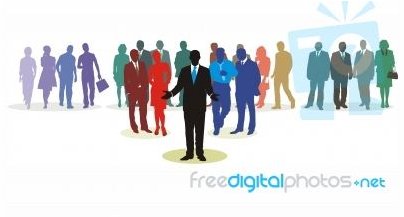 Identify the 'Fit' Between the Applicant and the Position
Identifying the best fit between the applicant and the job description by using various job analysis techniques is the very first step toward understanding the challenge of how to repose on that person's skills. You can expect the highest efficiency from an employee only if he possesses the qualities and knowledge required for that position. Training a suitable employee will cost you much less compared to one who is unqualified for the job.
Inculcate the Organizational Vision into Employees
Develop an understanding of the company's corporate vision among the crew members. This will help them see their own respective roles and responsibilities. An employee who knows what he has to do is always an asset for the company. Have a clear perception of the objectives and harness the people who can deliver the results. When the team members realize the character of the company and their own part within it, they march in the right direction.
Hone the Abilities of Your Employees
You cannot change people. Building their abilities, and then encouraging them to adopt different behavior is something you can do, however. Technology is evolving every day, and so should the skills and abilities of your employees. Remember that "the winning team is made up of people with appropriate skills that they are encouraged to use." Spend a part of your budget on employee training.
Cross-Functional Training
Do you have the substitute to carry out the process when an employee is on vacation or had to leave the job? If not, develop a cross-functional training program to train your employees on one or two other jobs than their main role. It helps the company run smoothly when there is a scarcity of human resources.
Target and Measure Goals and Achievements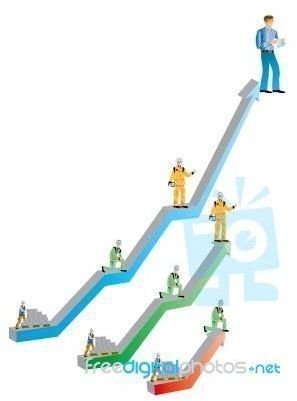 Do your employees know how to set up SMART (specific, measurable, agreed upon, realistic, and time-bound) goals? Help your staff set and pursue SMART goals, the result will be a better performance. Proper goals help employees grow in their abilities. A 360 degree performance appraisal and regular employee feedback keeps the staff motivated and improves consistency.
A Conducive Work Environment
The work environment that provides employees with the tools and ambiance they need to work at their fullest abilities-often referred to as a conducive work environment, is best. Emphasize the initiatives that interest a diverse workforce, such as:
Alternative Work Schedules
Family-Friendly Leave Programs
Telecommuting
Dependent Care Support Program
Employee Assistance Program
Employees work to ensure a healthy and secured life for their dependents and themselves. Offering dependent care and employee assistance programs builds their trust in the company and moves them to work with dedication. Foster the feel of belonging by involving the staff in various recreational activities.
Rewards and Recognition
Everyone desires to see their hard work and contributions acknowledged. Rewarding the excellent performers plays an important role in developing a quality workforce. It acts as a key motivator for employees. The company should regularly monitor the criteria for rewards and incentives to ensure that the individuals obtain a fare share on the basis of a well-understood process for granting rewards and recognition.
Resources
References:
Strategic Human Resources Management, Tanuja Aggarwal
Strategic Business Services - https://www.strategicbusinessservices.net
_OPM - https://www.opm.gov/diversity/diversity-3.htm_
Images Credits:
Applicants and the Position: Freedigitalphotos.net/vlado
Smart Goals: Freedigitalphotos.net/xedos4