Free Sample of an Employee Termination Checklist Form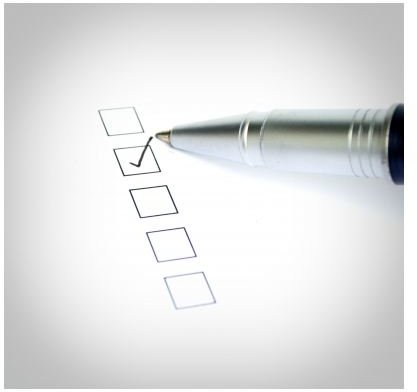 Why Use a Termination Checklist?
Employees can be terminated for all sorts of reasons. The word "termination" can mean the employee was fired for cause, quit, or moved on to another job. The importance of an employee termination checklist form is essential if you ever need to refer back to a former employee's record, or if you need to keep documentation on the firing of an employee.
Make the Checklist Uniform
Not every company is the same; however, your employee termination checklist form should be uniform. Why? An all-inclusive form can be used for the entry-level employee all the way up to an employee in a supervisory position.
If you utilize more than one form, you may forget an important element based on employee level. For example, if you only hand out company keys to supervisors and use an entry-level employee termination checklist, you may forget to obtain the keys from the supervisor employee upon termination as that element doesn't appear on the entry-level termination form.
Elements of the Termination Checklist
Before you begin to prepare your checklist, consider your company and what items it offers employees such as keys, company cars, dedicated company manuals, proprietary information documents, uniforms and other items that are deemed to be company property. Once you have this list, you are ready to create your employee termination checklist form.
For your convenience, we've provided a free termination checklist you can download from our Media Gallery and modify to fit your needs.
Creating Your Termination Checklist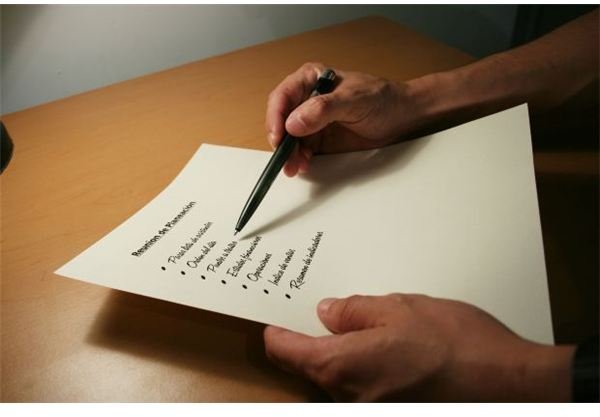 With your list of items to remember in hand, you can now begin to create your form. Some of the items to include are obvious to include such as:
Employee Name
Department
Date of Termination
Forwarding Address for W-2 Wage Statement
Letter of Recommendation (if applicable)
Other things that you should be included on your employee termination checklist form that will be specific or non-specific depending on the employee's level or status include the return of:
Company Keys or Pass Cards
Parking Permits
Company Vehicles
Uniforms
Company Keys
Assigned Computer Equipment
Pager
Credit Cards
Tools
Any other company property
Using Your Termination Checklist
Again, your best bet is to download the sample employee termination checklist form via our Media Gallery and modify the Microsoft Word document to meet your company's needs. The form is 100% free for you to use and modify.
Try and prepare what you can ahead of the exit interview such as the termination form and a letter of recommendation if applicable. This will ensure the process flows smoothly. If you can or if you have time, offer a list of what you expect the soon-to-be-terminated employee to return during the exit interview such as company property, keys, etc.
Finally, when preparing your employee termination checklist form, try to align it with your employee handbook policies, meaning if you have a clause that states if an employee doesn't return company items, you are indeed allowed to deduct the costs of these items from their final payroll.
References
State of New Mexico Employee Term Checklist retrieved at - https://www.hsd.state.nm.us/pdf/Supv_Emp_Exit_Checklist.pdf
Image Credits:
Checklist - FreeDigitalPhotos/Rawich
Review - MorgueFile/xololounge