What Are the Benefits of a Simple Cafeteria Plan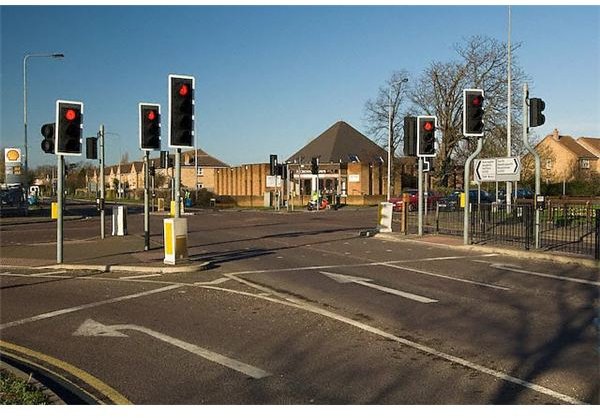 Cafeteria plans, based on Section 125(d) of the Internal Revenue Service (IRS) Tax Code is an option for employees to select from a variety of benefit options to formulate benefit plans best suited to their needs, depending on budget. Cafeteria plans usually supplement additional benefits over mandatory benefits such as social security and Medicare.
The benefits of a simple cafeteria plan extends to tax savings for both employer and employee, flexibility for the employee, and offers low costs to administer for the employer.
Tax Savings
The benefits of a simple cafeteria plan are tax savings for both the employer and the employee. Section 125 of the IRS Tax Code allows deduction of cafeteria benefits from pre-tax income, or before deducting federal and state income tax contributions, and does not consider the deducted amount as income for tax purposes. The amount deducted for cafeteria benefits also finds exemptions from FICA mandated social security and Medicare contributions. This raises the take home pay of the employees.
By instituting cafeteria benefits, employers save on their share of FICA social security and Medicare contributions, and pay lesser payroll taxes. The total savings for employers extend to about 8 percent of the employee's payroll.
Flexibility
Many employers offer a "one size fits all" "take-it-or-leave-it" benefit plan that does not suit all employees. Section 125 cafeteria plans removes both these conditions and allows employees to design their own benefit packages based on their needs
Section 125 cafeteria plans mandate that the employer provide at least one taxable benefit such as cash bonus, annual leave reimbursement, sick leave, or paid time off, or severance pay, and one or more benefit that qualifies as a Section 125 eligible benefit for tax exemption. The optional benefits that qualify for tax exemption can include accident and health insurance, group life insurance up to $50,000, business travel accident insurance, dental insurance, vision care, group-term life insurance, childcare, dependent care flexible spending accounts, disability insurance, 401(k) contributions, and more.
Employees have the option to select the benefits appropriate to their needs from a "menu" just as the employee selects food in a cafeteria, with the total benefit dollars available in the employee's account and the range offered by the employer acting as the restraining factors.
Such a flexible benefit plan allows companies to accommodate the increasing needs of diversity of the workforce. For instance, the benefit needs of young families may differ greatly from those of a single person. A young couple might for instance opt for dependent care assistant whereas, an elderly couple may opt for adoption assistance.
Low Cost and Easy to Administer Scheme
Employers can set up section 125 cafeteria plans easily without incurring much cost to administer the scheme, and still provide very effective and powerful benefits to employees.
Employers may opt to provide the optional benefits under Section 125 of the IRS Tax Code themselves, or allow the option for employees to participate in such schemes through salary deferral agreements whereby a portion of the employee's salary is deferred and used to pay for the benefit. In the latter case, the extent of benefits that the employee can avail depends on the amount set out for this purpose.
The increasing diversity of the workforce causes demands for flexible and customizable benefits, which cafeteria plans serve. The benefits of a simple cafeteria plan, if properly implemented, extends to serving as a powerful motivating and retention tool for employers.
Reference
"Cafeteria plans: More Choices for Employees." https://www.ppspublishers.com/articles/cafeteria_plans.htm. Retrieved 11 March 2011.
"Cafeteria Plans: Do It Yourself Cafeteria Plan Administration." https://www.qbalance.com/do-it-yourself-cafeteria-plan.htm. Retrieved 09 March 2011.
Gomez-Mejia, Luis R., David B. Balkin, & Robert L. Cardy. (2004) "Managing Human Resources." 4th ed. Upper Saddle River, NJ: Prentice-Hall.
Image Credit: geograph.org.uk/David Bartlett