The Purpose of Employee Engagement Initiatives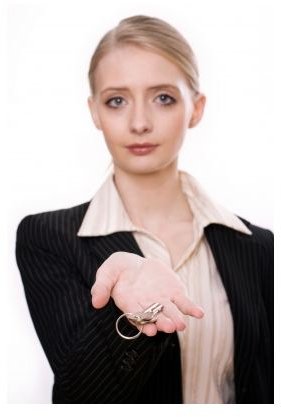 Who Needs Employee Engagement Initiatives?
Research continually supports the purpose of employee engagement, and confirms its results. In a March 2011 survey the employee benefit provider Unum completed a study in conjunction with Harvard Business Review Analytic Services, which identified the leading challenges to human resource personnel in a struggling economy. Among the concerns for at least 45% of respondents was employee engagement, with a full 70% expecting that challenge to grow.
But why? Should a pay check not be motivation enough?
Ideally, yes, but not always. During an economic downturn it may not be feasible to pay employees as much as they feel they deserve. Bonuses get cut, staff starts to shoulder more of the cost of benefits and, despite your best efforts, you could start losing the loyalty of some of your hardest working and most valuable employees.
On the other end of the spectrum, some employees just aren't fiscally motivated. They work to live and, after that, look for less tangible rewards. All of the money in the world will not keep these folks invested unless they can see the broader affects of their daily work.
The bottom line: If your office employs anyone, their engagement needs to be a primary concern.
Maintaining Loyalty is Key
Among other findings in the Unum report, one of the primary conclusions drawn was that, "Being a company that cares about the well-being of its staff was twice as likely to be viewed as very important in attracting and retaining staff as providing a high base salary."
Gone are the days when an employee hitched his wagon to one employer until retirement. No matter how prestigious or secure an opportunity your company presents, you are no longer just fighting to hire the best, you are now fighting to keep them. Today's workers are less likely to rely on an employer's retirement package, and more likely to plan for the future with their own investments.
While traditional benefits and retirement packages still have merit, competitive industries have already started stepping up their game.
The Tangible Effects of Employee Engagement
In their book "Profit at the Bottom," authors Jody Heymann and Magda Barrera confirm the true purpose of employee engagement incentives - productivity and reliability. They cite studies from the U.S. Department of Labor and the UK's Chartered Institute for Personnel and Development, among other organizations, whose findings all support the need for employee engagement. Heymann and Barrera confirm that:
Engaged employees are more productive, completing the same work in less time
Engagement supports innovation, making it especially important for creative workers and problem solvers
Employees who feel invested take fewer sick days and are less likely to be tardy
Companies who make employee investment a priority enjoy a marked decrease in turnover
The studies discussed by Heymann and Barerra share a very important commonality with the March 2011 Unum report: the companies surveyed were the best of the best. This is not just the latest in human resource management theory, but hard facts based on the results obtained by Fortune 1000 companies and other successful businesses worldwide - all of whom are reaping the benefits of making employee engagement a priority in terms of greater productivity and job satisfaction.
References
Unum. 2011. Who Will Build Your Future? The New Employee Relationship (PDF). Harvard Business Review.
Heymann, Jody and Magda Barrerra. (2010). Profit at the Bottom of the Ladder: Creating Value by Investing in Your Workforce. Harvard Business Press. 9781422123119, 978-1422123119