Learn 10 Key Talent Management Strategies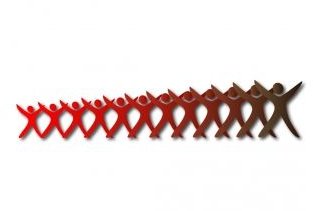 Is Talent Management Necessary for Every Organization?
The answer to the above question is a definite yes. Whatever is the size of the organization, talent management plays a key role in achieving its objectives.
Let us look at 10 strategies for better talent management.
1. Talent Comprehension
There are various strategies used in organizations as a part of talent management. The talent comprehension is one of the key talent management strategies, and it helps in the following ways:
To gain insights on the entire global workforce and talents
To bring expertise and hidden skills into the limelight
To create and give strength to the talent pools
To develop succession plans for high level critical and leadership roles
To nurture resources by creating training programs and career growth plans
Understanding the criticality of having people with the right skills is imperative in talent management. Not all companies have real insight on their resource pool, its talents, the skill sets and the competency levels. Nor do they understand the importance of these comprehending talents in achieving the organization's goals. Especially with globalization ruling the business world now, it is essential for companies to focus on talent comprehension.
2. Bench Management
What is bench management? There are times resources sit idle without any project. Sometimes, people also spend idletime between the completion of one project and await the next project. The management of these workforce is popularly known as bench
management. This bench is maintained keenly in major companies so that the project team can be occupied as soon as any new business is won. Being in bench doesn't mean that resources sit idle. Many companies, especially IT businesses, use 'bench' as a vital pool to pull resources immediately as and when necessary.
What are the best ways to utilize the skills when they are in bench?
People always look toward improving their skills or upgrading their competency levels. The talent management team can use the 'bench time' of these resources for further training.
Beginners with technical skills who sit in bench can be used to support functional teams like HR or Finance. This process will help in growing a pool of budding project management professionals.
Develop new leaders by identifying the right employees for leadership training and programs. Having a dignified leadership pool has proved success during crisis times. Global Indian IT giants like TCSL (www.tcs.com) survived the recent recession due to the leadership roles developed proactively. Remember, these global IT companies keep low bench levels at the client sites to save cost.
It's important to make better use of resources on bench. The bench management plays an important role in global talent management.
3. Retainment and Engagement
Beyond recruiting new people, retaining the existing employees is the most expensive tasks in talent management. How can you retain and engage resources to avoid attrition? Well, answering this question is not very easy. The employee engagement is the challenging and time consuming job in HR management today.
Let's have a look at the most important tips on employee retainment and engagement:
It is imperative for an employee to know what is expected of him. Frequently changing the expectations makes your worker feel tired. Employees in such situations feel that they are always in a learning mode instead of proving their talent. Killing your employees' motivation by frequently changing their responsibilities is the key reason for attrition today.
Freedom of speech and thought is the most critical aspect of any organization to consider sternly. Is your organization ready to listen to ideas or feedback from the employees? Receiving feedback through surveys or interactive programs such as an open house is necessary for retaining employees. Engage employees in activities that help in continuous improvement of the organization and in turn mean career growth for them.
Consider mentoring: Most of the times, managers or the immediate supervisors become the mentors of the employees. It is important for the manager or the supervisor to have the right skills and competencies to train and support the team members.
Do you see people leaving your organization because they are not happy with their current managers? Assigning a mentor from outside a project or providing leadership training to the managers are the right options to retain and engage these employees.
4. Critical Role Management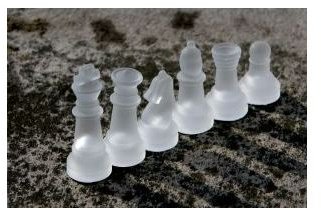 Managing critical roles is an another tough job as you have to keep employees satisfied with what they can do at work. Creating and maintaining leadership positions is critical for the organizational growth. GE is the best example here. The practice of creating leadership positions appropriately and on time saved GE when its CEO, Jack Welch, retired in 2001. There were three well-trained key leaders waiting in line to occupy the position the minute Jack Welch moved out of his office after retirement. A gap in that position, even for a brief period, would have created a chaotic situation.
Apart from the leadership positions, even a novice might turn out to play a critical role in a project. Identifying and motivating them is an extortionate task. Periodic surveys are essential to find out what exactly these critical employees expect from the organization.
5. Optimization of Deployment
The competency or skill-based succession planning is the key in optimization of deployment. How can we achieve this?
The optimization of talents can be achieved by implementing integrated talent management processes. Integrate HR activities such as performance reviews, career advancements, and training and development.
Creating succession plans based on competencies is essential. Implementing processes to identify talent gaps or weaknesses in organizational competencies is one of the key talent management strategies.
Some people take time to grasp the project requirements,especially in the beginning of their career. In such scenario, the productivity in certain roles may go down. This situation can be avoided by optimizing the deployment processes like training a resource in bench or developing back-up plans in advance.
6. Talent Structure
Every organization must consider re-engineering and re-structuring the resource pool periodically. Companies, especially those experiencing high-level growth, need to restructure teams and the whole organization, if necessary, to suit to the current situation.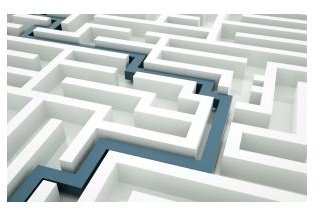 Companies need to have talent structuring processes in place when:
They experience growth periods
The new skills are necessary to fulfill the project requirements
Inappropriate results are retrieved due to the bigoted performance review
The project is not staffed rightly
The communication channels are working improperly
The technological upgradations occur
They experience employee attrition unexpectedly
The productivity goes down
The employee self esteem goes low
Talent restructuring helps to improve the employee morale, productivity and in turn boost the organizational growth and effectiveness. Without worrying too much about the short-term projects, solely thinking toward long-term goals, the global IT company Infosys (www.infosys.com) restructured its organization during the recent recession. They considered the recession period as a growth time to reengineer the organizational talent pool.
7. Key Talent Growth
Getting the most out of employees is believed to be the best talent management strategy for organizational growth in 2011. Most of the global companies find it difficult to achieve organizational goals because they lack in key talent growth. They aim at squeezing energy out of employees in stead of making their talents to grow.
If you want your organization to succeed, you must follow the below rules:
Identify people with key skills and competencies
Assign right roles and responsibilities to the right resources get the most talent out of them
Find out what do these key individuals want from the organization and motivate them by fulfilling their wishes
Implement the key time management tools to make employees aware of their time and effectiveness
Train these individuals to use social media appropriately. Managers must learn to search for the key talents. They should also develop skills to create growth opportunities for their team. Automating the processes will help these managers and supervisors to spend quality time on such essential tasks.
8. Talent Pipeline Development
Talent pipeline development is one of the best talent management strategies help to proactively safeguard the organization.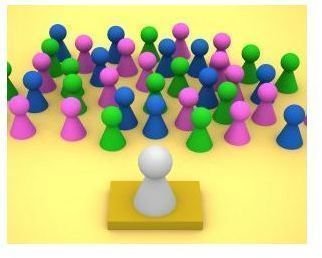 Recruitment: Hire people whose personalities reflect the organizational values and strategies. Instead of hiring people for a specific role or position, keep organizational strategy in mind. Recruiters must check for the candidate's knowledge on the company values, ethics, cultural fitness and other global business information. Using social media is very helpful in assessing these candidate's personality.
Training and Development: Identify the key resources who need training of the leadership skills in global perspective. Implement a 360-degree assessment for incessant training requirements and succession plans.
Retention: Track the attrition rates continuously. Find out the reasons why employees leave the organization. Offering the competitive packages, the career growth plans, and the work-life balance are the key programs help in retaining the employees in the current scenario.
9. Shift Succession Management to Talent Mobility
Succession management is nothing but the creation of strategic plans to fulfill the organization's objectives, values, vision and mission by using its key talents.
This process helps to:
Engage resources proactively
Create internal career paths
Fill critical roles by placing the right people with the right skills
Involve employees at all levels in career management and resource planning
Cultivate people with core competencies
Create more leadership positions by implementing well-planned development programs
Transforming succession planning to talent mobility is indispensable in achieving the organization's objectives.
10. Individual Contributors: Management Material?
Remember, Individual contributors are instrumental in achieving the organization's growth, especially in research and development areas. Many companies make mistakes by assuming talented individual contributors as good managers. Make sure that the individual contributor is really interested in managing people and projects. They should not feel that their core competency is ruining as their quality time is spent in handling issues with projects and people.
The utmost care needs to be given to these individual creators. Create roles and responsibilities that bring out the mastery talents from the individual contributors. The individual contributors who want to make career growth in management roles can be engaged in trial or short-term projects to understand whether they are ready to perform as managers. If they are not good enough, you will risk not only the projects but also other employees' (team members') career growth. If required, give them training in project or program management. Organize leadership programs to prepare them as good leaders.
Best Practices
Remember, blindly implementing best practices from successful organizations is not the right way to strategize the talent management processes. Analyze the current situation of your talent pool and where your organization is going wrong. Be really careful while planning your talent management programs.
References