Learn How to Promote Company Culture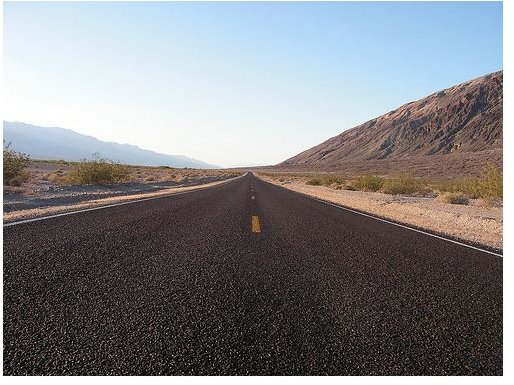 The culture of the company means the sum of attitudes, experiences, beliefs, values and norms espoused by an organization to determine the way individuals in an organization behave and interact with one another, and with other stakeholders.
The culture of an organization explains why things happen in the way they do. It helps customers and other external stakeholders identify the company and associate with it, leading to significant repeat business and positive word-of-mouth. Organizations, therefore, constantly seek ways on how to promote company culture.
The traditional "carrot and stick" approach rewards those who embrace the required norms and values, and punishes those who fail to do so. Such an approach, however, does not always effect a permanent change in the way employees behave in the organization.
Provide Ownership
The best approach on how to promote company culture is through goal-setting and providing employees with ownership of such goals. Effective goal setting entails making monthly, quarterly, and annual goals, at the individual, group, and organizational level. This fixes responsibility on each individual and every team, provides specific instructions on what constitutes desired behavior, and makes explicit how such behavior contributes to the overall goals and visions of the company.
An important consideration is to provide ownership for the individuals and teams in carrying out such goals and targets. The prerequisite is a healthy and honest discussion to match culture and roles with individual aspirations and forge a win-win approach. The discussions should also center on identifying components of the culture for carrying out, and making honest determination on components that could do with changes. This does not mean changing company culture to suit individuals, but rather allowing freedom of approaching individual elements independently within the framework of the broad culture.
Seeing through goals would invariably require some changes. Allowing the team member to suggest changes within the framework of the culture works best. Employees who think they make pivotal contributions remain eager and enthusiastic to reach the set goals whereas dictating and telling employees what to do without considering their aspirations and feedback, invariably results in cynicism, laziness, and mediocrity.
Champions
Champions are popular and widely accepted people, who serve as mentors to help in the implementation of goals at various levels. They help individual employees and teams assume ownership of their tasks and targets using a more informal capacity. Such champions spread awareness on what constitutes desirable behavior and norms, and drives home the point of change being a permanent rather than a quick-fix band-aid.
A good approach, however, is to encourage champions to emerge from within the team, rather than assigning the champion role.
Visibility
As the adage goes, "out of sight, out of mind." Competitive pressures that foist too many things to do in too little time might cause employees to forget about organizational culture and goals. Creating good visibility of company values and norms by plastering them on the walls, making them screen savers, holding informal tête-à-têtes, and other efforts serve as effective reminders and serve as a reinforcement.
Create Excitement
Side by side with visibility is the need to create excitement. Ways to do so include:
Holding informal luncheons, dinners, or other parties, and honing in on the required facets of corporate culture as the desired behavior for such parties.
Social agenda interventions. For instance, a "caring organization" might donate a portion of proceeds to a particular charity or cause, or allow employees to spend some company time volunteering for a cause, or structure the product promotion campaign around the fact that the making of the product follows strict guidelines to conserve the ecology and environment.
Lead From the Front
The underlying premise for the success of all methods to promote company culture is effective leadership that leads from the front and takes a proactive approach in ensuring that the company culture remains prevalent in all company activities.
Many companies make the mistake of preaching about corporate culture and expecting employees to espouse such culture when the company actions do not betray such values. In the age of high visibility and high awareness, companies looking at ways on how to promote company culture need to apply the relevant elements of their culture in all activities, be it hiring practices, compensation packages, their product mix, service offerings, pricing, and other important areas.
References
Charles W. L. Hill, and Gareth R. Jones. (2001) "Strategic Management." Houghton Mifflin.
Kaufman, Ron. "Build a Company Culture that serves, sizzles, and succeeds." https://www.trainersdirect.com/resources/articles/BusinessManagement/BuildingACompanyCultureThatServes.htm
Image Credit: flickr.com/Wouter Kiel