Critical Components of an Employee Relations Program for a Business Organization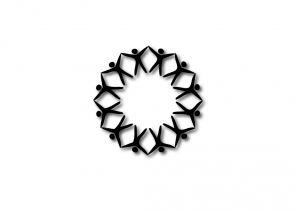 Relationship Between Employees and the Organization
The success of any business organization depends to a great extent on the relationship between the employees and management. Employee loyalty, commitment and productivity play a key role in the organization's growth in a competitive business environment. To achieve a strong and healthy relationships between the organization and the workforce, a comprehensive employee relations program should be in place. There are a few key components of an employee relations program that the organization cannot afford to ignore. They are vital to the development of a loyal, motivated, and competent workforce.
Photo Credit: www.sxc.hu nellart
Employee Induction and Orientation
The foremost component of a good employee relations program is the employee induction and orientation program. This includes the hiring of suitable employees who are expected to uphold the corporate values, culture and ethos of the organization, and become an integral part of it. The company assists new employees in this process by providing them an open, flexible and friendly internal work environment where they can fit in easily. It also conducts orientation sessions to enhance the familiarity between the new employees and the organization.
Employee Training and Skill Up-Grade Programs
Even if the company has hired qualified or experienced employees, they may need to be trained to match with the processes and methods of the organization. This is important to maximize the productivity of each employee. Skill upgrade programs may be introduced from time to time, depending on the changing needs and systems of the business. This is one of the dynamic components of an employee relations program which not only helps to improve performance but also the motivation levels of the employees.
Employee Feedback, Surveys and Questionnaires
A crucial aspect of a healthy employer-employee relationship is a two-way communication process that enables the employees to have their say. A free and frank system of employee feedback can help the organization to understand things from the employee's perspective. This component is critical to create a more democratic and attentive organization that values employee inputs and addresses their concerns proactively.
Employee Reward, Incentive and Recognition
Employee relations programs must include innovative schemes to reward deserving employees, give them incentives and bonuses based on their performance, and recognize their special achievements and efforts. It helps not only in employee motivation, but also goes to improve employee loyalty and commitment toward the organization.
Employee Performance Appraisal
Employee rewards and performance appraisals are two components that must go hand in hand. An objective and impartial performance appraisal is crucial to ensure employee reward programs produce the desired results. Any glaring errors in appraisals can be counter-productive and lead to lack of motivation from the employees.
Conflict Resolution through Mediation and Counseling
Employee relations programs should also pay adequate attention to a mechanism of conflict resolution between the employees. It is in the best interests of the organization to ensure a healthy team spirit and priority to group goals over and above individual goals within the organization. Professional counseling, mediation and arbitration should be provided for to ensure healthy and positive interpersonal relationships among employees.
Reference
_Human Resources, Training and Labor Relations Managers retrived at https://www.bls.gov/oco/ocos021.htm_