The Pros and Cons of an Office Romance Policy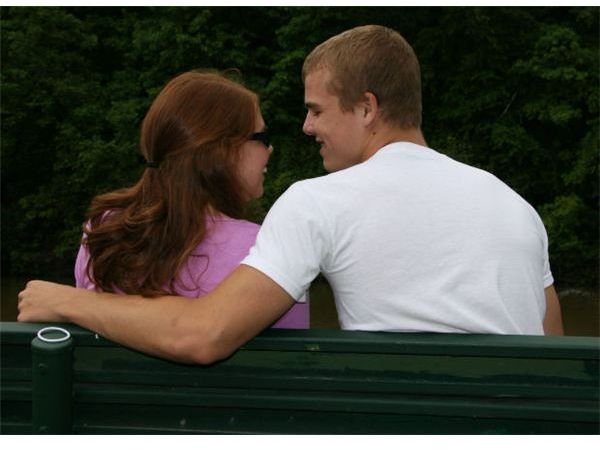 Legalities
Employers certainly can implement an office romance policy—they are legal. However, how you handle the rules of the policy and what's contained within the policy can often cause big headaches for your company; especially if certain policies are not followed through once the romance begins.
Some business owners may think the old days of wild office parties and sexual encounters are a thing of the past, but they'd be mistaken. Often a brief encounter can lead to a full-blown relationship, something you may not want at your business. Even Bill Gates of Microsoft fame began an office romance with a subordinate employee that eventually turned into marriage, but what about those romances that don't work out?
If you're considering an office romance policy, what should it contain and should you enforce it?
Policy
Because both of my companies are on the small scale and the town I live in houses only 10,000 residents, I was well prepared for the office romance. Although I had no formal written policy, my employee handbook stated that office romances weren't encouraged. The handbook also stated that relationships between supervisors and subordinates were disallowed—with consequences—meaning one of the two involved in the romance would have to go—a totally legal option as long as it's the written rule and your employees are aware of it.
Beyond the "discouraging" of office romances mentioned in my employee handbook, I also implemented a strict sexual harassment policy that every employee had a copy of and knew I would take seriously. In other words, I have a zero-tolerance policy on any form of sexual harassment.
The statement and rules in the handbook along with the sexual harassment policy made me feel more secure, but in one case, I found I had to implement some changes to the handbook statement.
Case Scenario
Two employees working for me began a relationship where both were indeed co-workers and no supervisory position was involved. Because my company is so small, it wasn't long before their office romance became known to all. Sure enough, after about three months the romance fizzled out, and I was left with two employees who didn't like each other and didn't want to work together.
The situation in my scenario played out to my advantage for one reason only—one of the employees quit and took a job at another company with no urging from me. Looking at the potential problems if one of the employees hadn't moved on, I decided to include an additional statement in my handbook that indicated any employees who engaged in an office romance must be open about it to the employer (me) and must sign a document saying they understood a few things.
The first item was that if the romance ended, both parties agreed not to hold the company responsible, meaning no lawsuit against my company could be filed, and both parties agreed neither was sexually harassed into starting the relationship. The parties also agreed to no open displays of affection while on company premises. The third item was, if possible, when a romance failed and a position was available, I would consider a transfer of one of the employees to another department—"consider" being the operative word here. I ran this by my HR attorney and checked with my local Department of Labor, and both agreed the policies were fair, even the zero tolerance of supervisor/subordinate romances. Essentially, if a failed office romance caused problems at the workplace, in any form, I could deliver a written warning to either party.
I also made it clear that my company policy did not allow the hiring of spouses or partners. Why? I have found through experience that these types of hires always turn out bad–not so much for the company but for the spouses or partners who take their work home with them and find it hard to gain a work/life balance.
No Rules? What Can (and Will) Go Wrong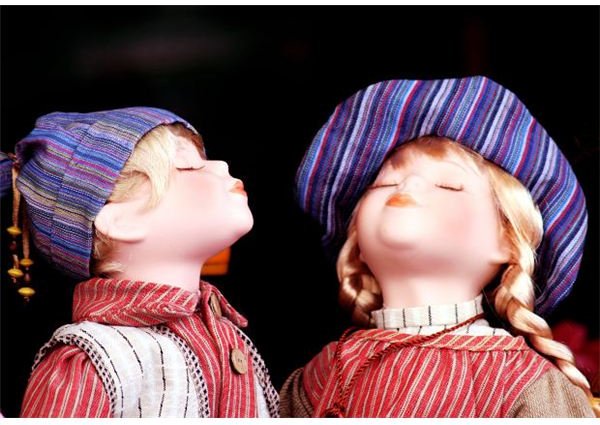 If you decide not to implement any office romance policy, there are things that can (and will) go wrong. The first is the obvious accusation of sexual harassment, so if that pops up, you better have a good policy in place and follow through with it. You can download a sample sexual harassment policy here along with a sexual harassment incident report.
Beyond having to deal with sexual harassment, office romances, especially in smaller companies, can lead to favoritism if one employee is a supervisor, dissension from other employees who dislike office romances, and from public displays of affection that may offend some of your customers or employees.
Employees involved in a romance or those that disapprove of the romance can start rumors, make accusatory statements that could ensue in a lawsuit—one that involves you, and could even cause your office productivity to drop. In the smallest of companies, outsiders seeking work may not choose your company to work for because they're unsure of your business owner ethics.
Not every office romance will turn into Bill and Melinda Gates, so you need to determine what's best for your organization as a whole. If you have various departments, you may be fine with a department-to-department office romance. On the other hand, if you own a beauty salon where staff are all located in a common space, an office romance could cause problems.
In any event, if you decide to implement an office romance policy, don't go it alone. Ask an HR expert or attorney to draw one up for you or review the one you'd like to utilize before you implement the policy to ensure it's legal in every sense of the word.
Finally, make sure whatever you decide that all of your employees from the entry-level to the higher-ups understand the rules and consequences, if you do decide to use a romance policy at your office.
References
Korn, Lindy (2009) Is the Best Office Romance Policy No Policy at All, retrieved at: https://www.lawjournalbuffalo.com/news/article/current/2009/02/09/100295/is-the-best-office-romance-policy-no-policy-at-all
Office Romance: Law & Legal Definition - https://definitions.uslegal.com/o/office-romance/
Image Credits:
Young Couple - MorgueFile/taliesin
Love - MorgueFile/clarita