Exploring Current Techniques in Managing Employee Retention from Point of Sourcing to Tenure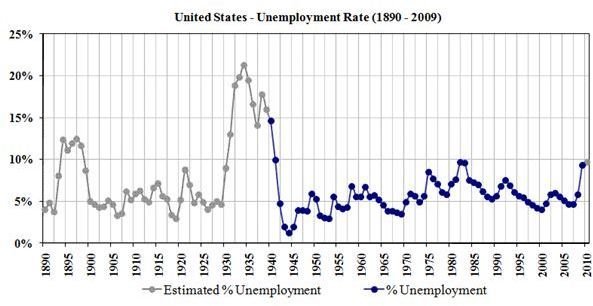 Workforce Problem: Job Loss or Job Retention?
Job loss and unemployment are widely prevalent, so why should employers and human resources management be concerned about current techniques in managing employee retention?
Observers deem it necessary to classify the current workforce shortages into labor shortage and skills shortage, in order to streamline retention techniques according to an industry's needs.
Workforce shortages in the health care and educational services are examples of business industries where lack of qualified applicants stems from different types of qualifications. Health care workers, aides and teachers require more than just skills — workers need to have the strength of character, forbearance, fortitude and dedication in order to stay long in these types of jobs. The high rate of turnover in these fields of work calls not only for effective retention techniques but proper sourcing of applicants as well.
Medical professionals, on the other hand, require tested competencies and licensures in order to qualify. For these, employers should make offers of lucrative compensation packages. Yet unlike other business organizations, the health care sector cannot be supplemented by Business Process Outsourcing organizations or highly competent telecommuters. Although travel nurse jobs have partly provided solutions to various regions, some hospitals and care clinics, however, still fail to attract the nurses into extending or renewing their contracts.
Other industries like the tool and die sector, and contractors for plumbing-heating-cooling, also experience labor shortages that stem from a lack of qualified job applicants. Capabilities required include competencies for operating equipment and machineries according to global and environmental standards. New recruits who venture into the job eventually quit because they lack the advanced competencies required.
Hence, in streamlining the strategies and techniques, HR managers should properly select the tools and resources they will use as a means for supplying the right staff for the most suitable job position. As a matter of fact, there has been a common consensus that managing employee retention should commence from the point of sourcing.
Enhancing Hiring Techniques at Point of Sourcing Before Employment Incentives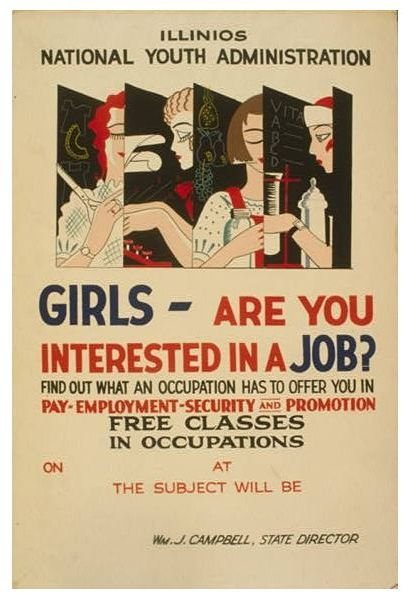 In view of this, many have conformed to the idea that retention strategies should include raising the level of educational requirements, to at least a completion of a two-year vocational course. This then would lessen training costs and enhance the confidence of workers to meet the demands of the jobs. This proposal therefore stresses appropriate responses from community colleges and vocational schools to provide computer-based learning in their offered curricula.
That being stated, the current techniques in managing employee retention presented in this article explore not just the incentives or come-ons to attract workers. The objective of retention is to attract not just any type of worker, since those who are less than qualified eventually leave for lack of interest or appreciation for their jobs.
It is about attracting workers with suitable skills in order to at least recover the retention costs from their projected productive contributions. From there we look at other retention techniques. They comprise programs that encourage talented employees to invest their time and abilities with their current employers and they will benefit both hirers and workers.
Hirers also consider, as a way of inculcating the idea in the minds of incoming generations of workers, the importance of acquiring adequate skills and knowledge. Career planning should start as early as the high school level, when college preparatory programs provide the means to cope with the continuous stream of changes in education and subsequent employment.
Current Techniques in Managing Employee Retention from Point of Sourcing
Employers and human resource managers alike should raise their awareness that there are now metrics and referral methods being used, aside from a variety of recruitment and selection tools. It's important to understand the significance of these, since some business sectors harness passive candidates coming from their competitors as the most effective method of sourcing recruitments
Please proceed to the next page for overviews about the latest methods of sourcing, recruitment metrics and selection tools.
Current Techniques in Managing Employee Retention from Point of Sourcing (continuation)

Online Tools - Consider the use of social media sites, which were surveyed as economical online tools to locate passive candidates with likely potential. That way, both time and money are saved before actual processing and job interviews. Traditional recruitment methods like classified ads and contractual agencies have become the least options for cost-effective reasons and desirability of results.
There is much interest in recruiting passive candidates since there appears to be relative success or increased levels of satisfaction for both the recruiter and the recruit. This is said to be one reason why online social media sites and corporate websites are gaining attraction.

Through web-based facilities, companies build their employment brands, complete near-paperless methods of posting and processing their open positions, and gain well-founded referrals.

Corporate websites dedicated to a specific industry likewise offer their online publications as portals, to which interested applicants can connect with industries looking for suitable talents and vice-versa.

Online job boards are also considered cost effective tools from which business organizations can receive and screen applications thoroughly before communicating directly with applicants.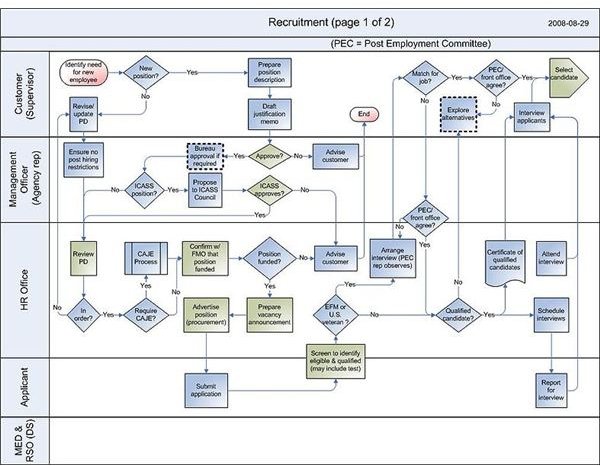 Recruitment Metrics and Selection Tools –The need to improve requires tools to measure performance, efficiency, productivity, profitability and many others. They include quantitative analyses to determine efficiency of time and costs, while qualitative analyses pertain to productivity, retention, performance and efficiency.
Traditional metrics refer to "Time to Fill" and "Cost per Hire" and are still regarded as essential; but lately, other metrics have presented more significance for improving the methods used in getting the vacant positions filled. They present options that pose solutions concerning recruitment and hiring problems resulting before "Time to Fill" and "Cost per Hire" issues. The latest trend is "quality hire first before calculating time and cost".
The most common tools include but are not limited to:
Quality of Hire
Interview questions thrown at job applicants shall be based on surveys of performance appraisal standards used to evaluate the most recent batch of new recruits during the first 6 to 12 months of tenure. The recruitment manager shall gauge answers and qualifications by a scale of 1 to 5 by using a list of criteria gathered from said performance appraisal surveys.
Diversity of Hires
This refers to sourcing talents coming from diverse industry fields, pertaining to functions, sections, and levels of work experiences. Human resources often work as a team, and the effectiveness of a team likewise stems from the diversity of knowledge and skills possessed by the members, although there is the possibility that some industries have had historical records that create difficulty in attracting diverse candidates.
Offer-to-Acceptance Ratio
This metric provides indicators about the employers' job offers. Accordingly, when it comes to staffing professionals, most offers extended by firms have a batting average of 80% to 90%. Based on a survey conducted by the National Association of Colleges and Employers, only 68% of offers for non-pro positions are accepted. Recruitment managers should therefore discuss the reasons why the applicant is declining the offer to determine areas for improvement.
Nonetheless, the most common reasons for low offer-to-acceptance-ratio are the
(1) Low amount of compensation offered;
(2) Lack of appeal or attraction in the workplace environment;
(3) Distance of assignment and unavailability of transport;
(4) Career growth prospects; and
(5) Job designation.
Source of Hire
This pertains to measure of evaluating the effectiveness of sources, from which applicants are shortlisted as potential candidates. The importance of the source should be driven by the percentages of previous recruits' highest level of on-the-job performance evaluation results and their corresponding tenures.
Pipeline Development
This method refers to the development of a pool of candidates founded on relationships built with satisfied customers through effective Customer Relationship Management strategy. It lessens cost-per-hire and time-to-fill issues, since the potential candidates have actual and practical knowledge of what the company's customers want.
Employee Surveys
Interviews and questionnaires to gather information on what satisfied employees consider as the main attractions in getting hired and retained by the company.
Image Credit: MPRI Sandra for Wikimedia Commons
Please proceed to the next page for information about the current techniques in managing employee retention during tenures.
Current Techniques in Managing Employee Retention During Tenure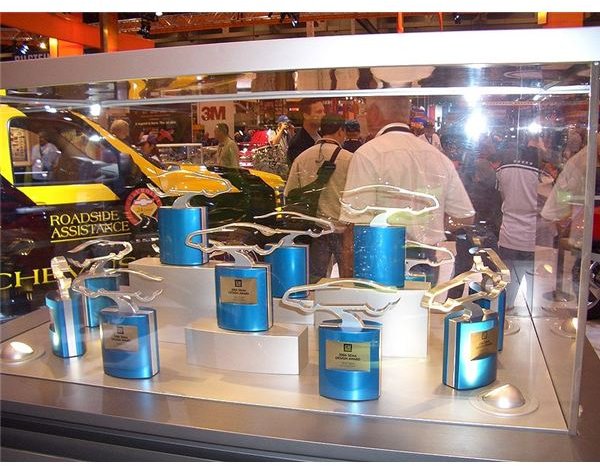 After successfully locating and recruiting talented and potentially productive employees, the next challenge faced by HR managers is retention. The current trend is for employers to consider compensation and monetary incentives as tools to compensate people for performing the work they are hired to do.
Employment is still a business relationship per se, since the employee renders the service while the employer is the customer who buys the service. Under the at-will principle, the only thing that can bind you into a long relationship is the employment contract. After which, re-negotiations will be necessary if you wish to retain your employee's services, which is also dependent if the latter did not look for other employment venues.
Today, the concept of employee retention goes beyond the purchasing of services but far-reaching enough to win the hearts and minds of talented workers. The principle applied is in the same wavelength as the business entity's efforts to anticipate its customers' needs even before they realize such a need, thus earning their customers' loyalty.
Cost-free Initiatives
Most basic suggestions are cost-free, like simple pats-on-the-back that are demonstrated publicly, which could be experienced by anybody in the company because jobs well done are commonplace in the organization. Yet there must be a clear definition of the standards in recognizing work performed well as a matter of routine and work performed beyond what the job pays for up front.
This includes expressing thank you and at the same time specifically showing interest in how the employee comes up with his or her solution, or apologizing for any inconvenience it may have created, or asking in details how he was able to cope with or hurdle the challenges or if any sacrifices were made.
Conferring Rewards According to Needs
This then can pave the way in determining how you can demonstrate appreciation by extending rewards in conjunction with the needs of the person being rewarded. If you wish to reward an employee who has recently worked long hours including weekends, give the employee a choice between increased shares in commission or an all-expenses-paid weekend getaway with his family. That way, you are also acknowledging the family time that has been sacrificed in order to meet the demands of the job.
Providing Diversity in the Work Place
In knowing more about your employees' interests, the employer can provide them with opportunities or facilities for diverse activities, which they could look forward to as a project tends to create excitement for the job. Match workplace or select project assignments according to employees' interests in order to increase their skills. A project for a museum, as an example, should go the candidate who has demonstrated the most interest in what the museum is planning to exhibit.
That way, the talented employee's enthusiasm will motivate and sustain him in coming up with the most creative and impressive ideas. Team members may include those who are photography buffs or patrons of the arts and natural sciences. Diversity can also be furnished by sponsoring special classes for hobbies, fitness or sports skills.
These are only some of the suggestions; but the main idea about the current techniques in managing employee retention is all about answering the employee's needs not just in terms of monetary rewards. This may extend to his family, by providing something as simple as a job referral and recommendation for employment or even a reliable babysitter.
Image Credit: Airgap from Las Vegas, USA for Wikimedia Commons
Reference: