Compressed Work Week Benefits for the Business Organization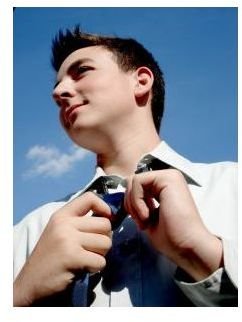 Advantages of Compressed Work Schedules
In an increasingly competitive business environment, companies are constantly looking at innovative ways to motivate their employees with a view to achieving higher productivity. Employees attach a lot of value to any such schemes or incentives that may support an improved work-life balance. This has prompted many business organizations to look at compressed work week benefits for the employees and how it may help to achieve greater overall productivity for the organization.
A compressed work week essentially refers to a work management system that allows employees to work a fewer number of days in a week, but for longer hours for each working day. This allows the employee to have more days off from work without compromising the total number of work hours for the company. If both the employee and the employer are agreeable to this idea, it may be a win-win situation for both parties.
Photo Credit: www.sxc.hu ZoofyTheJi
Lower Operational Costs for the Organization
One of the direct advantages of a compressed work schedule is that it may lead to a reduction in some of the operational costs for the organization. Everyday maintenance of an office building, factory premises, machinery and equipment may reduce if they are used for a lesser number of days in the week. If the company pays for the transportation or commuting expenses of the employees to work, this cost may be lowered substantially because of fewer days of commuting in a week.
Lower Absenteeism of Employees
A compressed week will tend to lower the problem of employee absenteeism to a considerable extent. This happens because the employees get more free days to take care of their home and family responsibilities. Their need for taking extra days off in a year for miscellaneous personal reasons tends to reduce because the number of days off is sufficiently increased. The net effect of this is an enhancement of organizational efficiency and output over a period of time.
Happier and Motivated Workforce
One of the key compressed work week benefits is an overall increase in employee motivation and work satisfaction. An improved balance between family life and work is likely to motivate the employee to perform better. Employee loyalty toward the organization may improve and the results may show in terms of superior job retention and reduced employee turnover. A happier workforce may be able to work with an improved team spirit and with lesser chances of interpersonal conflicts at the workplace.
Improved Customer Service
The compressed work scheduling system leads to longer working hours for the organization as a whole. The ultimate beneficiary of this system is the customer who gets a wider span of access to the organization. Customer issues and complaints can be attended to for more number of hours than the standard eight-hour working time. This can result in greater customer loyalty and an improvement in customer satisfaction over a period of time.
Pro-Environmental Image for the Company
The compressed work week system is largely viewed as a greener approach to business. For large organizations, this system can cut down fuel consumption substantially because of fewer days of commuting to work per employee. The aggregate effect for the national economy can be high in terms of energy saving and promoting a cleaner environment. Companies that are willing to adopt such innovative work methods may achieve a better image of a socially responsible organization in the long run.