Providing Skills Training to Telemarketing Operators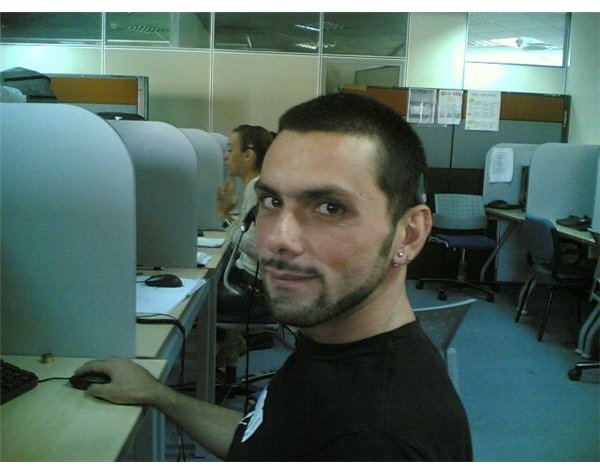 Introduction
Telemarketing operators sell products by making phone calls to potential customers. A typical telemarketer sits at a desk, often surrounded by many co-workers performing the same function. Using a computer and automated dialing system, he sells products or services, such as magazine subscriptions. Depending on the product or service, prospective customers include office managers, small-business owners, and consumers. Effective skills training allows telemarketing operators to practice communicating with these customers to close sales more efficiently.
Provide Training on Telephone Skills
Training for telemarketing operators features effective telephone skills techniques. Topics should include comparing face-to-face selling with telephone sales, time management, techniques for gathering information, call preparation, strategies for opening calls, handling competition, and tips for wrapping up a call to make the sale.
Show How to Communicate Effectively
Training shows telemarketers how to more effectively communicate with customers by using techniques such as active listening, paraphrasing, and influencing. Students use scripts to conduct calls and develop their own customized presentations. Participants learn to convert sales leads into sales, reduce sales cycles, increase revenues, and lower operational costs. Students who complete training gain the confidence to succeed in a competitive, often hostile, environment. By learning to qualify prospects more effectively, telemarketing operators make their calls more productive.
Teach Telemarketers to Cross-Sell Products
In addition to improving communication skills, telemarketing operator training typically includes how to cross-sell related products, increase the order quantity or quality, reduce cancellations, and convert more inquiries to sales. Telemarketing training also provides detailed information about the product or service being sold. Topics may also include how to gather market intelligence about competitors, generating additional leads, and selling services related to the product sold.
Use Role-Playing Exercises
Training for telemarketing operators usually includes lectures and presentations on successful call-handling strategies and role-playing exercises. By acting as the customer, the operator experiences what it's like to receive a call from a telemarketer at an inconvenient time. By observing other students respond to customer inquiries, participants learn new techniques to make them more effective at closing sales. They also get the opportunity to practice active listening skills by paraphrasing customer's questions to reflect understanding.
Conclusion
Effective skills training for telemarketing operators helps them improve their sales performance. Developing a positive attitude and an air of confidence typically improves sales. It's also important to train telemarketing operators to plan, speak clearly, manage time effectively, and sell consistently. Role-playing exercises help operators learn to deal with difficult customers and help them make a decision to buy. By using effective questioning techniques, operators learn more about the customer's business so they can sell products and solutions that meet their needs. By practicing open lines, operators learn to turn potential clients into repeat buyers. Learning to paraphrase effectively helps operators repeat what customers say to indicate understanding. Using acting techniques, such as pauses, keeps conversations interesting.
Image Credit
Image Credit: Wikimedia Commons: Mitropank77