10 Effective and Efficient Workforce Planning Strategies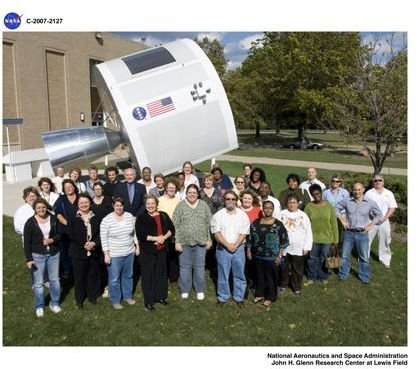 1. Iterative Process
Workforce planning strategies focus on having the right people in the right jobs and aim at drawing strategies for effective short-term staffing actions to achieve near term business goals in the context of long term strategies.
The best workforce planning process is an iterative one, with a cycle of matching resources to capacity by recruitment, layoffs, or work restructuring, analyzing resource utilization, forecasting future capacity, and then again identifying ways to match resources to forecast capacity. The process also requires constant review and feedback to ensure continuous improvement.
Image Credit: NASA
2. First Steps
A good workforce planning initiative starts with understanding the purpose of the exercise and determining a specific duration to identify outputs that would support corporate goals, budgets, and plans. Such an approach anchors workforce planning to business strategy and provides employees with the correct tools to identify and mitigate risk, and support growth.
Identification of the corporate strategy and linkage of the workforce plan to such strategy serves as a precursor to identify the critical talent required for success.
3. Sourcing Talent
Adopting talent sourcing strategies to match a negative difference between current supply and forecasted demand of workers constitute a critical area of workforce planning.
Hiring is a major form of filling a negative skills gap. Effective workforce planning considers all possible talent sourcing strategies such as low-cost recruitment of permanent or part time employment, contracting out, partnerships, changing business activities to modify the types of talent required, seasonal and temporary hires, and other considerations, and weighs the pros and cons of each such source based on business risks and implications.
One common misconception regarding workforce planning is that it limits itself to hiring talent to fill the skills gap. Effective talent management involves other methods such as work design, organizational restructuring, training, knowledge management, flexible work hours, and other interventions to match the skills gap.
4. Deploying Talent
Success of workforce planning initiative depends on ensuring availability of talent to match demand and ensuring that such talent finds effective placement.
The best approach in this direction is viewing the organization as a shared workforce instead of considering the organization as a sum of many departments. This allows elimination of "stovepipes" and placing the most appropriate talent on each project, without allowing for managerial favoritism or other considerations.
5. Job Design
Job design is the method of combining tasks to form complete jobs. The key elements of job design include
Job Rotation or placing an employee in different units at different times
Job enlargement or extending the range of job duties and responsibilities within the same level and periphery of the existing duties
Job enrichment or restructuring of job profiles to provide additional work duties of a higher nature
Work Simplification, the antithesis of job enlargement and job enrichment, or the reduction of work duties to make a job profile simple and workflow smooth.
Good workforce planning strategies incorporate job design elements to match talent and requirements. For instance, workforce planning might identify a solution of job enlargement for one worker, and work simplification for another worker to streamline workflow and ensure optimal productivity.
6. Training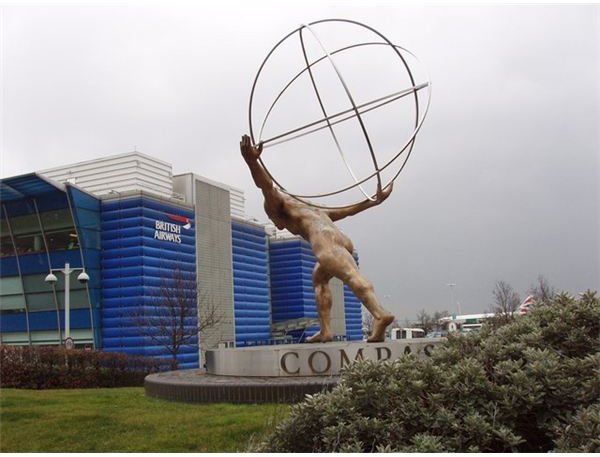 Many organizations make the mistake of investing in technology but neglecting to raise the competence of the workforce to match such technology. For instance, employees cannot serve customers well when they themselves find the new technology strange and confusing. The obvious solution is training.
Identifying critical skills needed to ensure productivity and the delivery of superior customer service and providing for training to re-skill the workforce with the technology are key components of strategic workforce planning. They help create a well-informed, well-trained staff and leave a favorable impression at the very moment when customer loyalty is under the greatest stress.
Image Credit: geograph.org.uk/David Hawgood
7. Knowledge Management
Closely related to training is knowledge management. Knowledge Management is the creation, storage, and collaborative sharing of employee information within the business environment to enhance organization's efficiency, productivity, and profitability, and retain the organization's intellectual capital in the eventuality of an employee leaving and new employees coming in. The culture of a learning organization, where employees take the initiative to gain and share knowledge, supports the knowledge management initiative.
Allowing new hires and other workforce personnel placed to meet demand to readily access specific knowledge makes for a good workforce development strategy.
8. Budgetary Consideration
Another important element of workforce planning is budgetary control such as upward and downward pay adjustments, lateral shifts, changes in pay structure to shift to flexible pay, pay for performance, and other considerations. Such controls directly relate to corporate budgets and contribute to meeting larger workforce planning objectives of flexibility.
9. Flexibility
A key factor that shapes the success of workforce planning initiative is the extent to which it incorporates flexibility. The highly competitive organizations of today need to respond quickly to changes in the external environment such as regulations and competition, and workforce planning needs to be flexibility to allow for altering business processes at short notice.
10. Collaboration
The best approach towards workforce planning is a collaborative approach, taking input from cross-functional areas and levels throughout the organization in the planning phase, and involving users from across departments and levels during the implementation phase. This ensures wide ownership and acceptance. The advantage of such a collaborative approach is the availability of the most qualified resources based on configurable and flexible criteria.
Communicating the benefits and results of workforce planning to managers and workers helps increase and reinforce such a collaborative approach.
The importance of resolving the challenges of human resources today in order to gain the competitive advantage can never be underestimated. Adherence to these workforce planning strategies goes a long way in ensuring successful sourcing and utilization of human resources.
References