Exploring Changes in Leadership and Effects on Job Satisfaction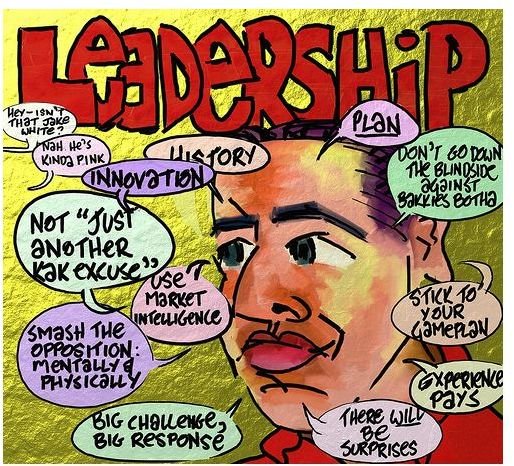 What Shapes Job Satisfaction?
Hackman & Oldham's Job Characteristics Model of Job Satisfaction (1975) suggests five core job characteristics of skill variety, task identity, task significance, autonomy, and feedback responsible for work outcomes such as job satisfaction. Of these five core job characteristics, the leader contributes significantly to allocation of significant tasks, extent of autonomy offered, and feedback, implying leadership affects job satisfaction.
Research substantiates the relationship between leadership and job satisfaction. Research also suggests that satisfied employees remain motivated, committed, and productive.
Research by Chen & Silverthrone (2005), Spector (1997), and many others substantiates that job satisfaction depends on the quality of the relationship of an employee with his or her supervisor or employer, along with the quality of the physical environment in which he works, and the degree of fulfillment in his work.
Image Credit: flickr.com/RoyBluMenthal
Leadership Styles and Job Satisfaction
The major leadership styles in today's organizations include autocratic leadership, bureaucratic leadership, laissez-faire leadership, charismatic leadership, democratic leadership, participative leadership, situational leadership, transactional leadership, and transformational leadership.
Considerate leaders or expressive leaders who show concern for people lead a highly productive group, with much of the followers having high levels of job satisfaction. Conversely, working with a leader who does not provide support or consideration and who engages in hostile behaviors can cause stress. This may result in lower job satisfaction levels, in turn reducing productivity, and increasing absenteeism and turnover. Task-structured leaders or instrumental leaders who show less concern for employees and more concern on initiating structure lower job satisfaction levels among the workforce, which in turn increases employee grievances, absenteeism, and employee turnover.
Highly skilled workers experience poor satisfaction levels when working under autocratic leaders and experience high job satisfaction when working under servant leaders who try to serve the employee and fulfill their needs.
The efficacy and collectivism displayed by transformational leaders and the inclusive nature of participative leaders contribute to better job satisfaction. Similarly, charismatic leaders and visionary leaders make a conscious effort to improve job satisfaction.
Leadership styles, however, do not remain constant. Each leadership style has its advantages, disadvantages, and relevance in certain situations. For instance, a leader may have knowledge and skills to act effectively in one situation but may not emerge as effective in a different situation; and a leader might consult with subordinates in one situation and behave in an autocratic fashion in another situation. Such changes in leadership and effects on job satisfaction cannot be denied. Managers strive to improve employee job satisfaction by using leadership styles appropriate to the situation.
Leadership Traits and Satisfaction
Changes in ledaership and effects on job satisfaction also come about through leadership traits in addition to leadership styles.
Research by Madlock (2008) suggests that leaders who communicate effectively with the group increase employee job satisfaction. Effective communication fosters the environment of mutual trust in the organization and helps employees gain confidence in the leader.
Research by Shore and Strauss (2006) finds that a leader's responsiveness relates significantly with job satisfaction. The responsive leader who reacts to situations promptly nips confusion among employees and contributes to job satisfaction.
Employee job satisfaction is of critical importance for the success of a firm, since it influences key employee-related aspects such as absenteeism and turnover. Good leaders understand the importance of job satisfaction and make conscious interventions to improve job satisfaction. Leaders who succeed in effecting a reconciliation between the employees' innate needs and motivators with organizational goals usually succeed in this feat.
References
Works Cited
Madlock Paul E. (2008), "The Link Between Leadership Style, Communicator Competence, And Employee Satisfaction", Journal of Business Communication, Volume 45, Number 1, pp. 61-78
Shore Ted, Sy Thomas & Strauss Judy (2006), "Leader Responsiveness, Equity Sensitivity, And Employee Attitudes And Behavior"; Journal of Business and Psychology, Vol. 21, No. 2
Chen, J. and Silverthorne, C.(2005). "Leadership Effectiveness, Leadership Style and Employee Readiness." Leadership and Organizational Development Journal. 26(4), 280-288
Spector, P.E.(1997). "Job Satisfaction; Assessment, Cause and Consequences." Thousand Oaks, CA; Sage Publishers
Hackman, E.R., Oldham, G. "Development of the Job Diagnostic Survey." Journal of Applied Psychology, Volume 60, Number 2, pp.159-170, 1975.
Sharma, Jai Prakash & Bajpai, "Navin. Effective Leadership and its Linear Dependence on Job Satisfaction: A Comparative Study in Public and Private Organization in India." Research Journal of International Studies, issue 16, Sept 2010. Retrieved from https://www.eurojournals.com/rjis_16_08.pdf on 05 January 2011.
Brooke, S. AcademicLeadership, online journal. "Leadership and Job Satisfaction." Retrieved from https://www.academicleadership.org/article/Leadership_and_Job_Satisfaction on 05 January 2011.