A Review of Role Ambiguity and Role Conflict in Job Satisfaction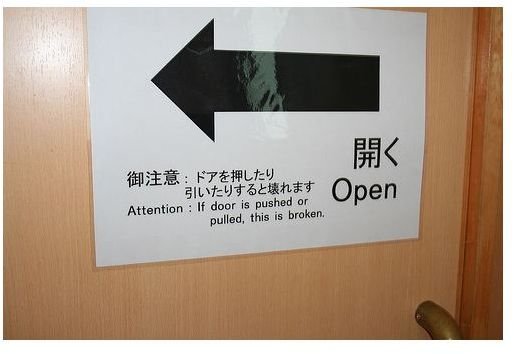 Definitions
Job satisfaction is the attitude towards one's job, and indicates the extent to which the employee is content with his or her job. High levels of job satisfaction means that the employee experiences a pleasurable emotional state resultant from the appraisal of one's job whereas low job satisfaction means that the employee is displeased or encounters stress with his or her job.
By definition, role conflict is incompatibility of different tasks in the same role, often arising when the priorities of one system come in conflict with the priorities of the other systems. An employee's list of tasks may find one task at odds with another task.
Role conflicts usually come from incompatible demands made by people who have a stake in the role, incompatible pressures arising from the employee's membership in multiple groups, opposing pressures from different role senders, and a conflict between personal values and prescribed role behavior. For instance, general managers of joint ventures usually experience role conflict because of two or more bosses with two sets of expectations.
Role ambiguity is lack of clarity on one's job profile. The employee remains confused about his or her role or tasks, caused by lack of required information, lack of communication of available information, or receipt of contradictory messages regarding the role.
The CEOs of joint ventures very often experience role ambiguity as they lack sufficient information regarding the specific expectations of the different policy-makers in each parent firm, different expectations of the different employee groups in the ventures, and divergent expectations from the vastly different stakeholders.
Image Credit: flickr.com/Russel Trow
Research Findings
Research has clearly established the role of role ambiguity and role conflict in job satisfaction. Both role conflict and ambiguity lead to low job satisfaction. Job ambiguity has a stronger negative correlation with job satisfaction compared to role conflict. The greater the role ambiguity and greater the role conflict, the lesser the job satisfaction
Research reveals that role conflict and role ambiguity cause stress, hostility, dissatisfaction, low productivity, difficulties in decision-making, and distortion of reality, all of them associated with low job satisfaction. Left unchecked these factors can even lead to failure of the organization.
A study of "Role Conflict, Role Ambiguity, and Job Satisfaction in Nurse Executives" (Nursing Administration Quarterly January/March 2010, Volume 34) establishes a negative relationship between role conflict and role ambiguity and job satisfaction, and a positive relationship between role conflict and depression. This study indicates that low to moderate amounts of role ambiguity relate with high levels of job satisfaction and low levels of depression.
Another study entitled "The Interactive Effects of Role Conflict and Role Ambiguity on Job Satisfaction and Attitudes toward Organizational Change" (International Journal of Stress Management Volume 7, Number 4) investigates the joint effects of both role conflict and role ambiguity on job satisfaction. This study concludes that role conflict and role ambiguity independently and negatively affect job satisfaction, cognitive attitudes, and behavioral tendency attitudes toward organizational change.
What Drives Job Satisfaction?
The relationship of role ambiguity and role conflict in job satisfaction is not a correlation. While lack of role conflict and ambiguity leads to low job satisfaction, presence of role clarity and absence of role conflict by itself need not necessarily lead to job satisfaction.
Job satisfaction is the result of many variables. Hackman & Oldham's Job Characteristics Model suggests skill variety, task identity, task significance, autonomy, and feedback as five major job satisfaction attributes. Edwin A. Locke's Range of Affect Theory (1976) suggests that extent to which one values a given facet of work shapes job satisfaction. Timothy A. Judge in 1998's Core Self-Evaluation Model dispose that four self-evaluations of self-esteem, general self-efficacy, locus of control, and neuroticism determine the extent to which an individual remains satisfied in the job.
References