Learn How to Put on a Job Fair: Factors That Influence Success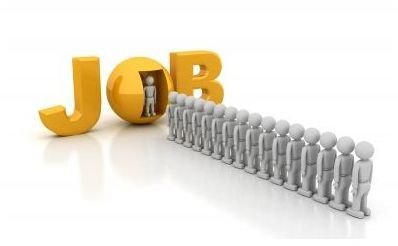 Where Do You Start?
Job fairs offer the opportunity to connect employers with potential employees. Representatives from various departments can meet in a central location and distribute information about their respective openings. Additionally, many companies will conduct a brief interview with people seeking employment to see if their skill sets are a good match for their available positions.
However, there are a number of variables that go into setting up a job fair and bringing everyone together. Consider these ideas beforehand to learn how to put on a job fair that attracts candidates with the right skills and talents.
Location, Location, Location
One of the most important things to consider when you think about how to put on a job fair is location. Your job fair's setting needs to be in a location that is easily accessible to a large number of people. Cities with a higher population of both people and businesses is ideal, as the majority of people will not have to travel for a long time in order to attend.
Oftentimes, third party companies will take care of all the behind the scenes arrangements to allow multiple companies to attend for a fee. Look for information about past job fairs that have run in the area and contact the host to see if there are any plans for future functions, and if so, how your business can be a part of them. Remember to look for an area that will provide you with enough space to set up a brief presentation, while still having enough room to talk to people interested in applying for a job at your company.
Presentation: Selling Your Company to Potential Candidates
Once you have found a location for you to showcase your business in a job fair, you will need to create a presentation that entices people to come work for you. Depending on your space limitation, this can be anything from a sign and handouts, to interactive presentations that get passersby involved.
You should have determined the positions you are looking to fill beforehand, so tailor your presentation to target people who would have the skills to fill these spots. For example, if your company develops computer software, consider bringing a few computers to showcase your creations, allowing candidates to see what your company is capable of doing and how they can be a part of it.
Also take the time to brush up on common questions that people ask at job fairs. If, for some reason, you're unable to answer someone's question, be sure to get their contact information so that you can get in touch with them when you do have the answer.
Promotion: Getting People to Come to You
Finally, after you have arranged everything for your job fair debut, you will need to promote it in order to generate attendance. Most of the time, the person running the job fair will do the majority of the promotion by contacting local colleges, online promotion, and posting flyers around town. However, if you want to ensure that people come looking to talk directly to you, you can do a bit of promoting on your own.
Consider posting advertisements in online classifieds and the newspaper telling people that you are looking to hire people at the job fair. This is a less formal setting and you may find that you generate more interest if people do not have to set up individual interviews on their own.
Image: renjith krishnan / FreeDigitalPhotos.net