HR Perspective on Employee Retention Strategy in 4 Steps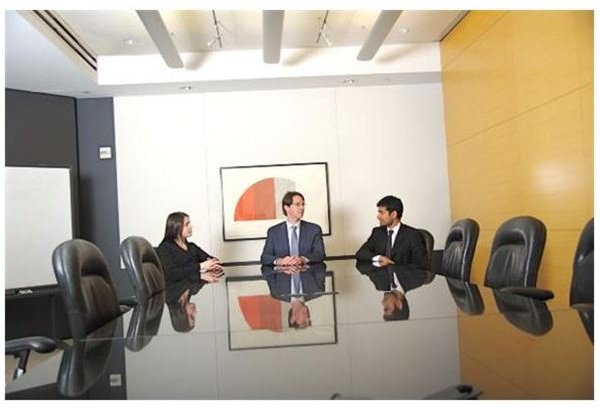 An effective HR perspective on employee retention strategy comes from a planned or stepped approach. This is a common human resources strategy that is designed with the goal of supporting an organization's growth over time by retaining key employees who bring the best skills to the job.
With careful planning, the human resources department's role in employee retention programs can be an integral part of a company's success and lead to expansion over time. By planning ahead, HR can make sure that there are always quality employees on staff who can perform the tasks needed to maintain business goals and reduce turnover costs associated with poorly handled employment practices.
Step 1 - Employee Retention Starts with Recruiting
Staff planning and recruiting is used by HR to select the key employees that have the skills, education and backgrounds needed to handle different tasks for the organization. While the ultimate goal in an employee retention strategy is to keep quality employees on board, initially this cannot happen if recruiting is not handled well. By only selecting candidates who have the right skill set for each job type, an employee retention strategy has a solid foundation for being more successful. Failure to recognize this can result in high turnover rates caused by dissatisfied employees and frustrated managers who will let poorly performing employees go instead of investing in their development.
Step 2 – Planning for Growth in Employee Retention
After the right employees are selected and assigned to job types, the next step in planning a retention strategy is looking ahead to the actual growth initiatives of the company. This involves working closely with leaders within the organization to find out what the focus will be over the coming year. Within each level of the organization, there will be a common growth plan and employees must be identified who have the skills and education to be groomed into certain critical roles over time. By planning ahead, it is possible to work with employees who show potential and this works in favor of retention.
Step 3 – Developing Employees to Bolster Retention
A third step in planning a workable employee retention plan is the development of employees based on their skill sets and interests. In order to keep the best employees on staff, it's important to demonstrate to employees that they are valued. To do this can be as simple as offering mentoring opportunities for less experienced employees to get support as they develop new skills. In addition, a company can offer training and development programs as well as educational incentives to encourage employees to learn more and take on bigger and better roles within a company, which leads to greater retention and employee loyalty. Over time, top employees will be able to help develop future employees which fosters a positive work environment, reduces turnover rates and attracts higher quality candidates to the company.
Step 4 – Rewarding to Encourage Employee Retention
A last step in the planned approach to successful employee retention strategy is recognizing and rewarding employees who demonstrate a commitment to the organization and its objectives. This can be handled at the department level, with managers observing and providing feedback to employees and to the HR department. The human resources manager can design employee incentive plans to recognize and reward employees for their efforts and make sure that management carries them out in a reasonable way that is fair to all employees.
Photo Credits