The Top Illegal Interview Questions and How to Avoid Them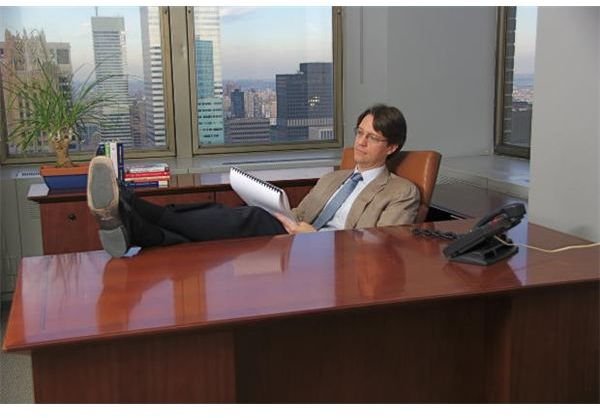 Illegal Interview Questions to Avoid
As an employer, you may be responsible for meeting various federal, state and local requirements in regards to hiring new employees. It is important not to inadvertently break any of these regulations during your interview process. There are some illegal job interview questions you should never ask, as your company can be charged with employment discrimination. There are legal ways of gathering information about your potential new hires without violating their rights.
Illegal question:
What is your age? What is your date of birth? Ageism is a huge problem in the workplace with many employers eschewing older workers in favor of younger ones that often demand lower salaries. It is against the law to discriminate against a potential candidate based on age, so asking a person's age is, by extension, illegal.
Legal question:
Are you over the age of 18?
Illegal question:
Do you have a disability? How long have you been deaf? Do you have a guide dog? Have you ever been committed to a mental institution?
While some disabilities may be obvious, many are not. Persons who are differently abled are protected by anti-discrimination laws. Asking about their disability is illegal, especially if it doesn't affect their ability to perform the job function.
Ask instead:
Are you able to perform the functions of this position with or without reasonable accommodation?
Illegal question:
Are you a United States citizen? Where were you born? What is your native language? Candidates are not required to be United States citizens or be native English (or any language, for that matter) speakers to gain employment. If you ask this question, your company could be held liable for discrimination on the basis of national origin.
Ask instead:
Are you authorized to work in the United States?
Illegal question:
Are you married? Do you have kids? Who cares for your children while you work? Are you planning to have more children?
It is illegal to refuse to hire a candidate because of their marital status or childcare arrangements. According to the FMLA, (Family Medical Leave Act), workers are entitled to paid maternity and paternity leave, time off to care for aging relatives and other family members. By inquiring about a candidate's family makeup, the company could be accused of non-compliance with the FMLA.
Ask instead:
This position requires travel. Are you willing to travel or relocate for work? This position may require frequent overtime. Are you able to work overtime if needed?
Illegal question:
How much do you weigh? What is your sexual orientation? What is your race? Are you biracial? Are you available for a date?
Ask instead:
Don't ask these illegal interview questions or any variation of them. Asking personal questions such as sexual orientation, race and religion opens your company up to a host of legal issues. You can be accused of sexual harassment, racial discrimination or sex discrimination.
In a recent case, an employer was sued for asking a candidate's sexual orientation, even though the company was an organization that catered to the needs of LGBT (lesbian, gay, bisexual and transgendered) individuals. As a general rule, avoid personal questions that refer to race, religion or sexual orientation.
It may be difficult to navigate the maze of regulations that govern your company's hiring practices. Stay out of legal hot water by avoiding these common illegal interview questions.
Please be sure to check out the other tips and strategies found in Bright Hub's HR Guide for Recruiting and Retaining Employees.
Image Credit
Image credit: MConnors, Morguefile.com