Role of Leadership Development and Talent Management in Organizational Growth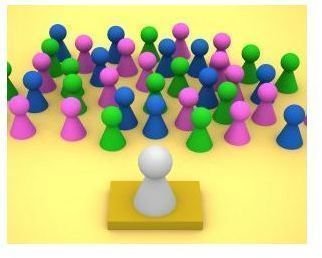 Leadership Development: A Key Part of Talent Management
Leadership development and talent management have a strong correlation with each other. In fact, leadership development is an integral part of any successful corporate talent management strategy. It involves identification of potential leaders, grooming and training them for leadership roles, and gradually delegating more authority and responsibility to them to cultivate leadership skills. Leadership development not only involves leading others, but first and foremost, it involves leading oneself. An individual who is a keen learner and highly self-motivated is a natural leader. With systematic leadership training, including opportunity and experience, such an individual may have the potential to become an equally successful leader of a large group or an organization. Development of the leadership potential of key candidates is one of the crucial tasks of talent management in any business organization.
Leadership Development Process
Leadership development and talent management are inseparable. The process of leadership development begins with the creation of an effective leadership design. This design may differ from one organization to another, depending on the leadership needs of each organization. Therefore, it becomes important to analyze the leadership traits required to lead and manage a particular organization or one of its branches or divisions. The culture and ethos of the organization determines what kind of leaders may be most successful in a particular internal corporate environment and culture.
Once the business organization is clear about the essential traits that it needs its leaders to possess, the necessary training tools to develop such leadership can be put into place. If any external leaders need to be hired for the organization, it becomes easier to choose them according to the leadership design. For internal leadership development, there can be various training programs that may include coaching, hands-on training, mentoring and systematic delegation of higher responsibilities. Contemporary leadership development processes are more globalized, highly integrated and interactive.
Identifying Natural Leaders as a Part of Talent Management
One of the key roles of talent management is to identify individuals who exhibit natural leadership skills. Employees who perform in an exemplary manner during a situation that requires quick thinking, decision making and crisis management may have natural leadership qualities. Natural leaders choose to lead situations and do not wait for others to impose leadership on them. They view things from a long-term perspective and provide a strong vision for the future of their own division or department.
Natural leaders inspire their peers very naturally, win the confidence and support of others, and are usually popular. They exhibit strong ethical values, exceptional loyalty to the organization and display compassion and concern for other people, which is beyond their given mandate in the organization. They do not have a myopic vision and demonstrate a natural ability to see the bigger picture and perform their role in the organization accordingly. A ceaseless passion for learning new skills and upgrading the old ones is also one of the key characteristics of a natural leader.
Photo Credit: www.sxc.hu svilen001