Advantages of Workforce Capacity Planning Software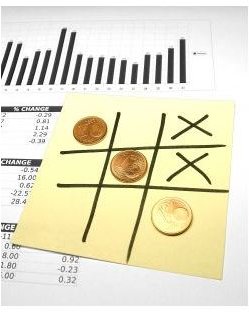 Workforce Planning Software
Workforce capacity planning is one of the most important factors to determine the success of any business organization. In an increasingly complex and dynamic economic environment, the organization needs to evaluate multiple internal and external factors in order to achieve the optimal workforce planning. But in medium and large organizations this challenge cannot be met merely by human estimations alone. An efficient workforce capacity planning software system can make this task more swift, scientific and accurate. If there are major discrepancies in this planning process, it can result in poor capacity utilization or high overtime costs or serious under-utilization of a surplus workforce capacity. All this is bound to hurt the company's profit bottomline and make the business uncompetitive in a highly cost-competitive market environment.
Importance of Accurate Capacity Planning
For a manufacturing organization, accurate workforce capacity planning ensures that the customers' orders are produced on time and with optimal resource utilization. Workforce capacity optimization is not only necessary in terms of the numbers of workers, but also in terms of the quality and skills of workforce present in the right place at the right time. For a service organization, careful capacity planning is essential in order to ensure efficient customer service and high customer satisfaction levels.
The significance of accuracy in workforce capacity planning has also increased in recent years due to the prevailing economic uncertainties and high fluctuations in demand and supply forces for any business. The market environment has become increasingly complex and unpredictable. To achieve operation cost efficiencies in such a scenario, using workforce planning software has become critically important for many organizations for more reliable and accurate estimations.
Benefits of SAP Workforce Capacity Planning Software
The world's leading ERP software developer SAP in collaboration with ClickSoftware has come up with SAP Workforce Scheduling and Optimization software. This software is aimed at helping an organization achieve a superior accuracy in real-time decision-making about workforce capacity in order to enhance overall productivity of the business. The software helps in various workforce planning aspects such as demand forecasting, shift planning, work scheduling and business analytics. The software offers excellent advantages for an improved CRM, superior customer service and enhanced enterprise and human capital asset management.
This software provides an improved visibility of the workload within the organization so that workforce capacity can be planned accordingly. It helps to cut down the time invested in workforce scheduling, reduces overtime and makes optimal utilization of temporary workers and sub-contractors. It reduces missed deadlines, production delays and costs of penalties imposed by the clients. The overall objective of the software is to enhance customer loyalty and customer satisfaction over a period of time by ensuring timely deliveries at an optimal cost consistently. When the customers see the benefits of an improved bottom-line due to operational efficiencies of the vendor, it eventually culminates in strong vendor-client partnerships and paves the way for market leadership of the business.
Photo Credit: www.sxc.hu kikashi