Review of Stixy Board - Online Collaboration Tool for Home Office Workers
The Stixy solution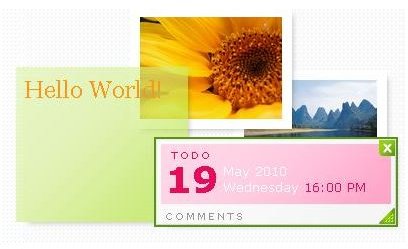 There are times while doing a project, that there may be the need to include more than one person in the associated tasks. With one or two people, it is a fairly straightforward task to manage each one's updates and progress. Emails help greatly when these people are in different geographical locations. But once the team increases, trying to remain updated at all times, becomes cumbersome and difficult to manage.
Stixy is an online organizational tool that solves the logistical problems that crop up when a team is spread over a large geographical location. The convenient online workspace replaces a conventional bulletin board. Best of all, it is a free service with some really great features, and very few limitations.
Getting started: Elements of a Stixy Board
Creating a user account with Stixy is easy; all that is required is an email address which is used as the user-id. Visit the site, enter an email address, choose a password, and that's the account set up right there. Then, the next step is to create a stixyboard. A stixy board is a virtual bulletin board. Name the stixyboard and start inviting people to join in. As the moderator or owner of the board, it is possible to assign loads of settings to the board. These settings include the people who can view the contents, modify it, and other options besides.
Upload files, whether documents, spreadsheets or presentations, or even pdf files, to the stixyboard. Each person who can view the board can view the files. Additionally, reminders or comments in the form of sticky notes can be added liberally to the workspace. It is possible to link to external websites, allowing members to share research that may be carried out together.
Advantages
Stixyboards are accessible from anywhere, seeing as they are not stored on a personal computer. Additionally, it provides an instant snapshot into the progress of the project, including updates from each member, as and when they are added to the board. Organization becomes easier with options to colour code various elements of the board.
Perhaps one of the most attractive features of Stixy is the ability to have as many boards as one may wish. Each board can be given different settings, and a different set of people can invited to access each individual board. Even if the same set of people are working on the boards, each board can be designated to represent a different project, therefore creating no overlaps or any kind of confusion.
On the downside
The few disadvantages that Stixy seems to suffer from are firstly, the time it takes to load. The site is well-designed no doubt, but the content takes its toll on the speed. Secondly, the files, on occasion, get lost during the upload – in that, they don't upload at all. However, a fast Internet connection can iron out these issues without too much difficulty.
Other considerations
Being an online medium, security is always an important consideration. Stixy offers data security to its users, much like an email provider. However, it is not advisable to upload critical or sensitive information onto the web site.
Stixy is by no means restricted to just work, of course. It is great to organize things like family get-togethers and home projects. It is versatile and useful, and great fun to use as well.
If you're not sure about Stixy, you may want to check out one of these other free collaboration sites instead.