Work at Home Accounting Careers: Explore the Options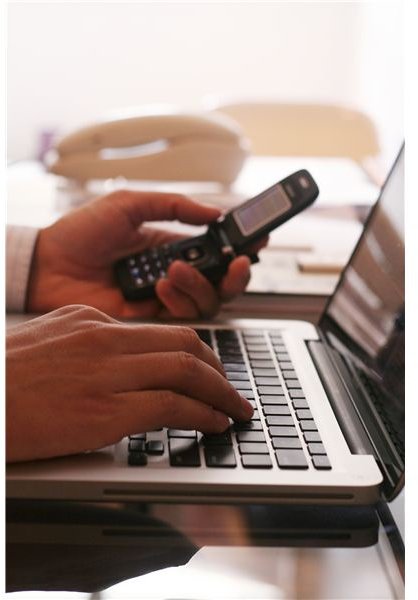 The easiest path to a home-based job in accounting is to learn the ropes in a traditional setting first. An accounting internship provides an opportunity to explore different alternatives. Once an area of interest is identified, develop expertise that can be parlayed into a work at home accounting career. Possible areas of concentration include:
Auditing. Auditors review the financial statements of clients and attest to their accuracy using Generally Accepted Accounting Principles. Expertise is developed in many areas including preparing financial statements, developing and performing procedures to test accounts and in reviewing internal controls. Concentration can also occur within an industry. Individuals often work for a Certified Public Accounting firm, but may also be employed as an Internal Auditor and report to the Board of Directors of a large organization.
Bookkeeping. Every business keeps a set up books. Depending on the size of the company, duties can be segregated into various areas, such as accounts receivable, fixed assets and accounts payables and performed by many individuals. Smaller businesses may employ just one or two people to perform all functions. Bookkeepers also become skilled at the use of various financial software programs, such as QuickBooks.
Tax. The tax accountant understands ever-changing tax laws and prepares tax returns. Consultation is also provided for tax-planning and estate planning.
Consulting. Many firms provide consulting services to their clients. Expertise is offered in various industries, such as health care or manufacturing and in various disciplines, such as employee compensation or computer technology.
Forensic accounting. This area combines knowledge of accounting concepts with auditing and investigative skills to interpret complex financial transactions. Accountants assist with legal issues, such as claims of insurance fraud, embezzlement and money laundering, and provide expert testimony at trials.
Managerial accounting. Businesses employ accountants to provide financial information used to make business decisions. The role can include strategic, performance and risk management duties.
Government and Non-Profit Accounting. Because these organizations do not have a profit-focus, special accounting concepts, such as fund accounting, are used to maintain financial records and prepare financial statements. Accountants must understand the unique concepts and standards promulgated by the Governmental Accounting Standards Board.
Telecommute
Individuals currently employed may be able to continue their current career path and telecommute some of the time. Flexible work schedules are increasingly available to responsible and dedicated workers. If the job responsibilities are suitable to this type of arrangement, then approach a current employer about working from home. Working Mother Media routinely analyzes and reports information about companies that are family friendly. The top 100 employers always offer some type of flextime.
Many businesses outsource some accounting tasks. The firms that handle the accounting work for these businesses sometimes hire accountants that work form home. Check out companies like OSI Business Services and Bookminders for potential opportunities.
Start Your Own Business
Another option is to start a business based upon your experience and background. This career path requires a strong entrepreneurial spirit since the owner won't just perform accounting duties. Marketing, purchasing and accounting for your own business expenses are all part of the package. Although some time may be required at a client's offices, much of the work can usually be completed from a home office.
Freelance accounting is a different route which allows an accountant to work from home most of the time. In these instances, the accountant provides various accounting services for projects or for a temporary period of time. Search for opportunities on Elance, Guru or through companies dedicated to hiring accountants, such as Accountants International.
Teach
Do you have a talent for helping others learn? Many colleges hire accountants with a Masters Degree to teach business and accounting classes. Increasingly, institutions offer classes online instead of in a classroom. Check with community colleges and universities for openings. In addition, watch for opportunities to teach continuing professional education courses that are offered online as well.
Write
If you have the ability to explain business and accounting concepts in an understandable and compelling way, then consider a work at home accounting career in writing. Freelance writing is routinely done from home. Pitch articles to business magazines or on-line ezines. Freelance writing opportunities on business and accounting topics are also available with companies such as Bright Hub, Demand Studios and Constant-Content.
Image Credit: https://www.sxc.hu/photo/1269437
Working Mother Media: https://www.wmmsurveys.com/index.htm
Career Overview: https://www.careeroverview.com/accounting-careers.html