Home-Based Business Grant Opportunities: Know Where to Look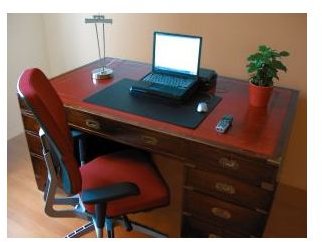 Where Can You Find Home-Based Business Grant Opportunites?
Home-based businesses have been on an upsurge since the economy plummeted in 2007. Many Americans who have either lost their
jobs or been laid off have nowhere else to turn when trying to stay afloat than to start their own businesses based at home. Most states offer some sources of grants for resources to small home-based businesses. They range from amounts as small as $500 up to $100,000 or more and provide many possibilities for entrepreneurs.
As easy as this may sound and even though applying at the state level can be a quicker outlet than federal, there are many more considerations in applying for a state grant. How does this help the state? How many jobs will this create? Is it innovative or a repeated idea that has already been proven? Be sure to look into these questions when looking for a grant, as you just might find one for which you do qualify.
One of the most popular and successful grant scenarios involves a minority business owner, such as a woman or someone who is part of any ethnic group that is considered a minority. These grants seem to be the most available for those developing home-based businesses. Federal home-based business grants for women and other minorities are another way of trying to make things available when it comes to beginning business owners. There are hundreds of websites online that have links to beneficial grants for your business as long as you qualify as a minority.
Research grants are a good route to pursue for innovative thinkers looking to find a new source or way of doing business. Federal programs such as Small Business Innovation Research (SBIR) and Small Business Technology Transfer (STTR) grant funds to research and development home based and small businesses. In addition, if your company falls into a specific niche, such as industries that deal with housing, education, energy, transportation, or security, the government might have a grant for you.
Artistic and historical preservation federal grants can be applied for from the National Endowment of Arts. They can utilized for many artistic ventures that fit within strict criteria. Due to the lack of professionalism in many artistic avenues there can be a more rigorous and lengthy set of circumstances to be dealt with in the application. However, local state-issued grants are also available and offer a much easier and expedited application process as most states realize the benefits of the arts during these economic times.
Humanity ventures seem to be the most rewarding of grants that the federal government provides, some being in the amount of $1 million or more, depending on the idea. The National Endowment of the Humanities is one of the largest granting organizations in the U.S. and has over twenty categories of grants available for humanitarian-based businesses. Many of these require a strong team of university scholars and professors and sometimes even a mandatory involvement of international participants, turning a simple idea into a team of experienced humanitarians.
Educational grants are a vastly overlooked avenue for beginning business owners. Most entrepreneurs begin their process with the mentality that it is easy and they can do it by themselves. However most of these types quickly find it is not as smooth a process as they had expected. Multiple grants for home-based business education exist and, although they are smaller amounts, are well worth the time it takes to look into them.
Grants can be a major source for the development stage of home-based businesses and sometimes the only avenue for funding. However, most business owners look upon this as free money, and this usually is not the case. For an organization to even be eligible for grants in most cases they must be declared tax exempt 501(c)(3) by the IRS, something that is not an easy process. An initial application fee of $850 to even apply for the tax-exempt process certainly isn't free; it can be quite lengthy (six months for them to even look at an application) and can be quite frustrating.
Image Credit: